Rapper 21 Savage Shocks Jimmy Fallon With Revelation During 'True Confessions' Game
21 Savage surprised Jimmy Fallon with a fun fact about himself that left the host impressed.
When fans heard from 21 Savage in October 2020, he was busy promoting Savage Mode II, his project with Metro Boomin. The Atlanta-based rapper also gave an update on his I.C.E. immigration case, and shared that he's happy at work and home.
As the executive producer for the Spiral: From the Book of Saw film soundtrack, 21 Savage linked up with Chris Rock. The pair recently appeared on The Tonight Show Starring Jimmy Fallon, and he surprised the talk show host with a fun fact.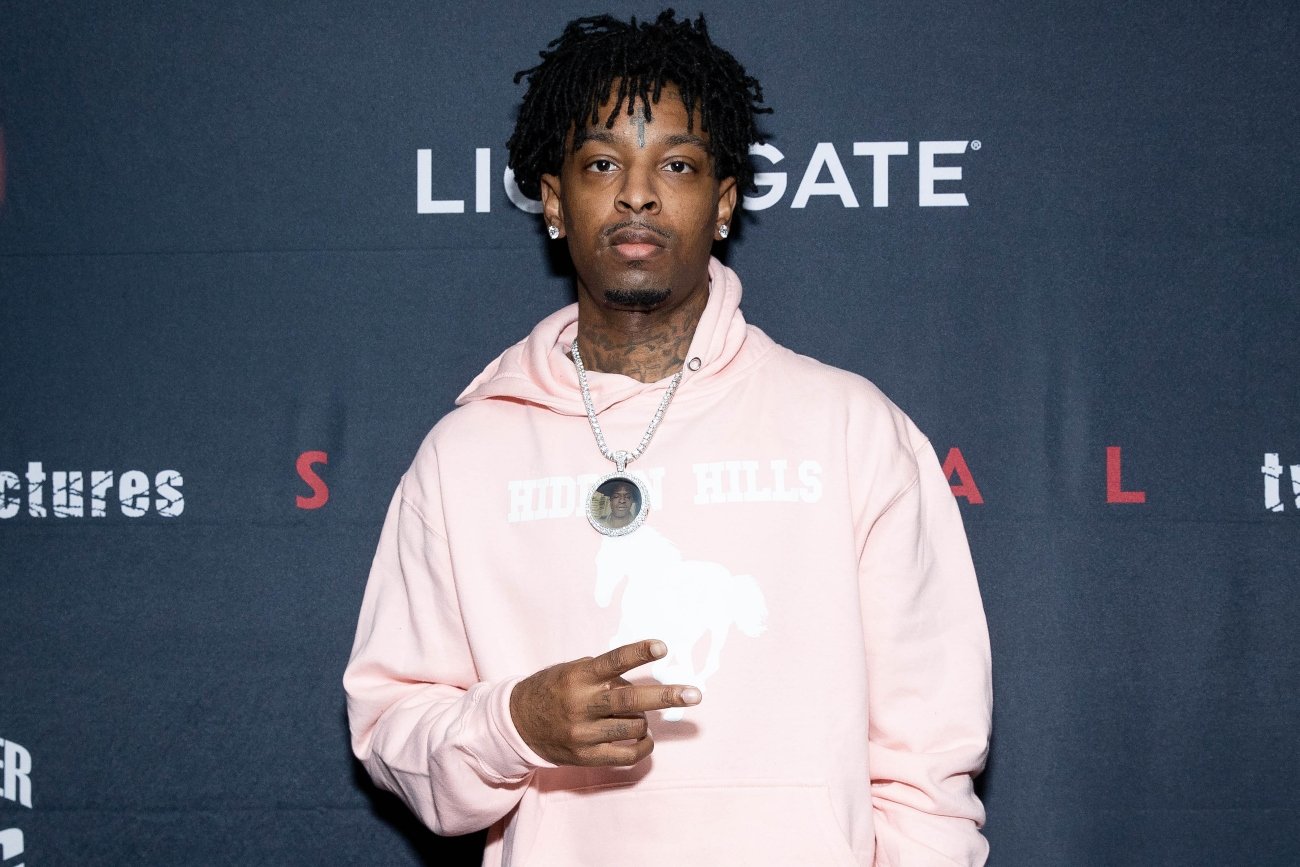 21 Savage played Jimmy Fallon's 'True Confessions' game
21 Savage and Chris Rock stopped by Jimmy Fallon's talk show to discuss Spiral, and they dared to play a round of "True Confessions." All three sat and tried to guess whether they each told a truth or lie about themselves. Rock tried to trick everyone into believing he smoked weed with Woody Harrelson, and that almost worked.
But when 21 Savage took his turn, he told Fallon and Rock that he only needs a few more hours of training to obtain his pilot's license. After asking some probing questions, the pair called it a lie, and thought this was a trick question. Wrong.
Rock and Fallon are shocked to learn that he's telling the truth, but they praised the rapper for pursuing something of that magnitude. "A rapping soldier?" Rock exclaims.
Why not? As it turns out, 21 Savage only needs about two more hours and he'll be ready to fly single-engine planes.
21 Savage spoke about his pilot dreams in the past
This is not the first time 21 Savage spoke about wanting to fly. Back in 2018, Seth Rogen interviewed him for Interview magazine, and he opened up about wanting to use his flight simulator in his spare time to practice. "I would fly my airplane simulator. Take my airplane craft to the airport," he said.
He told Rogen about his childhood love of planes and shared that he already had some training hours under his belt. At the time, he'd logged around 10. Rogen excitedly asked him if he was learning to fly a jet.
"Yeah, you got to start with propellers and then I'm going to go up to jet after that," the rapper answered. 21 Savage explained his dreams as a kid. "Yeah, I wanted to go to into the Air Force since I was young. That was my dream, but I had behavioral problems so that didn't work out," he said, referencing his choice to drop out of school.
Some fans may find it unusual that he wants to become a pilot, as 21 Savage once had a history of avoiding planes. He told Fader he feared flying, claiming crashes and hijackings kept him away. But that's seemed to change. Chewing gum helped him cope.
It may be too early to find out if he'll become the first rapper to have a pilot's license, but 21 Savage fans can stream his new music now. His Spiral EP hit streaming platforms in May.