Rapper Joey Bada$$ Is Not Happy With Disney World, Said He's 'Never Coming Back'
The coronavirus (COVID-19) has limited every form of activity around the world. Although some institutions have gotten back to business, others have had to hold off from opening altogether. Common recreational facilities like Disney World have had to impose strict guidelines to curb the disease and keep the number of infections to a minimum.
Recently renowned rapper Joey Bada$$ took his family on a trip to Disney. The rapper recounted his experience with the recreational spot calling it a bad experience. Bada$$ vowed that he would never return to the place because his autistic cousin was denied entry for not wearing a mask.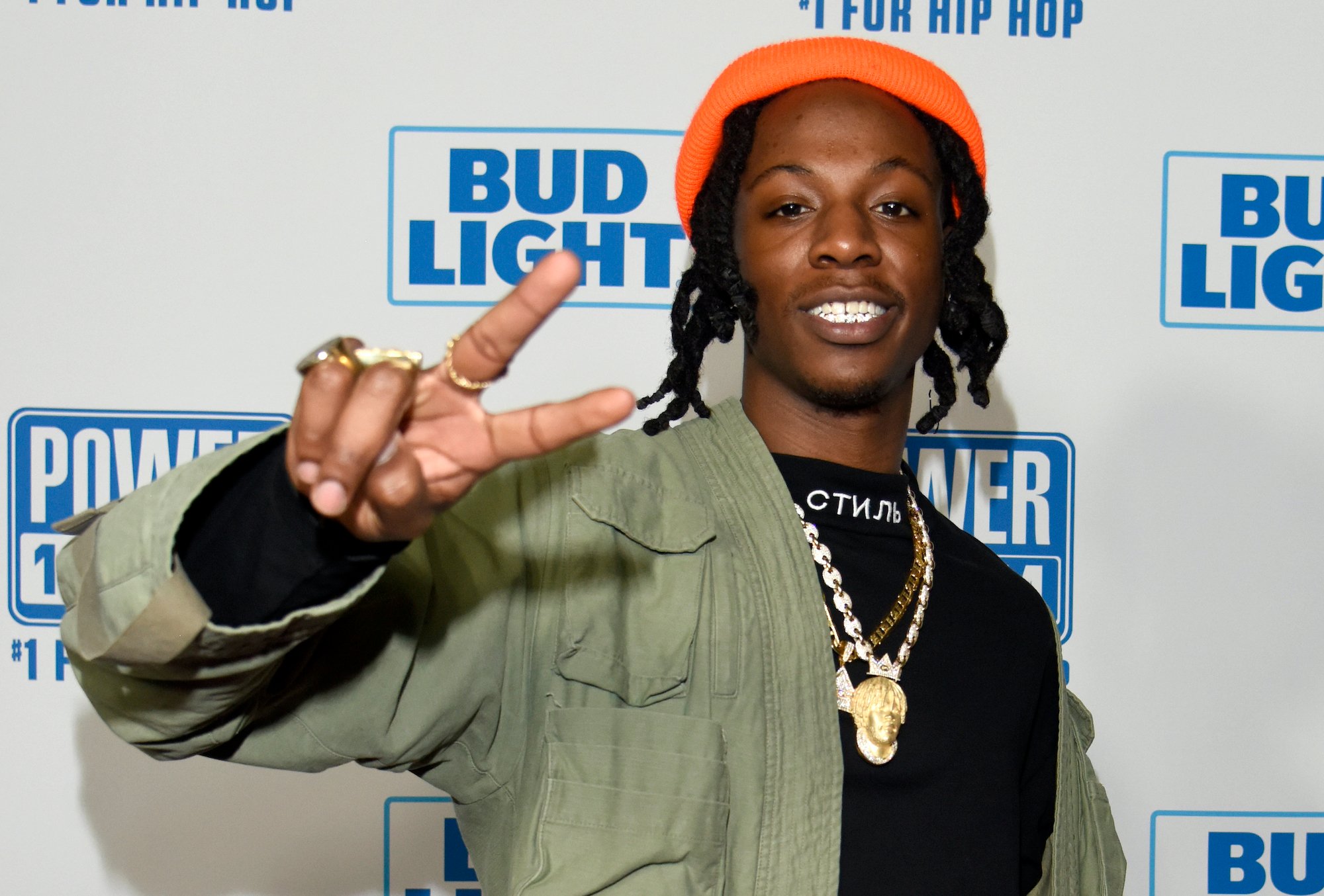 What is Joey Bada$$'s real name?
Born Jo-Vaughn Virginie Scott, he was the first of his immediate family to be born in the US. He was born in Brooklyn, New York, and was raised in Bed-Stuy. Joey attended Edward R. Murrow High School to study acting but decided to pursue music focusing on rapping.
When Joey began rapping, he went by the name JayOhVee but decided to go with Joey Bada$$ for a specific reason. The rapper said that his name change came because he realized the media paid more attention to rappers who had absurd names. In 2010, Bada$$ uploaded a freestyling video of himself to YouTube, the video caught the attention of many, and the hip-hop site World Star Hip-Hop even reposted that video.
His freestyle video also caught the attention of the president of Cinematic Music Group, Jonny Snipes who became Joey Bada$$'s manager. In 2012, Joey and his high school friend Capital Steez dropped a video for 'Survival Tactics' through their YouTube channel. Joey has worked with various high-profile names such as Mac Miller, Kendrick Lamar, Danny Brown, and ASAP Rocky.
How did Joey Bada$$ get famous?
Aside from being a renowned rapper, Joey has also tried his hand at acting. In 2020, it was revealed that Joey would be joining the cast of Power Book III: Raising Kanan as a regular. The star joined the Power cast as a drug kingpin in New York called Unique. Joey Bada$$'s character was put in charge of running the drug operations in the New York borough by his brother, who was serving life in prison. He plays the handsome but fierce kingpin who controls the neighborhood.
Power Book III: Raising Kanan takes a deeper look at Curtis Jackson 50 Cent's character Kanan Stark's rise and background. The show will include cast from the previous show Naturi Naughton who plays Tasha, Michael Rainey Jr., who plays Tariq, and district attorney Cooper Saxe. Power Book III: Raising Kanan also features newcomers, including Cliff 'Method Man' Smith, who plays lawyer Davis Maclean and singer Mary J. Blige as Monet.
Joey Bada$$ was kicked out of Disney World
After months of remaining closed due to the fast-spreading coronavirus, Disney World finally opened its doors to its customers but with very stringent rules on coronavirus protocol. One rule was that any individual above two years old was required to wear a mask at all times except when actively eating or drinking. Even then, the individual has to maintain a safe physical distance.
When Joey Bada$$ visited Disney World with his family this March he talked about his experience at Disney. The rapper recounted how Disney World employees refused him and his family of about 30 people entry to celebrate his daughter's birthday.
The reason for this was that one of Joey Bada$$'s relatives, who happens to be autistic, wasn't wearing a mask. Joey said that his cousin "doesn't understand the concept of mask-wearing and finds it suffocating." The rapper said that the officials ruined his family trip and said he won't ever return to Disney World.