Rapper Quavo to Act Alongside Robert De Niro in New Film
The Migos are looking to expand their horizons, and Quavo landed a major opportunity for a feature film. He's starring alongside screen legend Robert De Niro in an upcoming crime thriller, the first role for him of its kind. Though rumors of the rapper's casting were floated in September, it's now confirmed.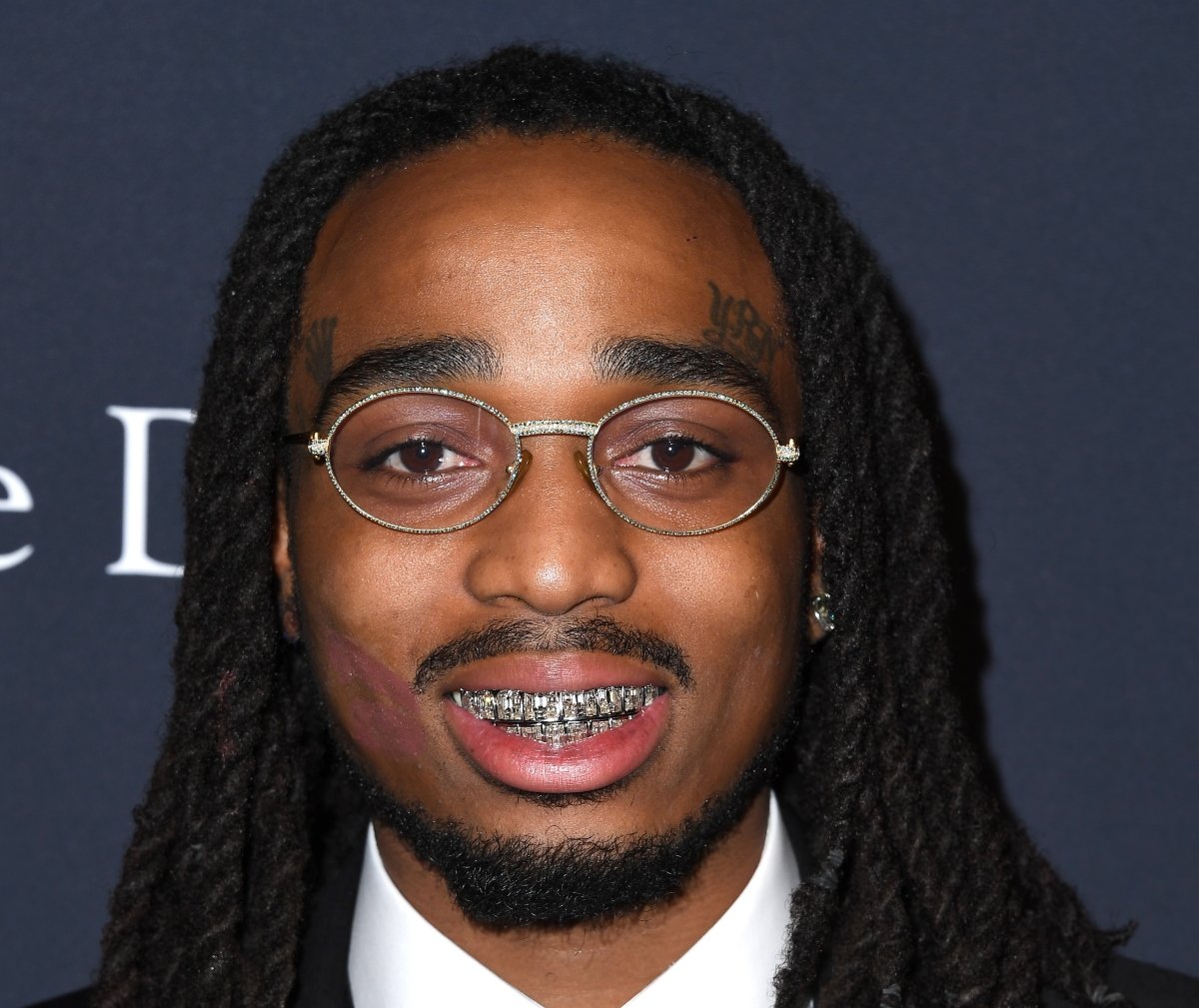 Quavo in a film with Robert De Niro and John Malkovich
Quavo scored a role in Wash Me in the River under director Randall Emmett, a film that also features Robert De Niro, Jack Huston, and John Malkovich.
Per Variety, the movie centers on two police officers and a "recovering opioid addict who seeks revenge on the dealer responsible for selling the drugs that resulted in his lover's death." Quavo plays the drug lord, Coyote.
Prior to this role, the "Racks 2 Skinny" artist had parts in several TV series including Black-ish and Narcos. This marks his film debut.
"I honestly think this movie is going to be one of the greatest to come of this time," Quavo told Variety.
"The experience was unbelievable for me, with Robert De Niro and Jack Huston being so down to earth and making me feel like family. Gonna see me doing some stunts and a lot of what you hear from me in my raps! This is one of my biggest debuts I've ever had, and so proud of what we did and to get to work with Randall who's such an amazing guy — I can't wait to do more films with him," he said.
The movie has undergone a few casting switch-ups for Huston's role, as Machine Gun Kelly backed out, and his replacement Taylor Kitsch did too.
Fellow Migos member Offset had a role in 'NCIS'
Quavo is not the only group member to venture into acting. His nephew Offset made his primetime television debut in an episode of NCIS: Los Angeles in 2020. In it, he played an arms dealer/covert CIA agent named Kadri who helped the team during an operation.
Offset credited L.L. Cool J as the person who helped him land the role, and in addition to receiving a brief introduction to stunt coordination and TV acting, one of his singles was played during the show.
Migos are also set to release new music
In the world of what's new, Migos are preparing to drop their next album, Culture III. The group has been teasing the next installment for over a year, but the promises have intensified during the past few months. According to Complex, Quavo hinted that the project is due out in less than a month.
When the trio toured with Drake back in 2018, they made songs with the fellow rapper while on the road, which were seemingly impromptu creations. Migos fans can look forward to the flavor heard on the last album but also a few surprises.
Wash Me in the River is expected to wrap production early this year, but no release date has been provided. Fans should stay plugged into Quavo's social media pages for updates on the film's arrival.