The music industry lost a number of rappers in 2020 — from OGs like MF Doom and Ecstasy of Whodini to up-and-coming artists such as Pop Smoke and King Von. Sadly, there have been several deaths this year as well. Here are all of the rappers who died in 2021.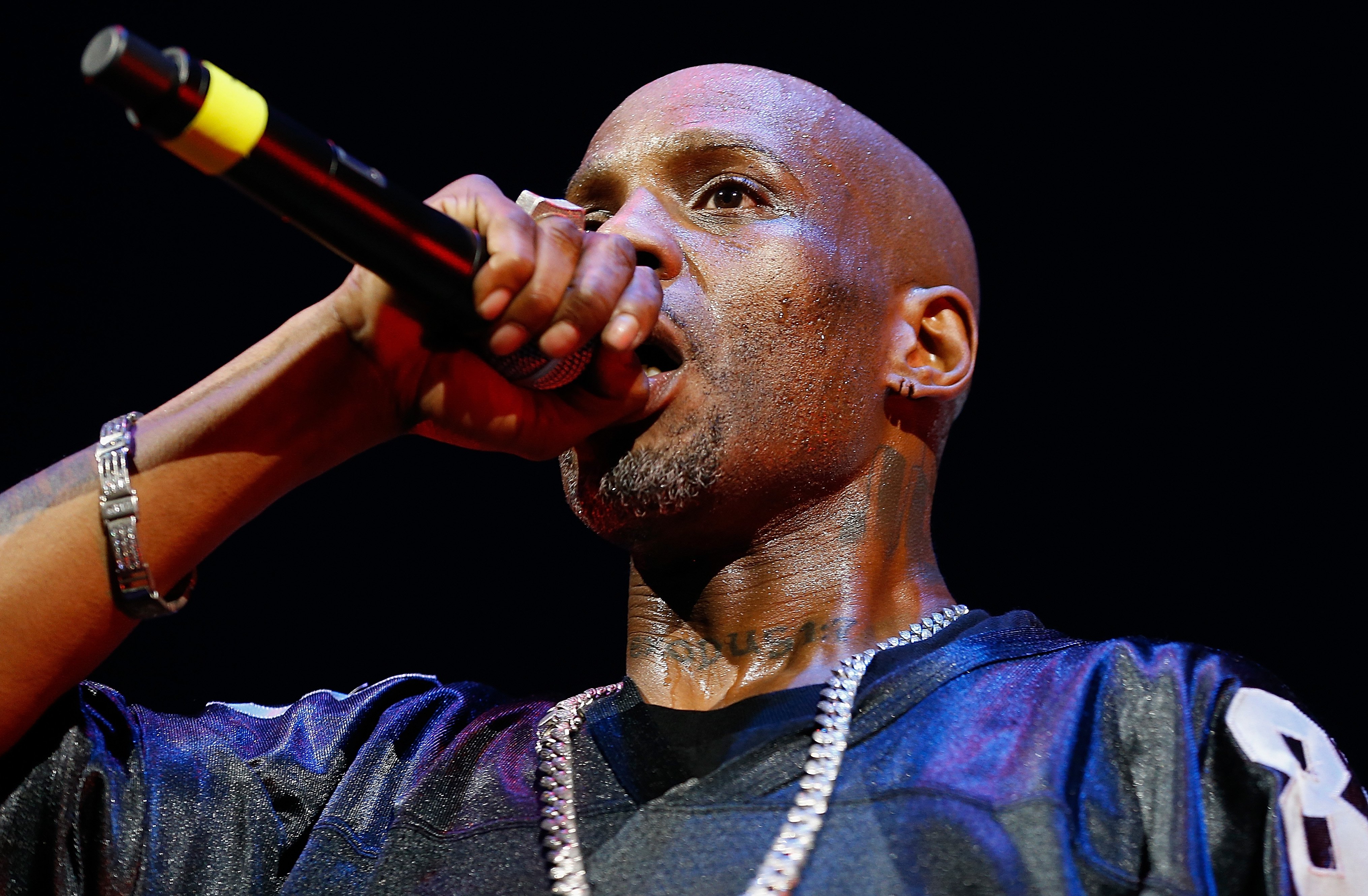 Baby CEO
Born Jonathan Brown, Baby CEO was an artist from Memphis who found fame at 13 for controversial songs focused on guns and money. He gained greater attention under the tutelage of Chicago drill rapper Fredo Santana, who died of cardiovascular disease at age 27 in 2018 (via The Chicago Tribune). But just three years later, in January 2021, he lost his life. Distractify reports he was 20.
18veno
18veno, a 19-year-old rapper from South Carolina, had just started to see success thanks to his 2020 R4z EP and debut project Pablo, when he was shot and killed on Jan. 23. Pitchfork was one of the first outlets to break the news, but the details of the shooting have not yet been publicized.
Prince Markie Dee
Prince Markie Dee of The Fat Boys died in February of unknown causes. He was 52. Group manager, Louis Gregory, confirmed the news on Twitter, writing (via Rolling Stone): "Forever in my Heart. Prince Markie Dee was more than a rapper; he was one of my very best and closest friends. My heart breaks today because I lost a brother. I'll always love you Mark and I'll cherish everything you taught me. Tomorrow is your birthday, swing my way big bro."
Chucky Trill
Hailing from Houston, Chucky Trill (born Corey Detiege) was a rapper best known songs such as 2018's "Streets Don't Love A Soul," as well as collaborations with artists including Texas legend Lil' Keke and Dallas rapper Trapboy Freddy.
NME reports he had been in Atlanta on March 5 for All-Star Weekend when he was shot and killed on a local highway. Police have not made an arrest in the 33-year-old's murder, at the time of this writing.
DMX
DMX — real name Earl Simmons — was one of rap's most beloved figures. Known for his gravel-voice and fiery rap anthems, he ruled the late 90s and early 2000s with hits such as "Party Up" and "Get at Me Dog" and made history as the first act to have their first five albums hit No. 1.
Though his music career later slowed, fans still held him in high regard until his death on April 9 — the result of a heart attack. He was 50.
Black Rob
As Vulture notes, Black Rob, who is best recognized for his 2000 hit "Whoa," had admitted to several health struggles over the years. But his comments were often overlooked by the media and the general public. It wasn't until Black Rob's video tribute to DMX, which he recorded from a hospital bed, that most people realized he was ill. A GoFundMe page was quickly set up to help support the rapper, who was born Robert Ross. But sadly, he died just days later on April 19. He was 52.
Shock G
Born in New York as Gregory Jacobs, Shock G would become famous for the Digital Underground earworm "The Humpty Dance" and Tupac collaborations such as "I Get Around." His death came on April 22 at age 57 (via TMZ), but the cause of death is still unknown at the time of this writing.
Lil Loaded
A rising star from Dallas, Lil Loaded (real name Dashawn Robertson) first came on the scene with his 2019 song 6locc 6a6y, which has over 25 million plays on YouTube. Sometime in late May, he died by suicide, his attorney told NBC News. "This kid was on a great path," businessman Stanley Gabart added to The Dallas Morning News of the 20-year-old rapper. "He was struggling with some things we wish we would've known about, wish we could've intervened."
Biz Markie
Biz Markie, born Marcel Theo Hall, died in July of diabetes complications, per TMZ. The rapper, 57, was best known for the 1989 song "Just a Friend."
Indian Red Boy
In July 2021, Zerail Dijon Rivera was shot in the head three times while on Instagram Live, sitting behind the wheel of his car, according to Inside Edition. 
The Los Angeles County Fire Department said Rivera was dead when they arrived at the crime scene. He was 21-years-old. 
KTS Dre
Dre, also known as Kutthroat Dreko, real name Londre Sylvester, died in July after being shot 64 times as he was leaving Chicago's Cook County Jail, where he had been since June, according to The Atlanta Journal-Constitution. Sylvester was 31-years-old.
Gonzoe
An associate of Ice Cube and 2Pac was shot and killed in July. Ronald Moore aka rapper Gonzoe, was 45-years-old, according to NME.
Chucky Thompson
Thompson died on August 9, 2021, at the age of 53 after a hard battle with coronavirus (COVID-19), according to The New York Times.
YNT Juan
YNT Juan, real name Juan Bautista Garcia, was found shot in August 2021, according to the Hartford Courant. Garcia was an up-and-coming rapper and an affiliate of The Wu-Tang Clan. Garcia was 17-years-old. 
12 O'Clock
12 O'Clock, real name Odion Turner, was also affiliated with The Wu-Tang Clan. The rapper, dead due to a gunshot wound, died in Portland, Oregon in August 2021, according to Oregon Live.
Emani 22
Emani 22, real name Emani Johnson, died in October after a tragic accident, according to Yahoo. Johnson was 22-years-old.
Yung Kece
Marquis Lamar Hargrove, aka Yung Kece, was shot and killed at the age of 20 in October 2021, according to The San Diego Union-Tribune.
Young Dolph
Young Dolph, a Memphis rapper known for songs such as "Get Paid," was shot and killed on Nov. 17, aged 36. A local Fox News affiliate reported the artist, born Adolph Thornton Jr., was visiting a cookie store in his hometown when he was ambushed and shot dead. No suspects have been identified at the time of this writing.
Slim 400
Born Vincent Cochran, Slim 400 was a Compton, California rapper known for his work with YG. ABC News reports that he was gunned down on Dec. 15, in Inglewood California. He was 33.
Kangol Kid
Shaun Fequiere, aka rapper Kangol Kid, died due to complications from stage four colon cancer on December 18, 2021, according to NPR. He was 55-years-old. 
Drakeo the Ruler
Los Angeles rapper Drakeo the Ruler was at the Once Upon a Time festival concert, headlined by Snoop Dogg, on Dec. 18, when a fight reportedly broke out behind the stage. TMZ reports that Drakeo was stabbed in the scuffle and sadly died as a result of his injuries.
Drakeo, 28, was known for songs such as "Long Live the Greatest" and had his first taste of mainstream success just in 2021 after being featured on Saweetie's "Risky," which has more than six million views on YouTube.
Though these artists are no longer here, these rappers that died recently left behind music and loved ones to carry on their legacies. We at Showbiz Cheat Sheet send our condolences to their families, friends, and fans.
How to get help: In the U.S. and Canada, text the Crisis Text Line at 741741 to reach a crisis counselor for support.