Rare Photos of Marilyn Monroe Sell for More Than $60,000 at Auction
A collection of rare photos of Marilyn Monroe has sold for more than $60,000 at auction. The images of the then 20-year-old actress were taken in 1952 when she was shooting the movie 'Niagara'
A collection of rare photos of Marilyn Monroe has sold for more than $60,000 at auction. The images of the then 20-year-old actress were taken in 1952 when she was shooting the movie Niagara, a Technicolor thriller that helped turn her into a major star.  
Most of the photos have never been published 
Canadian photographer Jock Carroll took nearly 200 photos of Monroe as she worked on Niagara, which was directed by Henry Hathaway. Nineteen of the photos appeared in a book in 1996, but most of the images are unpublished. The majority of the photos — which show Monroe doing things like talking on the phone, lounging in her hotel room, doing her hair and makeup, and working on set — are in black and white, but the lot also included more than a dozen color photos of Monroe. 
The collection was sold in early March in an online auction run by RR Auctions of Boston. The photos were expected to fetch about $50,000, but ultimately went for $61,866.25 to an anonymous bidder. The winner received not just the collection of negatives, but also the copyright, which means they can print copies of the photos and sell them. However, commercial use of the images would require permission from Monroe's estate. 
Where to watch 'Niagara'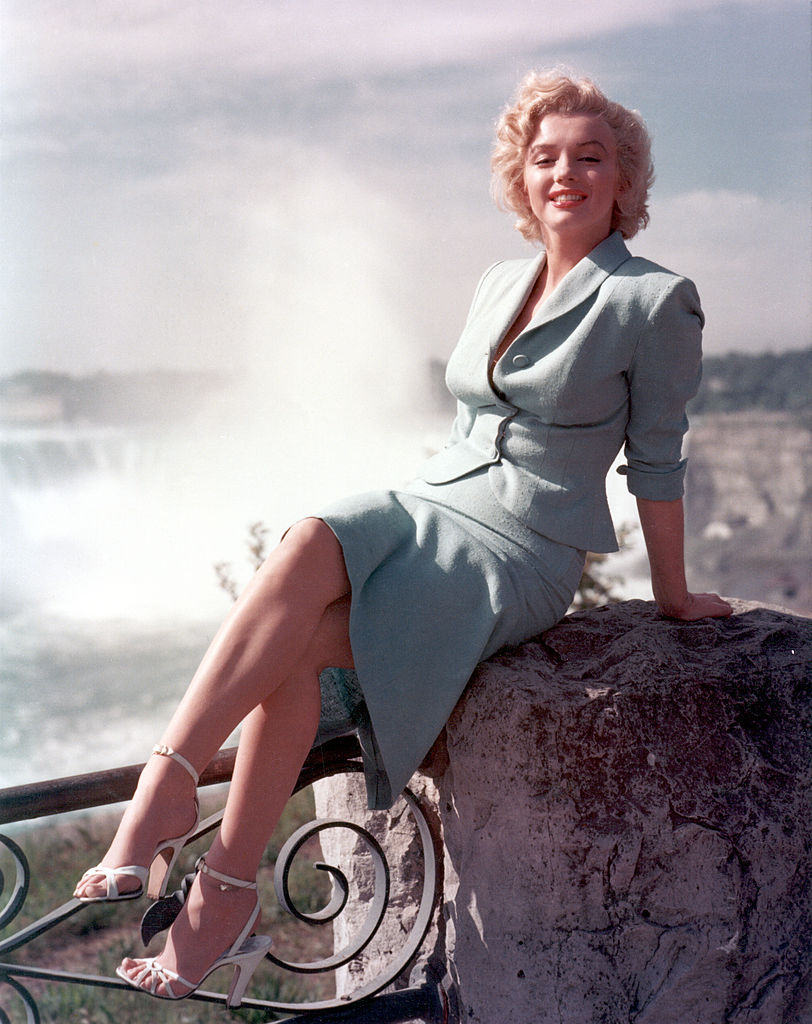 You might have missed out on your chance to own a little piece of Monroe's history, but you can still watch the movie that she was working on when the photos were taken. 
Niagara is a rare color noir starring Monroe, Joseph Cotten, Jean Peters, and Max Showalter. (Monroe received her first-ever top billing in the movie.) It was filmed on location in Niagara Falls. Showalter and Peters play a couple named Ray and Polly Cutler who are on a delayed honeymoon to Niagara Falls. At the motel where they are staying, they get to know another couple — George and Rose Loomis (Cotten and Monroe). But it soon becomes clear that all is not right between George and Rose. She claims he's a mentally disturbed Korean War veteran, but in fact, Rose is having an affair with another man and plotting to murder her husband. 
Niagara isn't on Netflix, but you can rent it on Amazon Prime, iTunes, YouTube, or Vudu.
Other Marilyn Monroe movies to stream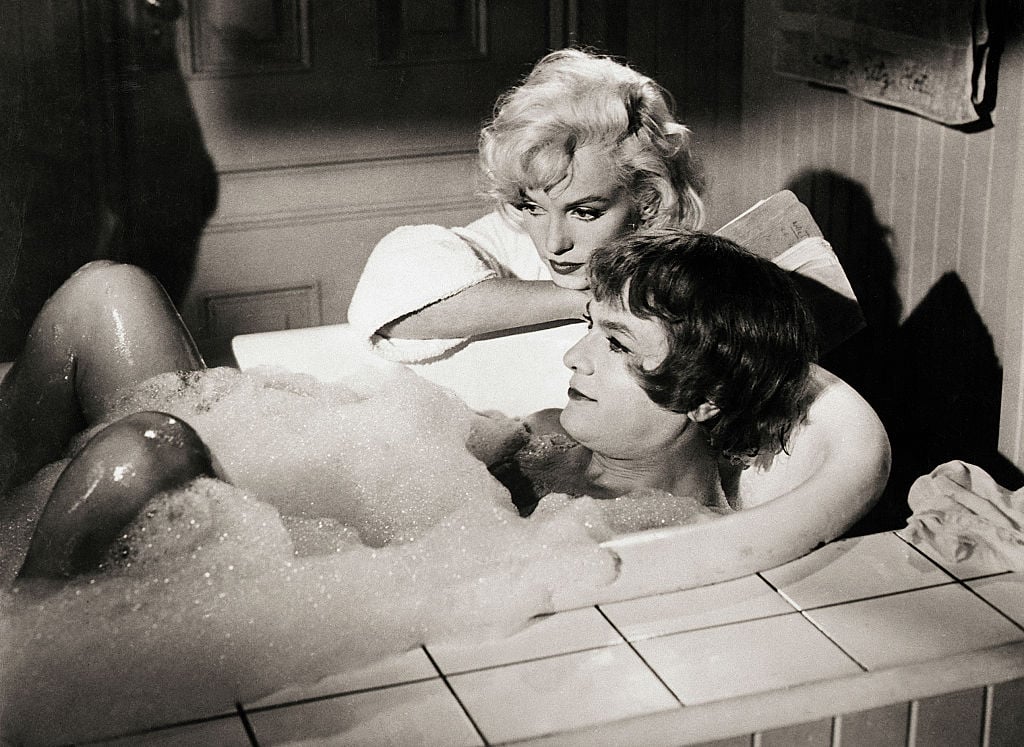 You'll have to pay to rent Niagara, but a couple of other Monroe movies are available to stream for free. 
Some Like It Hot, the Billy Wilder-directed comedy with Monroe, Tony Curtis, and Jack Lemmon as a trio of musicians (the latter two disguised as women) on the run from the Chicago mob, is on Amazon Prime through March 31. 
If you get TCM through your cable provider, 1954's River of No Return, a Western starring Monroe and Robert Mitchum, is streaming on-demand until March 21.
Other classic Monroe films are available to rent on Amazon and other streaming services, including Bus Stop, The Seven Year Itch, and Gentlemen Prefer Blondes. 
Check out Showbiz Cheat Sheet on Facebook!