'Ratched': Who Has The Higher Net Worth: Creator Ryan Murphy or Star Sarah Paulson?
Netflix's Ratched is the streaming service's most successful new show of 2020. The streaming platform announced on Oct. 16 that the One Flew Over the Cuckoo's Nest prequel had 48 million viewers in its first 28 days, making more seasons all but guaranteed.
The show is just the latest collaboration between Sarah Paulson and Ryan Murphy. The two have been television's dynamic duo since the early American Horror Story days, creating camp drama after camp drama for avid fans of the horror genre. Given the longevity and success of Murphy and Paulson's respective careers, who has the higher net worth?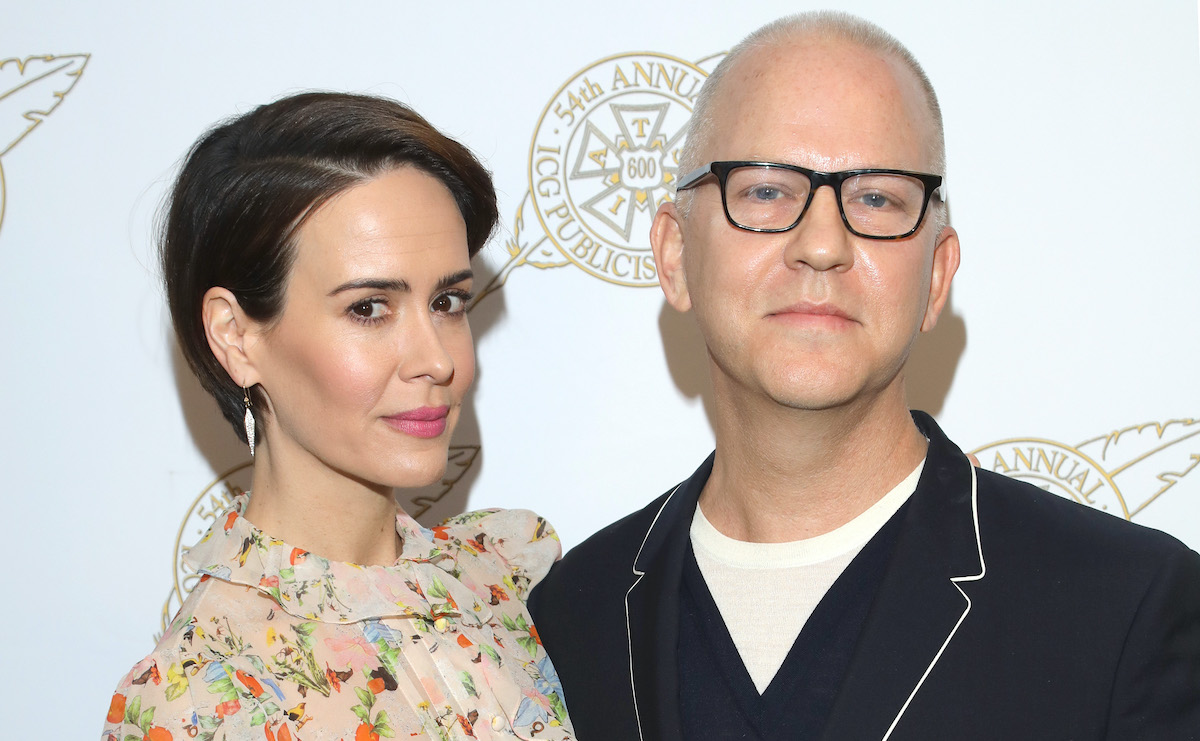 Ryan Murphy's career timeline
Murphy was making TV shows long before Glee. In the '90s, he created Popular, which aired on The WB. He also created Nip/Tuck, which ran for six seasons on from 2003 to 2010. Glee also had six seasons and ran from 2009 to 2015. American Horror Story aired its first season in 2011 and is still a wildly popular show.
Murphy's short-lived shows include The New Normal and Scream Queens. Most recently, FX's Pose has broken new ground for queer representation on TV, and Netflix's The Politician, Hollywood, and Ratched are Murphy's first shows since signing an exclusive deal with the streaming platform. His other anthology series include American Crime Story and Feud: Bette and Joan. The jack of all trades has also directed episodes for many of his shows.
On the film side, Murphy's credits include directing/writing the screenplay for 2006's Running With Scissors and the Julia Roberts classic Eat Pray Love. He also directed the TV movie The Normal Heart.
His producing credits include The Boys in the Band (both the Netflix film and Broadway play revival, for which he won a Tony). Dabbling even more into the musical theater genre, Murphy is producing and directing The Prom, the film adaptation of the Tony-nominated Broadway musical.
RELATED: Only 1 'American Horror Story' Season Finale Made Ryan Murphy Cry; Which Was It?
Sarah Paulson's career timeline
Paulson became a TV icon through Murphy's shows, but she had appeared in a slew of projects before ever appearing on American Horror Story. Her pre-Murphy credits include Grey's Anatomy, American Gothic, What Women Want, Leap of Faith, Down With Love, Deadwood, Studio 60 on the Sunset Strip, and Desperate Housewives to name a few.
She had a featured role in American Horror Story Season 1 (Murder House), then became AHS: Asylum's main character. From that point on, she starred in just about every season of the horror series. Her film credits include Carol, Bird Box, Ocean's 8, 12 Years a Slave, Glass, The Goldfinch, and more.
Paulson worked on her third project with Cate Blanchett on FX's Mrs. America (the first two being Carol and Ocean's 8). She notably won an Emmy for playing Marcia Clark in American Crime Story: The People vs. OJ Simpson, and of course, is the star of Ratched, which she also executive produced. She'll be acting and executive producing the upcoming season of American Crime Story: Impeachment.
RELATED: Sarah Paulson Updates Fans on 'American Horror Story' Season 10 and 'American Crime Story: Impeachment'
Ryan Murphy and Sarah Paulson's net worths
Paulson may be the star of the majority of Murphy's shows, but Murphy runs the ship. Given his slew of producing credits over time, Murphy's net worth is estimated to be $150 million, according to Celebrity Net Worth.
Paulson's is no measly sum, however. Celebrity Net Worth estimates Paulson's net worth to be $12 million.
Ratched has been renewed for Season 2 at Netflix.