Raven Gates Still Doesn't Know Why Her Friendship With Rachel Lindsay Ended
Bachelor Nation is full of drama left and right. And in the case of Rachel Lindsay and Raven Gates' ended friendship, Gates claims she's still in the dark.
Bachelor Nation is known for setting up couples and for stirring up drama. While the couples don't always last, friendships between contestants can become serious bonds. But for former bachelorette Rachel Lindsay and castmember Raven Gates, their friendship took a pretty public turn for the worst. And while no one really knows why the two ended their friendship, Gates doesn't seem to know either.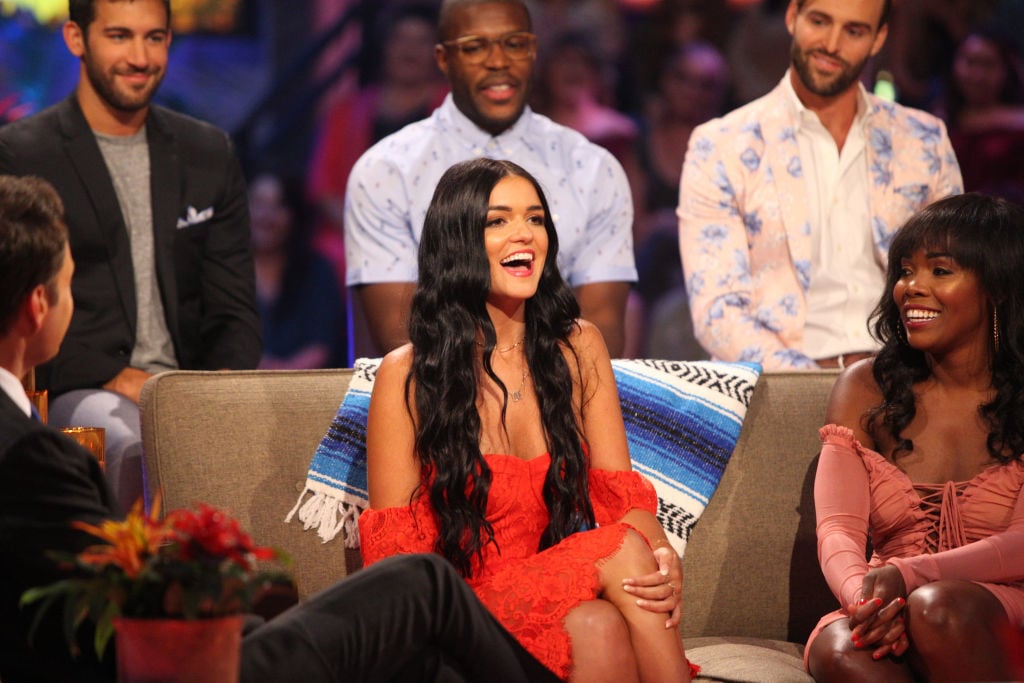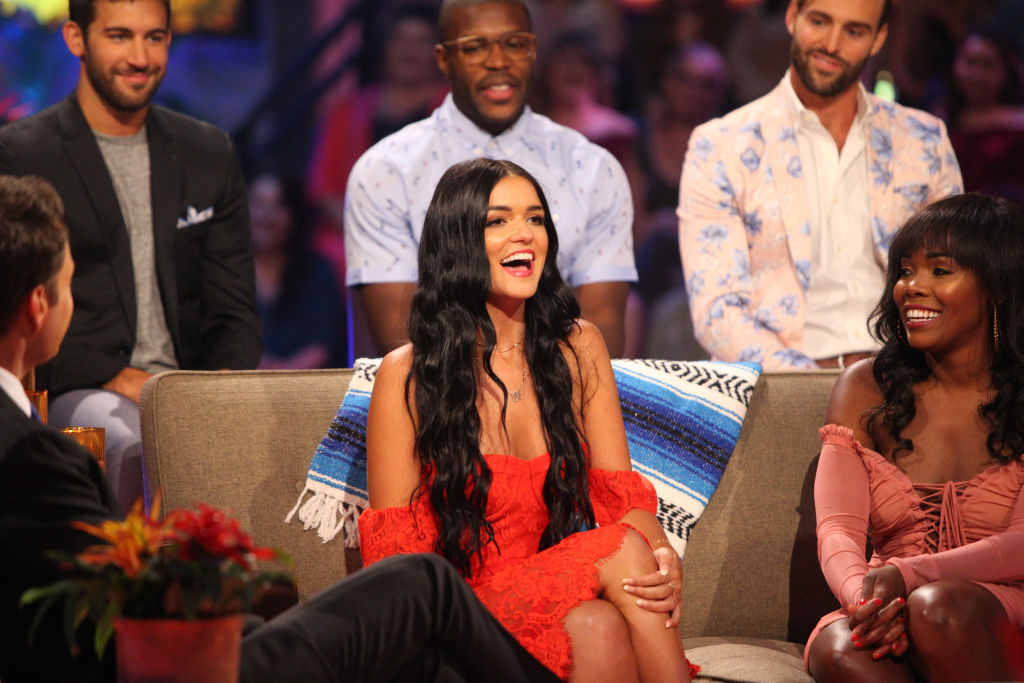 Rachel Lindsay said she and Raven Gates "never will be" friends again
Back in October, on Watch What Happens Live with Andy Cohen, a fan asked Lindsay why she and Gates were no longer friends. "I can't say. I promised I wouldn't say,"  Lindsay said. "But it was enough for me to not want to be friends with her anymore."
On top of that, she confirmed that she and Gates were still not close. "No, not at all. And I never will be [friends with Gates]," Lindsay told Cohen. Since then, Bachelor Nation hasn't found out the real reason behind their friendship breakup, with even Reality Steve doesn't have a clue. 
Gates insists that she has no idea why she and Lindsay aren't friends anymore
Now, in a new interview with Entertainment Tonight's Lauren Zima on Roses & Rosé, Gates insists that she is also unaware of why they cut it off with each other. "Everyone's going to think I'm totally bullcrapping this, but this is the truth — I don't know exactly [what happened between us]," Gates said. "I tried to reach out to her to either squash it or figure out what the problem was to fix it. She didn't want to talk to me."
In addition to Gates saying Lindsay doesn't like her, Lindsay won't be a guest at Gates' wedding to Adam Gottschalk, who she met on Bachelor in Paradise. "I don't know what I did! People are going to not like me regardless," Gates shared. "I know who I am. Adam knows who I am. My family and my friends know who I am, so at the end of the day, it's fine. I don't know what else to say."
Gates is "closing the chapter" on this feud
This drama has spread to other parts of the franchise, like previous bachelor, Colton Underwood. But Gates is ready to just stop talking about it. "So, I've supported her from the beginning. I support her now. We're just closing the chapter. And that's all I can do at this point, you know?" she said.
She didn't specifically say she reached out to Lindsay over the feud to see what went wrong. But Gates does admit that she thinks she personally exhausted all her options. "I feel like I've done everything I know how to do, and I'm so confused about it all," she said. "I don't think I ever will know [why she's upset], and that's fine with me." 
Would Gates want to pursue friendship again with Lindsay?
While Lindsay is pretty set on not being friends again, Gates will "never say never" to the possibility. "I've loved her. I've had a very, very deep love for her. But it's just gotten so nasty and ugly and I'm still, like, kind of trying to get through the murky water of what really happened," Gates said. "We would have to have a conversation, and we're not even having that. So it's just like — it's fine, I'm OK with it."
"I've mourned the loss of her friendship. I'm over that now. But I will not argue with her in the media, and I will not talk bad about her," Gates finished off.
Whether the world ever finds out the reason behind their feud, is up to Lindsay and Gates. But in the meantime, there's plenty of on-screen drama to eat up on The Bachelor.