Ray J on Whether He and Princess Love Will Actually Divorce: 'Who Knows What the Future Holds'
The on-again-off-again relationship between Ray J and Princess Love continues. Though both filed for divorce, the two have been sharing fond family moments on their social media pages, leaving fans believing they are back together. In a new interview, Ray J says he's open to reconciling.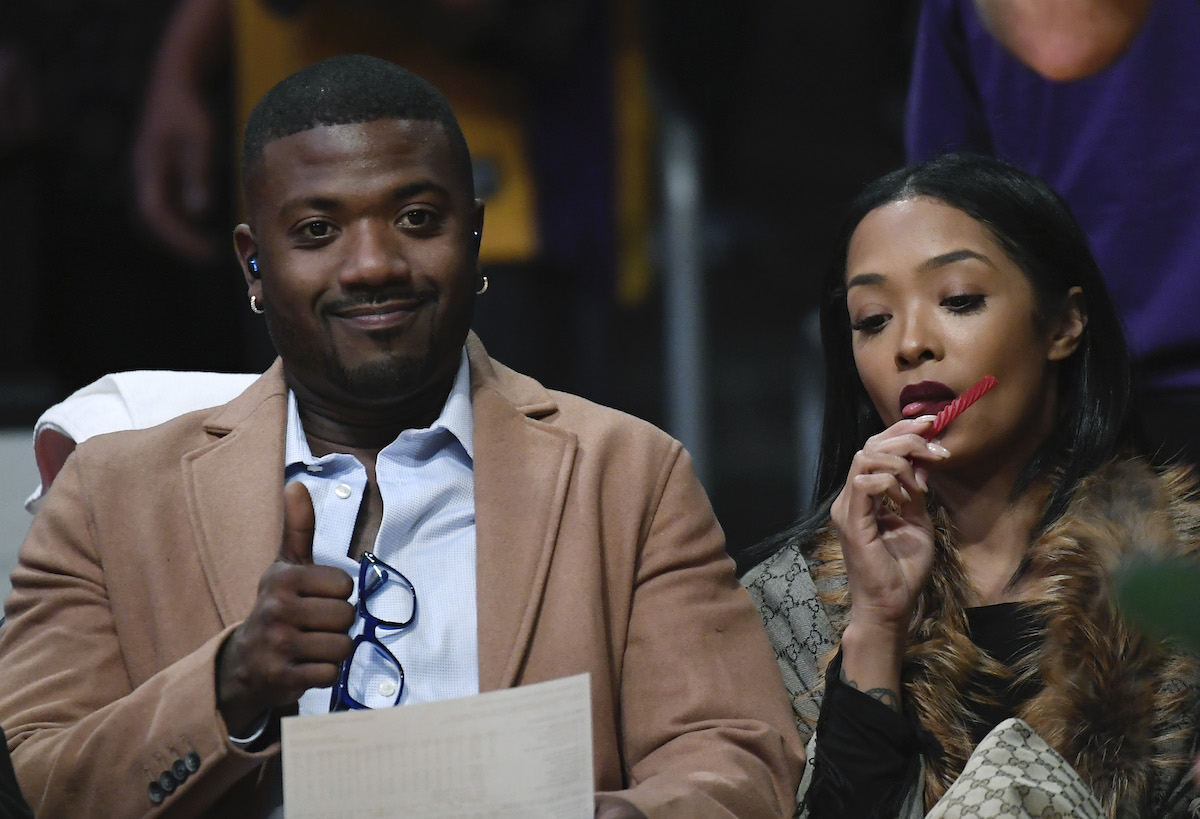 Both Ray J and Princess Love both filed for divorce
Love first filed for divorce in May 2020 after months of living separately from Ray J. The couple's marriage began breaking down when Love claimed Ray J abandoned her while she was eight months pregnant while in Las Vegas for the 2019 Soul Train Awards.
Love dismissed her divorce petition in July 2020. It appeared the couple were stable until Ray J filed for divorce in September 2020.
Related: Princess Love Is Not Open To Counseling With Ray J
Per Love, she was blindsided by Ray J's divorce filing. Ray J admitted to Entertainment Tonight that he did not tell anyone about his decision to file for divorce, despite being in constant communication with Love. He says he filed for divorce because he believes Love could potentially have a happier life without him.
At the time, Love said she was not open to reconciling with Ray J, telling Claudia Jordan on Out Loud, "I'm tired of going back and forth," she said. "I don't want to play games – I don't want to play these divorce games – you're not supposed to play with your marriage. When I filed, that's what I felt and when I dismissed it, I wanted to make it work so now that you filed, it's like I don't know."
Ray J says he and Princess Love are in a 'peaceful place' and has hope for their future in spite of divorce filing
Despite the divorce proceedings, the estranged couple's social media pages reveal that they've been spending much family time together. Love wished Ray J a happy 40th birthday recently and the two have been spending time as a family in Miami.
Social media users believe the two have reconciled. Love however revealed the two haven't been intimate in over three months, and that the divorce is still ongoing. In spite of such, she says she's open to having another child with Ray J with the assistance of science.
But Ray J is seemingly hopeful about his future with Love. The Jasmine Brand reports that Ray J revealed in an interview with E! That their time in Miami is has been productive for a more cordial relationship.
Related: Does Ray J's Sister Brandy Like His Wife, Princess Love?
"I think we're in a peaceful place. I think Miami brings a different vibe to who you are and what opportunities are out there for the family and just watching the kids learn new things and grow up," Ray J said. "My little son is almost walking now and Melody is just becoming so smart, so independent. Just seeing that, I think it brings us both together no matter what."
As for whether or not that means reconciliation for the two, Ray J is keeping an open mind. "We love each other and we care for each other," he said. "We're just respecting each other as human beings, as parents. We're in a great place and who knows what the future holds."
Ray J also says that their children remain their number one priority so creating a peaceful environment is paramount. He also notes that he'll sacrifice his personal happiness and stay in the marriage in order to make his children happy.
Ray J and Love have split several times in the past, even prior to walking down the aisle. Even Ray J's sister, Brandy, says she believes the two will reconcile.