Ray Romano Reveals His Unattainable First Celebrity Crush
Find out which "celebrity" Ray Romano developed feelings for.
Ray Romano is one of the most beloved comedians in entertainment. He earned a place in pop culture history for his fan-favorite show Everybody Loves Raymond, which satirized life in the suburbs and the trials and tribulations of raising a family.
Romano has also branched out into dramatic acting as well as voiceover work and remains active in the entertainment business even in his sixties. Romano recently visited the Ellen DeGeneres Show and revealed several surprising facts about himself, including his bizarre first crush.
How did Ray Romano become famous?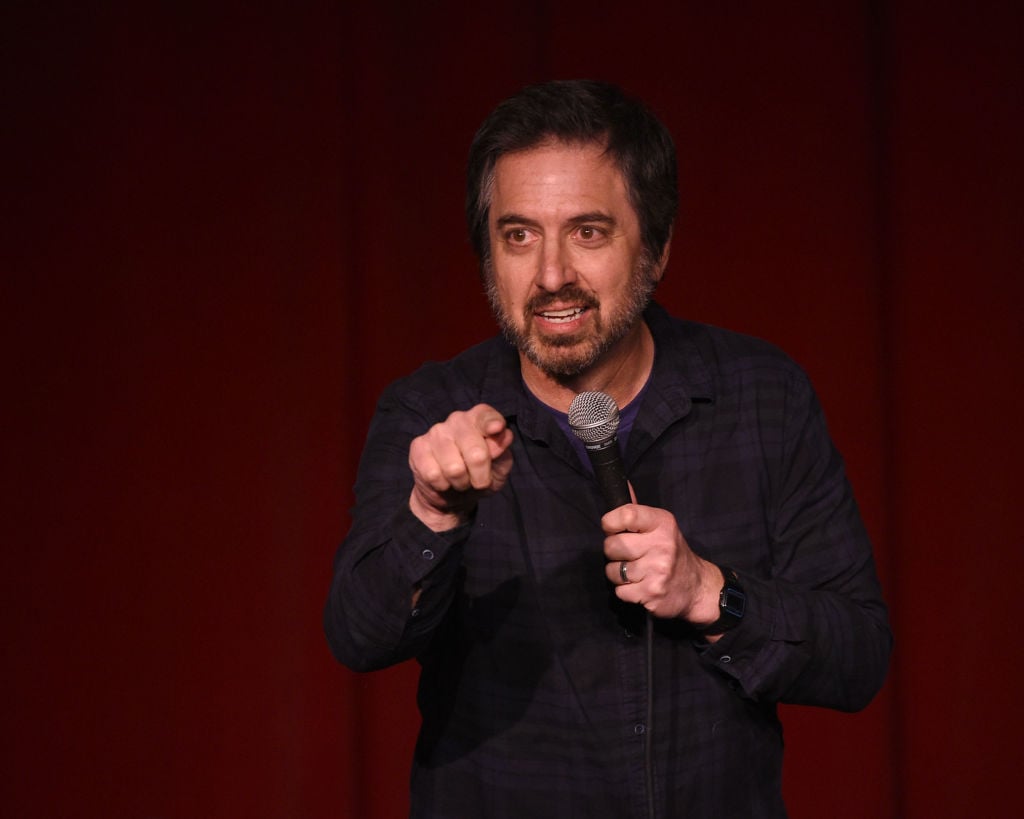 Romano was born in 1957 in New York. He was raised by working-class parents, including a father who worked as a real estate agent and a mother who taught piano.
After graduating high school, Romano attended Queens College in Flushing, New York, with every intention of becoming an accountant. However, show business came calling and in the late eighties, Romano started working in standup comedy. 
Throughout the late eighties and early nineties, Romano worked on a variety of projects, including recurring work on the Comedy Central channel. He got his big break when he appeared on the Late Show with David Letterman, performing his standup comedy routine.
Network executives were drawn to Romano's easy, relatable humor and he eventually formed a deal with CBS for his very own TV show. Everybody Loves Raymond debuted in 1996 and quickly became an audience favorite.
A far cry from some of the edgier entertainment of the mid-nineties, Everybody Loves Raymond was a throwback to family sitcoms of yesteryear and featured a stellar supporting cast, including Brad Garrett and Patricia Heaton. The show would eventually run until 2005 and become Romano's most iconic bit of work. 
Who was Ray Romano's first crush?
After rising to fame in Everybody Loves Raymond, Romano acted in films such as Grilled, The Last Word, The Grand, Funny People, Rob the Mob, The Big Sick, and The Irishman. He also lent his voice to the animated Ice Age series.
These days, Romano is still a force to be reckoned with in the entertainment industry, and audiences still can't get enough of his relaxed, relatable humor.
In a recent appearance on the Ellen DeGeneres Show, Romano put that famous humor on display during a game of "Burning Questions." When DeGeneres asked Romano who his first celebrity crush was, Romano almost instantly replied "one of those cartoon ladies," before narrowing it down and revealing that his first crush was "Wilma Flintstone." 
Is Ray Romano married in real life?
In reality, Romano has been happily married since 1987. He met his wife, Anna Scarpulla, while working at a bank, and the two formed an instant connection.
Together, Romano and his wife have four children: a daughter named Ally and three sons, Greg, Matt, and Joe. Periodically, Romano's family members made brief appearances on Everybody Loves Raymond, blurring the lines for many audience members, who often thought that Romano's real-life family was the one he acted with onscreen. 
Although Romano and Scarpulla have had a very happy marriage, they have gone through their share of trials and tribulations.
In 2010, Scarpulla was diagnosed with breast cancer and went through four rounds of chemotherapy, losing all of her hair in the process. Fortunately, Scarpulla made a full recovery and today, she and Romano live together happily in California. The couple has done a lot of work with breast cancer charities as a way to honor Scarpulla's fight and to help give hope to others who are fighting the disease.
Romano might have jokes about crushes in his life, but it is clear that his wife is his one true love.