'Raya and the Last Dragon' Disney+: Here's When You'll Be Able to Stream it at no Extra Cost
Raya and the Last Dragon is the next entry in the hallowed "Disney Canon," the legendary collection of animated films produced by Disney Animation Studios. It began with Snow White and the Seven Dwarfs in 1937 and most recently added Frozen II in 2019.
A fantasy adventure heavily steeped in Chinese culture, Raya and the Last Dragon is currently scheduled to hit theaters and Disney+ on March 5. For the latter, it will initially be available under the same "Premier Access" plan as Mulan was last year, costing an additional $29.99 on top of your monthly subscription to watch.
'Raya and the Last Dragon' won't cost extra forever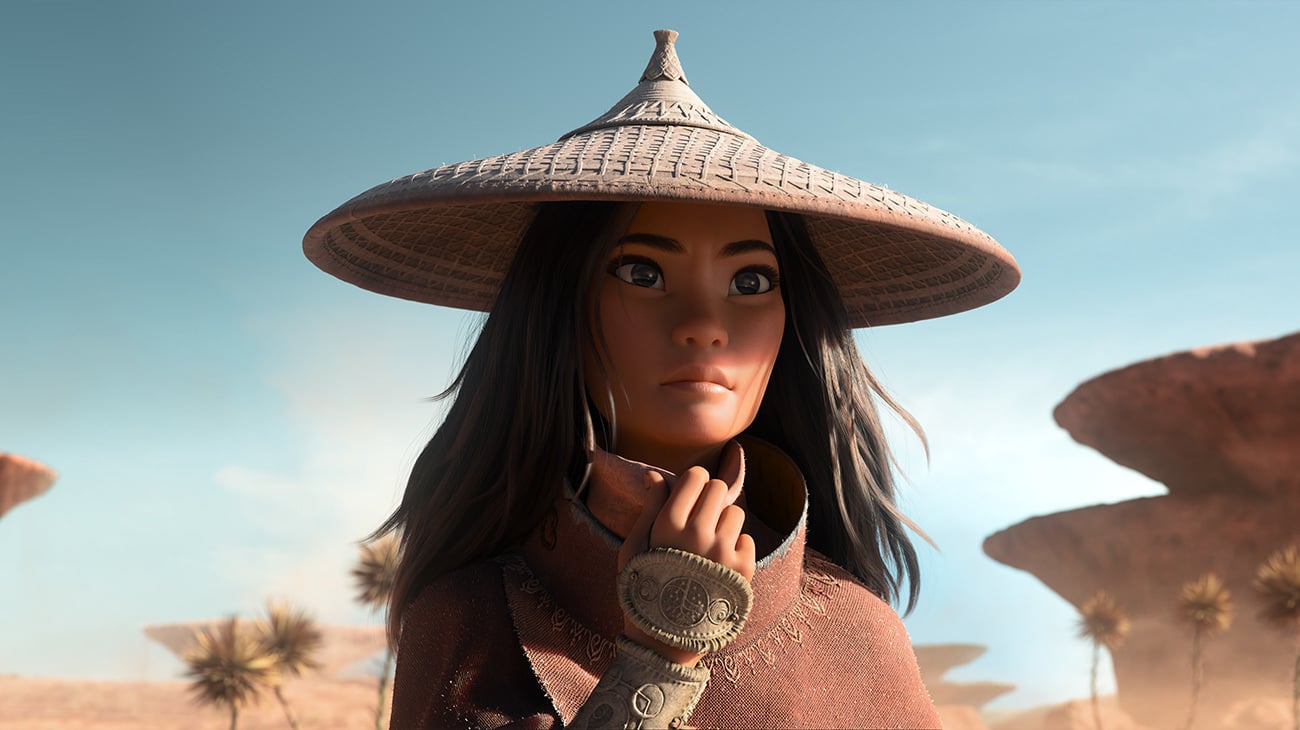 Of course, just like Mulan, Raya and the Last Dragon won't carry that prohibitively expensive price tag forever. Anyone that doesn't have a big enough family or group of friends to justify that kind of money for a big new animated movie might be interested to know when it will be available at no extra cost.
According to Disney's official page for the film, Raya and the Last Dragon will be available to all Disney+ subscribers at no extra cost on June 4. This, again, lines up with the release of Mulan, which became available at no extra cost roughly three months after its Premier Access debut.
This three-month timeframe is likely adapted from the traditional 90-day theatrical exclusivity window. This policy dictated how long studios had to wait after releasing a film in theaters before releasing it on home media. While this window has started to wither in the wake of the COVID-19 pandemic, its influence can still be seen in a lot of places.
Based on Mulan's release strategy, fans can also expect Raya and the Last Dragon to hit home media before June 4. The live-action remake released for purchase on digital marketplaces like Apple TV a month after its initial release in October, and hit physical media a month after that in November.
The film features a predominantly East Asian cast
Set in the fantasy world of Kumandra, Raya and the Last Dragon follows a warrior, Raya (Kelly Marie Tran), as she goes on a quest to find the last dragon in hopes of fending off an evil beginning to spread throughout the land. When she finds the dragon, Sisu (Awkwafina), her assumptions are upended and her task becomes even more complicated.
Alongside Tran and Awkwafina, the film features a mostly East Asian cast that includes Daniel Dae Kim, Gemma Chan, Sandra Oh, and Benedict Wong. A notable exception in the cast is Alan Tudyk, Disney Animation Studios' "good luck charm" who has had a role in most of its recent films.
The film boasts a script from Adele Lim, the veteran screenwriter who broke out big in 2018 after co-writing Crazy Rich Asians, and Qui Nguyen, an accomplished playwright and screenwriter on shows like The Society and Dispatches from Elsewhere.