'Raymond's Doris Roberts Said the Show Had Constant Script Rewrites: 'At 11 O'Clock at Night There's Another Script on Your Doorstep'
Everybody Loves Raymond is one of television's classic comedies but that kind of ranking doesn't come easily. According to show star Doris Roberts, the production of weekly episodes saw frequent script changes and rehearsals exclusively for series co-producers HBO and David Letterman's company, Worldwide Pants.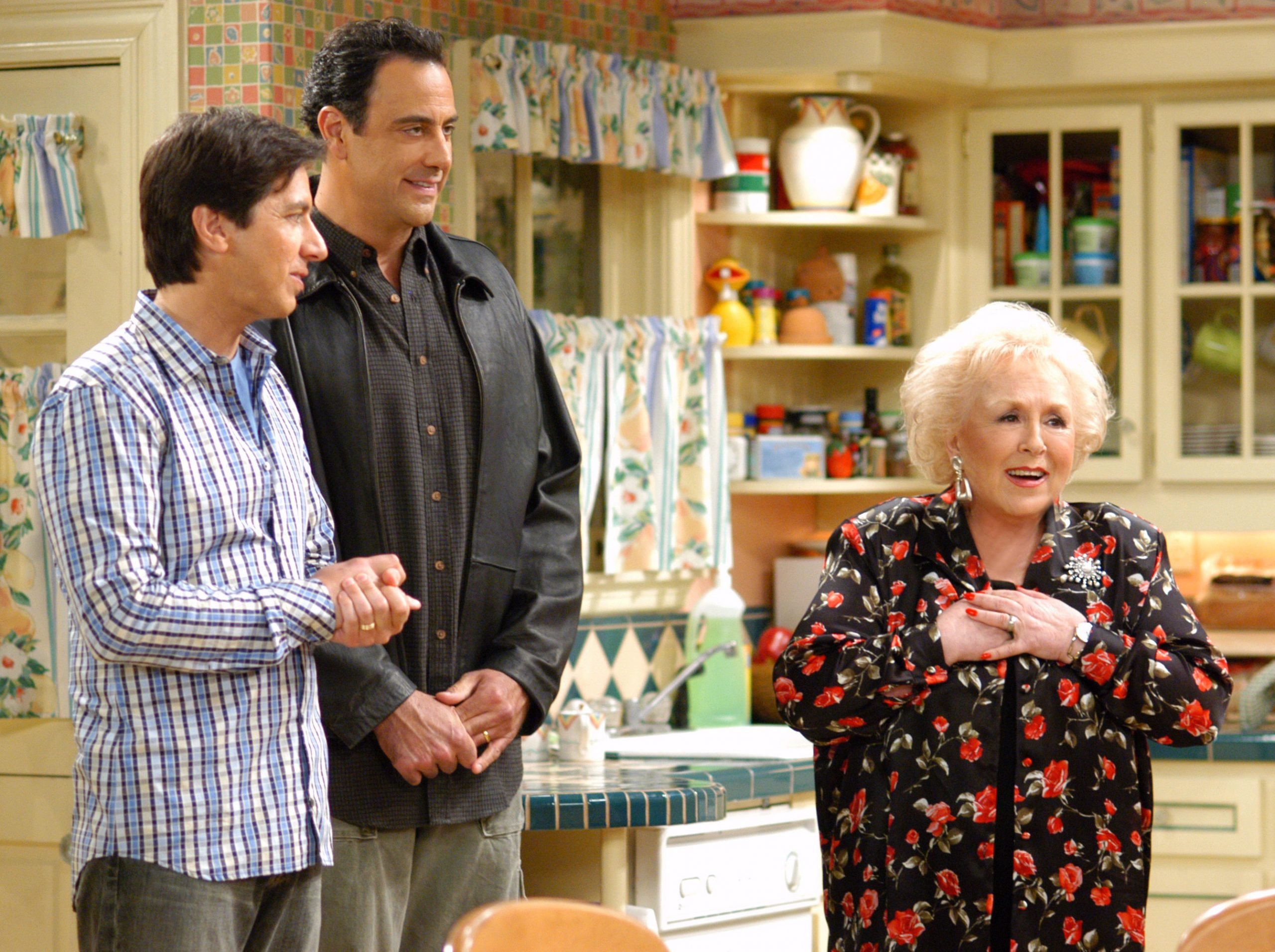 Doris Roberts died in 2016
Roberts died in 2016 at the age of 90 from natural causes. In a conversation with the Television Academy Foundation (TAF), she was asked about her proudest career achievement.
"My proudest achievement? I put my head on my pillow at night and know that I've been a good person," she reflected. "I would like to be remembered as a wonderful human being who was helpful and loved people and did the best she could. Doesn't give in, doesn't give up, doesn't take no for an answer."
'Raymond' involved constant script rewrites
As is the case with any great production, whether on television or not, there's a great deal of work involved in getting scripts, dialogue, and the pace of each show just right, as Roberts told TAF in 2005. The actor revealed that script approvals had to be obtained from not only the show's network, CBS, but also from its other producers: HBO and the company belonging to the man who set Raymond in motion, David Letterman's Worldwide Pants. At the time of Roberts' interview, Raymond was in its final season on CBS.
"We'd come in on Monday at about 10 o'clock and have a read around the table," the veteran actor began. "It would be timed for how far over time we are, or under, which it never was, and to see what worked and what didn't work. There would be a meeting with people from HBO, people from CBS, and people from Letterman's company Worldwide Pants, talked to [show creator and executive producer] Phil [Rosenthal] and the writers and then in about a half an hour or so, we'd put it on its feet, we'd start rehearsing it."
Roberts described the weekly process of making each episode of 'Raymond'
The former Remington Steele star went on to say that by the late afternoon, the cast would perform a "run-through for the writers" and Rosenthal with scripts in hands. Once the cast went home, she said, the writers would begin refining the script in a process that required the actors to continually memorize new scripts and forget what they'd memorized the day before.
"That night, we'd go home, and then at about 11 o'clock at night, there's a new script on your doorstep," she said. "Things you have said are no longer there, things are added, transposed, whatever, but it's new. So you memorize and you have to dump very quickly because you have to start again with a new script. You come in the next day and you rehearse all day and then at 4 o'clock you now do it for HBO, CBS, Worldwide Pants, and all the writers and Phil."
Roberts recalled that even at that point, the scripts still would not be final.
"Then you go home and 11 o'clock that night, there's another script on your doorstep," she said with a laugh. "With the new stuff in it. Wednesday we come in, and that's when they block it with camera and the new stuff that's in. And we do that all day long, and after each scene, we tape it so that Phil can see it and figure out what has to be cut or what has to be changed. Then Thursday, we come in early in the morning and we rehearse it all morning. By 12, we do a run-through for the producer and all the writers. Then we have a break for lunch, we do hair and makeup and then we do the show at 4:30 or 5 o'clock in the evening."
Judging by the Emmy awards the series earned, its stellar ratings, and its place in television history, all the work poured into each 22-minute episode was clearly well worth the effort.