'Reacher': How Tall Is Jack Reacher Actor Alan Ritchson?
Forget Tom Cruise. There's a new Jack Reacher in town. Prime Video's Reacher dropped on Feb. 4. The eight-episode first season stars Alan Ritchson as the title character, a tough-as-nails ex-military police offer who rolls into a small Georgia town and gets caught up in a criminal conspiracy. 
Ritchson takes on the Reacher role a decade after Cruise played the character in the 2012 movie Jack Reacher. That adaptation disappointed many fans of the character created by author Lee Child, in part because they didn't think the actor was tall enough to play a man described as being well over 6 feet tall in Child's books. So, does Ritchson measure up (literally) when it comes to stepping into Jack Reacher's very big shoes? 
Tom Cruise played the title role in 'Jack Reacher'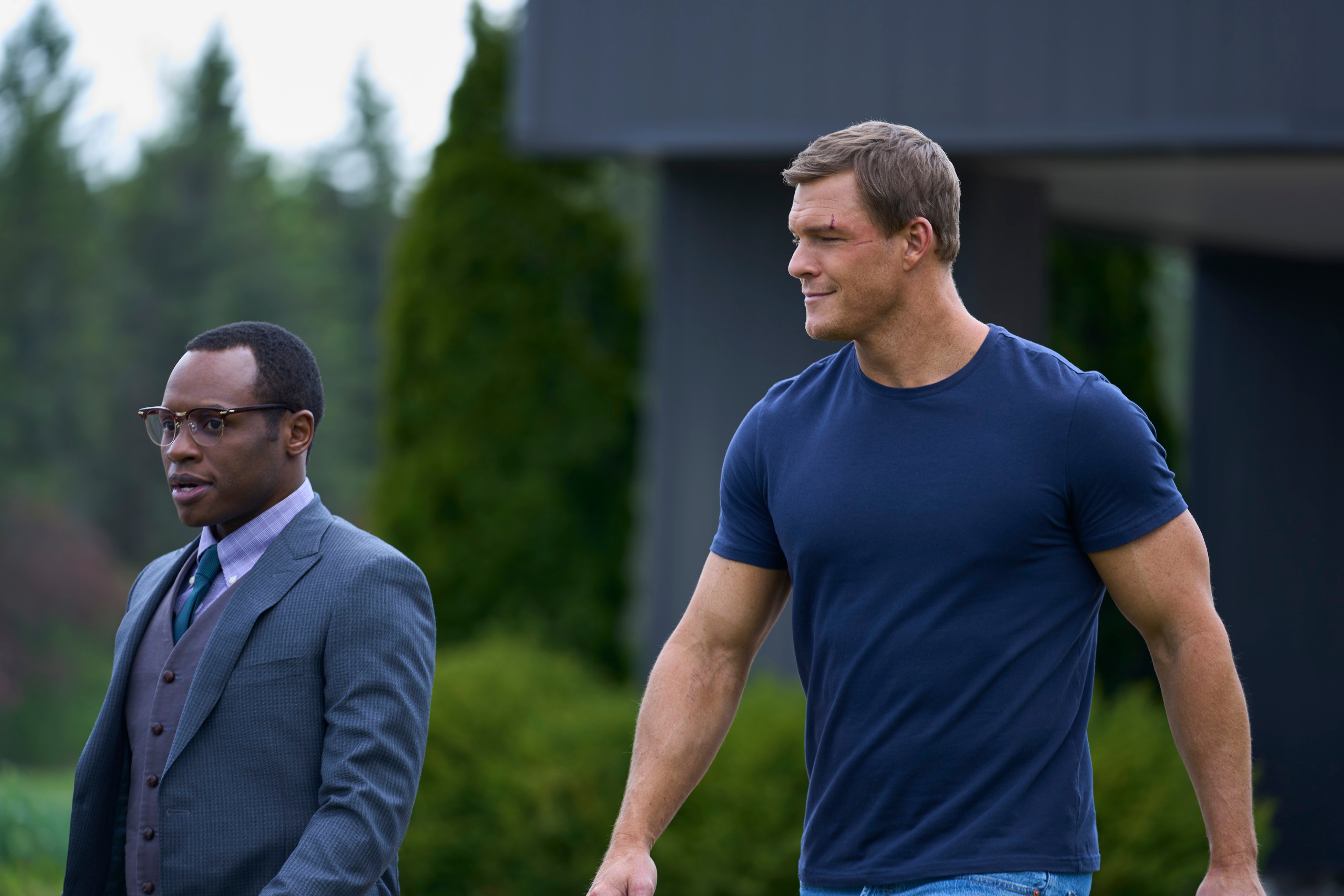 Jack Reacher made his debut in Child's 1997 book The Killing Floor. The character is 6 feet 5 inches tall and weighs about 250 pounds, the author notes in an introduction to his debut novel. So when Cruise landed the lead in Jack Reacher, fans were skeptical. After all, the Top Gun star stands 5 feet 7 inches – nearly a foot shorter than the character he was playing. 
At the time, Cruise addressed the criticism of his physique. 
​​"I'm very sensitive to it," he told Empire (via E! News). "This is Lee's book and Lee's character. Him giving me his blessing is what made me do it. If he hadn't then I wouldn't have done it."
Child pointed out that finding an actor who matched Reacher's description and had the talent to bring him to life on screen was a nearly impossible challenge. 
"[T]here aren't any such actors, so it's much more a question of which actor has the talent and screen presence to create what Reacher does," he told the BBC in 2011. "[T]hat really comes down to finding the actor with the most talent."
'Reacher' star Alan Ritchson is 6 feet 4 inches tall 
Now, there's another actor playing Reacher, and the character's creator thinks he has exactly what it takes to bring the vagabond with a taste for vigilante justice to life. 
"If you loved Reacher, Alan nails it and he just gets better and better," Child told the Toronto Sun. 
One major point in Ritchson's favor? His size. The actor is 6 feet 4 inches tall and 235 pounds, according to Deadline, much closer to the height and weight of the character in the books. But the Titans alum still worried that he didn't quite fit the Reacher mold. 
"It's funny, I actually didn't get the role at first," he told Collider. "I'm not exactly six foot five and I'm not exactly 250, and I had heard that they were being very specific with their physical demands."
How Alan Ritchson prepared for his 'Reacher' role 
Once he was cast, Ritchson got serious about transforming himself into Jack Reacher. 
"Reacher is a bit of a unicorn; he is so highly intelligent, but he also has this brutish physique," he told Parade. "We were trying to get that right. I usually walk around a little lighter. I spent about eight months putting on a little size naturally and eating a lot of food."
Ritchson also drew on his background as the child of Air Force chief master sergeant for his performance. 
"Growing up and being around soldiers and enlisted military men, there's a formality to the way that they greet each other, the way that they stand, the salute, the handshake," he said. "There is a posture that my father carried that was an easy translation into Reacher's body language. It is something that I only see in military men and women. I wanted to honor that."
All episodes of Reacher are now streaming on Prime Video. 
Check out Showbiz Cheat Sheet on Facebook!