The Reactions to Mj Rodriguez's Emmy Loss Are Celebrating Her Anyway
Mj Rodriguez has received a lot of attention for her role in the FX series Pose. For three seasons, the actor played Blanca Evangelista, a transgender woman involved in New York's underground ballroom scene. Critics lauded her performance on the show, and she was nominated for many awards, including an Emmy for Outstanding Lead Actress in a Drama Series.
Sadly, she didn't take home a trophy at the 2021 Emmy Awards, but fans are celebrating her just the same.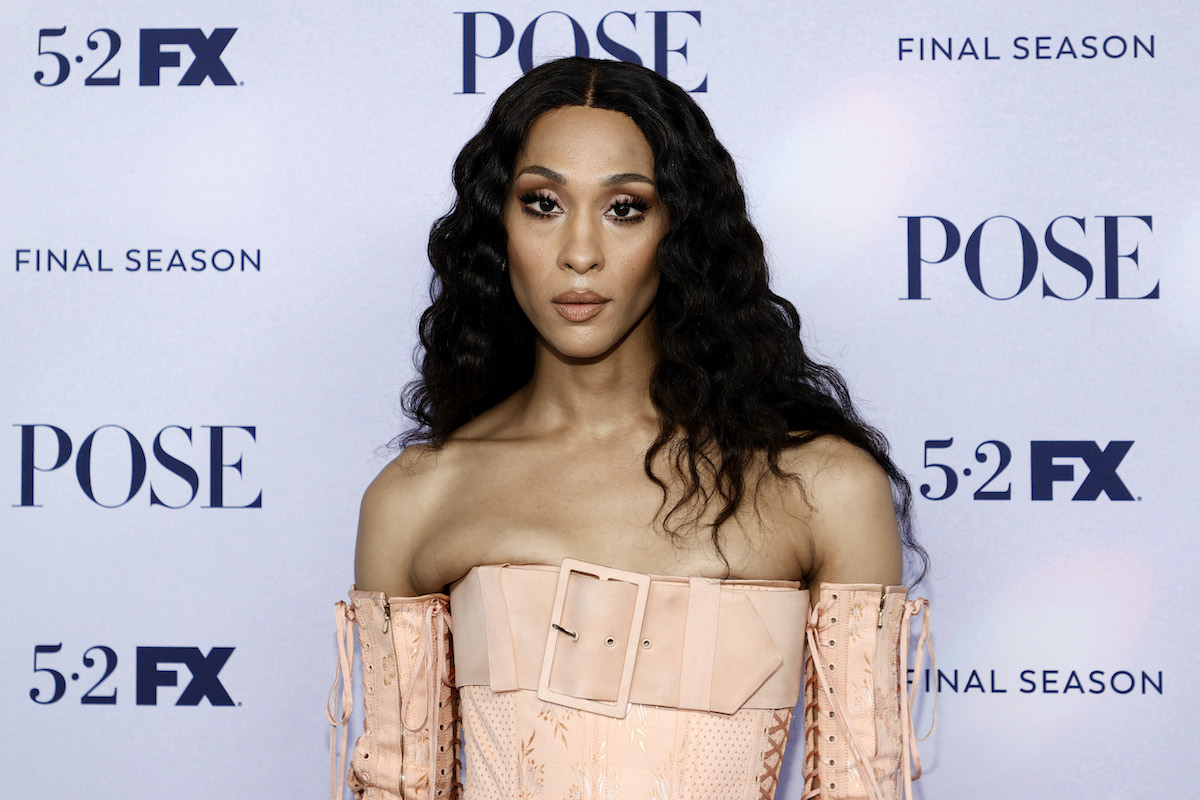 Mj Rodriguez made history with 'Pose'
Rodriguez made history when she secured a role in Pose, a show based on ballroom culture. It had the largest cast of transgender actors in a scripted series and followed a group of characters as they came together to compete for trophies and prizes.
Rodriguez's Blanca was an HIV-positive woman with a house of four children: Damon (Ryan Jamaal Swain), Angel (Indya Moore), Ricky (Dyllón Burnside), and Papi (Angel Bismark Curiel). She also was an aspiring nurse. Blanca achieved her dream in the final season of Pose, which concluded in 2021 following a three-year run.
Pose was one of the most successful television shows in recent TV history. It won much praise from fans and critics alike for its characters and portrayal of ballroom culture. Fans of the show were thrilled to learn of Mj Rodriguez's Emmy nomination. And even though she didn't wind up winning, they're still so proud of her.
RELATED: Emmys 2021: What Is 'Pose' Star MJ Rodriguez's Net Worth?
The reactions to her Emmy loss are still praise
Taking to websites such as Twitter, fans made sure to let Rodriguez know how talented and accomplished she is and how much her role on Pose meant to them.
"I'm celebrating Michaela Jaé (Mj) Rodriguez tonight whose historic #Emmys nomination for Outstanding Lead Actress in a Drama Series #PoseFX deserved to win," one fan tweeted. "Thank you for bringing all of you to Blanca Evangelista & expanding the representation of possibility to so many of us."
"I'm genuinely sad that MJ Rodriguez didn't win especially because she put her whole heart into Pose, she was the heart of Pose but she's making history as the first trans woman to be nominated for an emmy in a lead acting category and she's my winner," said another.
"No matter what the 'industry voters' say— MJ Rodriguez is a winner in our eyes and is doing an incredible job amplifying trans voices on television and in media. Bravo!" a third fan wrote.
What was Mj Rodriguez's reaction to her Emmy loss?
As of writing, Rodriguez hasn't commented on her Emmy loss. But she previously said it was an honor just to get nominated.
"I'm excited, I'm lifted, I'm thankful, I'm humbled, and I'm grateful," she told People when discussing her Emmy nomination. "I feel like this moment in time has never ever happened for a girl like myself and I feel like it's time and it's time to keep showing up. It doesn't stop here."
"Just because I got a nomination, doesn't mean the work stops here and possibly if there's a win, it doesn't mean the work stops here," she continued. "It has to continue because there are next generations out there who are looking not only to me, but to many other trans women out there who are pushing the needle forward."
That's the spirit. Who knows where Rodriguez will from here, but we're sure it'll be on to something amazing.
RELATED: 'Emmys 2021': 5 Ways This Year's Awards Could Make History, From 'Ted Lasso' to 'Pose'