'It's Really Real' — ARMYs React to BTS' Comeback on June 10
ARMYs worldwide celebrate the upcoming BTS comeback, officially scheduled for June 10. Here's what some BTS fans are saying on Reddit.
They don't need permission to dance. ARMYs are already celebrating BTS' comeback, scheduled for June 10. Here are some fan reactions to BigHit Music's announcement regarding this K-pop group's new music.
BigHit announced BTS' next comeback drops on June 10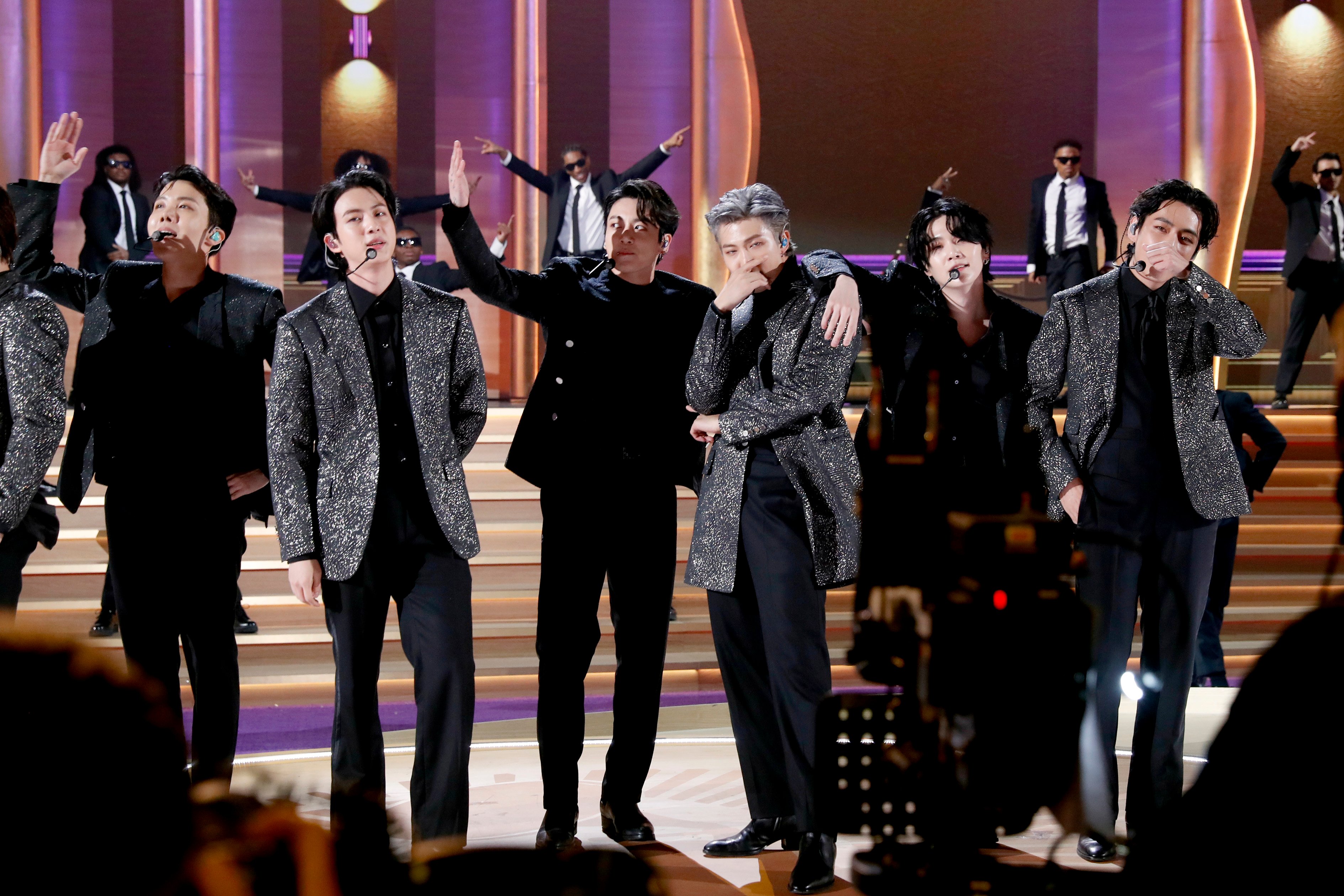 Hot off the heels of their Permission to Dance on Stage Las Vegas residency, this K-pop group's management company announced their BTS' 2022 comeback. Their comeback is scheduled to debut on June 10, with some fans sharing their reaction on social media.
"This is BigHit but coming bearing good news," one Reddit user wrote, noting that BigHit was also responsible for sharing when BTS members were positive with COVID-19 or recovering from an injury. "It's really real, you guys. Bangtan are back, baby."
"I've only just woken up, and the first thing I saw was the Weverse notification, and I'm so used to all the notifications being about something bad, I was shocked to see it's an album," another Reddit user said. "I'm ready for the incoming BTS summer anthems."
In 2020, BTS previously released music for the 'Map of the Soul: 7' era
Aside from 2020's Be (Deluxe Edition), BTS' last album comeback was for 2020's Map of the Soul: 7. The K-pop group visited the United States to perform "Black Swan" and "On" on The Tonight Show Starring Jimmy Fallon. 
They also planned to embark on their Map of the Soul world tour. It was later canceled due to the ongoing pandemic. Since then, this K-pop group debuted singles "Dynamite," "Butter," and "Permission to Dance," earning two Grammy nominations in the process. With the band taking a brief hiatus in 2021, this comeback announcement was good news for ARMYs everywhere.
"I woke up about 20 min ago and have already experienced a range of emotions," another fan on Reddit said. "Screaming first, then relief, and now I'm just at peace. Feels like I finally exhaled a deep breath I'd been holding in for over a year. This will be my first album [comeback]. Let's get it."
ARMYs reacted to BTS' announcement about their upcoming comeback
The specifics of this comeback have not been revealed. In the past, it included a title single (or two), along with an album and collectible CD package. For Map of the Soul: 7, fans could purchase one of four CD packages, either with unique photocards, stickers, and memorabilia of the K-pop group. 
Of course, BTS is known for breaking records with their physical CD sales, with some ARMYs pre-ordering the album packages for Map of the Soul: Persona and Love Yourself: Answer. A similar collectible CD was available for "Butter," as well as the 2020 release Be (Deluxe Edition). 
"This comeback will be a victorious run down memory lane!!!!! As it should be!!! Going all the way back to the beginning for a full circle production of the strongest, hardest, fiercest, and rawest music that BTS can make after nine years," another Reddit user said. "Looking back at the starting placer after ascending the industry!!!!!!!!!!!!! It's perfect!"
More information will presumably be announced in the coming weeks. Until then, the CD packages for Be (Deluxe Edition) and Map of the Soul: 7 are available at retailers like Target and Walmart. 
RELATED: Here's How (And When) To Get BTS Merchandise at Nordstrom