'Real Housewives of Salt Lake City' Star Jen Shah Explains Exactly Why She Was So Offended By Mary Cosby
The stars of Real Housewives of Salt Lake City have been bringing the drama since the moment the Bravo series premiered in November. Most notably, Jen Shah and Mary Cosby found themselves caught up in conflict during the RHOSLC debut after Mary told Heather Gay that Jen "smells like hospital." Not surprisingly, when Jen found out about what Mary said she got upset. During a recent interview, she explained exactly why she found Mary's remarks so offensive.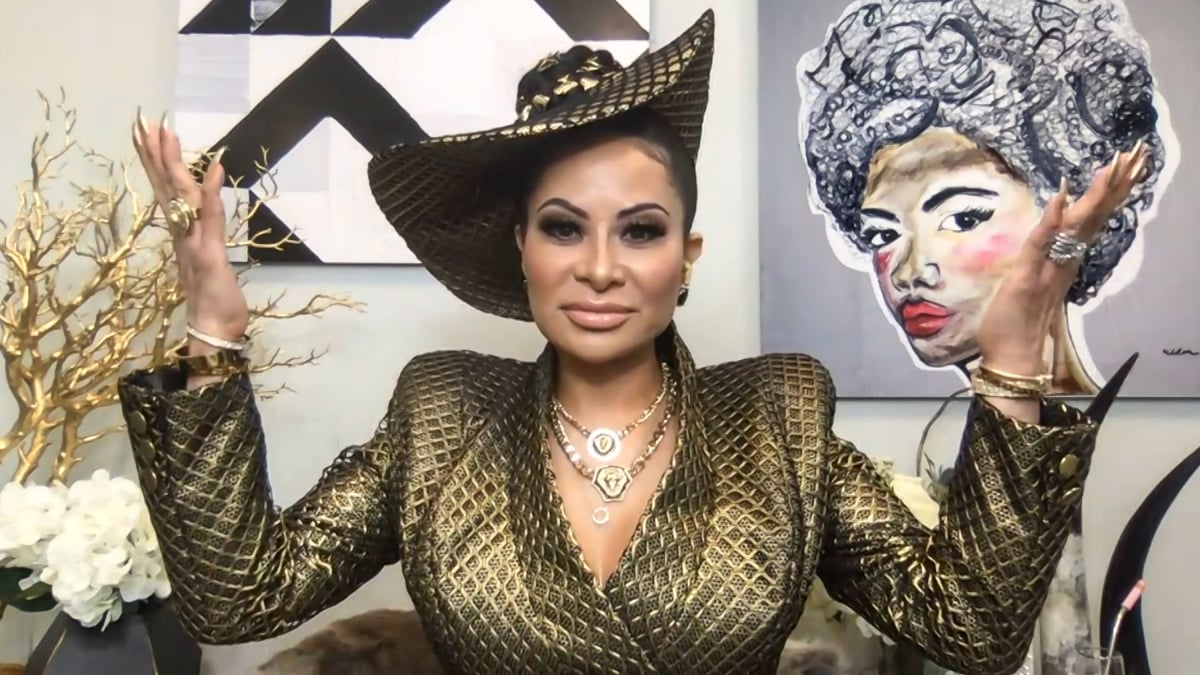 Jen Shah and Mary Cosby's beef has moved from 'The Real Housewives of Salt Lake City' to social media
When RHOSLC premiered on Bravo last month, the conflict between Jen and Mary didn't remain on TV. As the episode aired, Jen took to Twitter to share how unhappy she was about Mary's comments. She also took some shots at Mary's unusual family situation.
"Mary shouldn't talk about other people's family while she is laying in her grandmother's bed with her husband!💅#RHOSLC," Jen wrote in a now-deleted tweet.
Jen was referring to the fact that Mary had to marry her grandmother's husband in order to inherit the family business. She has been married to him for more than 20 years, but her grandma was also married to him for nearly two decades.
Fans backed Jen up, with some saying that it's already time for Mary to go.
"@TheRealJenShah Dont worry what Mary has to say…she needs to go. Shes [sic] jealous of you," wrote one fan. "I never tweet but had to tell you. I can't stand Mary."
"Thsnk [sic] you love ✊🏼❤️," Jen responded.
Jen Shah created a savage meme that roasted her co-star
After Mary called Jen a "hood rat" in the premiere, one viewer said that she should apologize. The fan tweeted at Jen and wrote that Mary needs to figure out what a hood rat is really like because "@TheRealJenShah is far from it."
"Just admit what you said and apologize for your words. You haven't learned this from giving your sermons every Sunday?? #girlbye #RHOSLC."
"💯💯💯," Jen replied in agreement.
The RHOSLC star also shared a savage "How it started/How it's going" meme that she created. In the now-deleted tweet, Jen used a stock photo of an older man reading with his grandson. She then used a picture of Mary and her husband and step-grandfather, Robert C. Crosby.
After the premiere, Jen appeared on fellow Bravo star Family Karma's Anisha Ramakrishna's Currently Cringing podcast. During the interview — shared via Dear Media — she hinted as to why Mary's comments about her smelling like a hospital offended her so much.
The 'RHOSLC' star is extremely close to her Polynesian family
When Jen found out during the premiere that Mary said she smelled like a hospital, she explained that she was in the hospital taking care of her aunt who just had her legs amputated. Jen's family is Polynesian/Hawaiian, and she told Anisha during the podcast that she lived with her grandparents for the first six or seven years of her life.
She explained that in the Polynesiani culture, the oldest grandchild lives with their grandparents so their young parents can continue their education and work.
"So that's why I'm so close with my grandparents. And my aunts, because my mom's sisters that were still living at home when I was there being raised, we're very close because they were with me, you know, during like, you know, for the first six, seven years. So the Polynesian culture is very, very much about family, right? It's all about family," Jen said.
When it comes to family, Jen agreed with Anisha when she said that you do everything for family because they are "number one."
New episodes of Real Housewives of Salt Lake City air Wednesday nights on Bravo.