Real Life 'Schitt's Creek'? Actress Kim Basinger Once Bought a Town
Eugene Levy has always been funny. His latest show, a collaboration with his son, Dan Levy, went a step beyond. Schitt's Creek could be the funniest show to ever come out of Canada.
Dan and Eugene play father and son on the show. Eugene's character Johnny Rose owned a video empire that made his family ultra-rich. When the Roses lose everything to a corrupt business manager, Johnny, his wife Moira, and his kids Alexis and David (played by Eugene's real-life son Dan) are forced to move to a small town called Schitt's Creek. They bought the town as a joke, and it was the only asset of theirs left after they were bankrupt. The show's premise seemed really original, but it's possible that Dan and Eugene got inspiration from real life.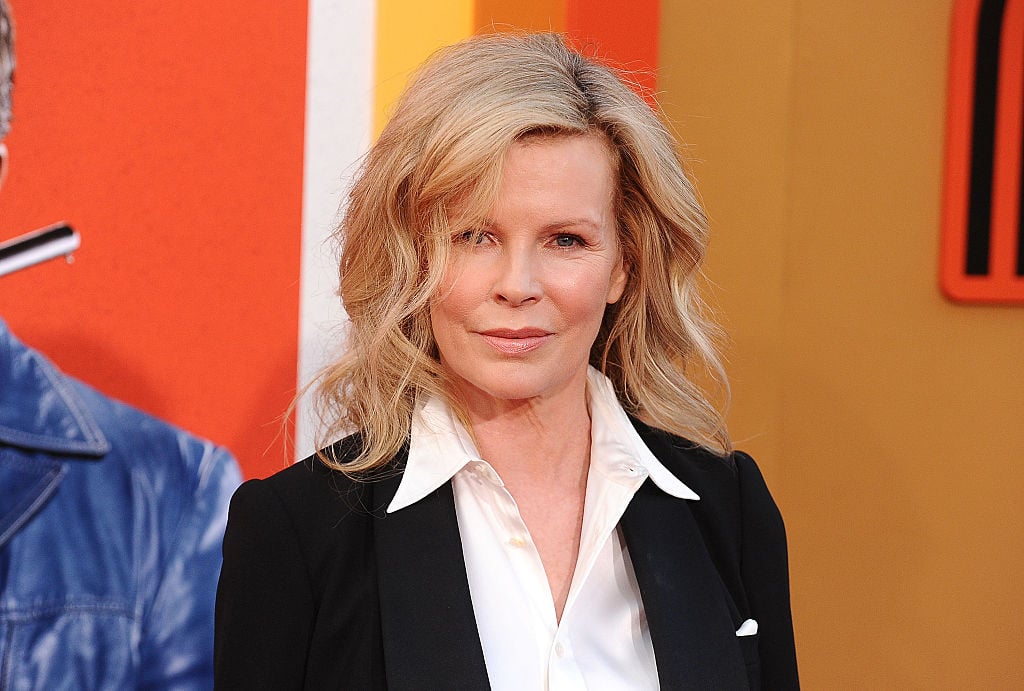 Actress Kim Basinger also bought a town
In 1989, Kim Basinger was at the height of her career. She had been putting out one to two movies a year since 1981, and she was fresh off of Tim Burton's Batman. Apparently all that work meant she had money to burn. She used up a big chunk of it buying a small town in her home state of Georgia.
Basinger bought Braselton, Georgia for $20 million in 1989. Unlike the Rose family, she had big plans for the town. While the Roses bought Schitt's Creek as a joke and then literally forgot about it, Basinger saw the purchase as an investment. She was planning on putting some kind of attraction on the land. Maybe a movie studio, or a theme park. Neither of those materialized, however.
Kim Basinger filed for bankruptcy shortly after buying the town
Just a few short years after she bought Braselton, Basinger filed for bankruptcy. The story behind her money troubles has become the stuff of Hollywood legend.
Basinger apparently made a verbal commitment to the producer of Boxing Helena, Carl Mazzocone, to star in his picture. Basinger eventually pulled out of the project, but only after money had been spent by the studio. Main Line Pictures thought they were investing in the next Kim Basinger box office hit, and they were pretty mad when they found out they weren't.
Main Line Pictures sued Basinger for $8.1 million, and the suit forced her to declare bankruptcy in 1993. Eventually, Basinger came to an agreement with Main Line that meant she didn't have to pay the full amount, but the damage to her finances was done.
Basinger sold her interest in Braselton, but the town is doing okay without her.
The 1990s weren't all bad for Kim Basinger
Like the Rose family, Basinger learned that money can't buy happiness. During what was undoubtedly the most financially unstable time in her life, Basinger met and married actor Alec Baldwin. The two first met in 1990. They actually married in 1993, the same year she went bankrupt. Their only daughter, Ireland Basinger-Baldwin, was born three years into what would end up being an eight-year marriage.
Unfortunately, even though the relationship seemed to have a romantic beginning, the ending was quite tumultuous. Basinger filed for divorce in 1998, and soon after tried her hardest to keep Baldwin from ever seeing Ireland again. According to him, he spent more than $3 million in legal fees just to get to a joint custody arrangement with Basinger.
So although Basinger's story starts off like Schitt's Creek, it certainly didn't end that way. In the show, the characters learn that their relationships with family and friends are more important than money. Despite having no more cash left, the Rose family found a way to live happily ever after.