Real MCU Fans Shouldn't Be Surprised to Learn Which Marvel Movie Is 80% Improvised
For the most part, the MCU is meticulously planned out years in advance. But one very special Marvel movie was mostly improvised.
When it comes to big-budget movie series, some directors will always have something negative to say. After all, filmmakers are often pushed aside by producers or executives more interested in protecting their investment than telling a story. This stigma is perhaps why so many in Hollywood take issue with the Marvel Cinematic Universe.
Especially early on, the MCU certainly established an easily recognizable template for how to bring Marvel heroes to life. But as years have passed, the franchise has become more confident to let filmmakers put their own stamp on the material. And one movie encapsulates this director-driven freedom more than any other MCU release.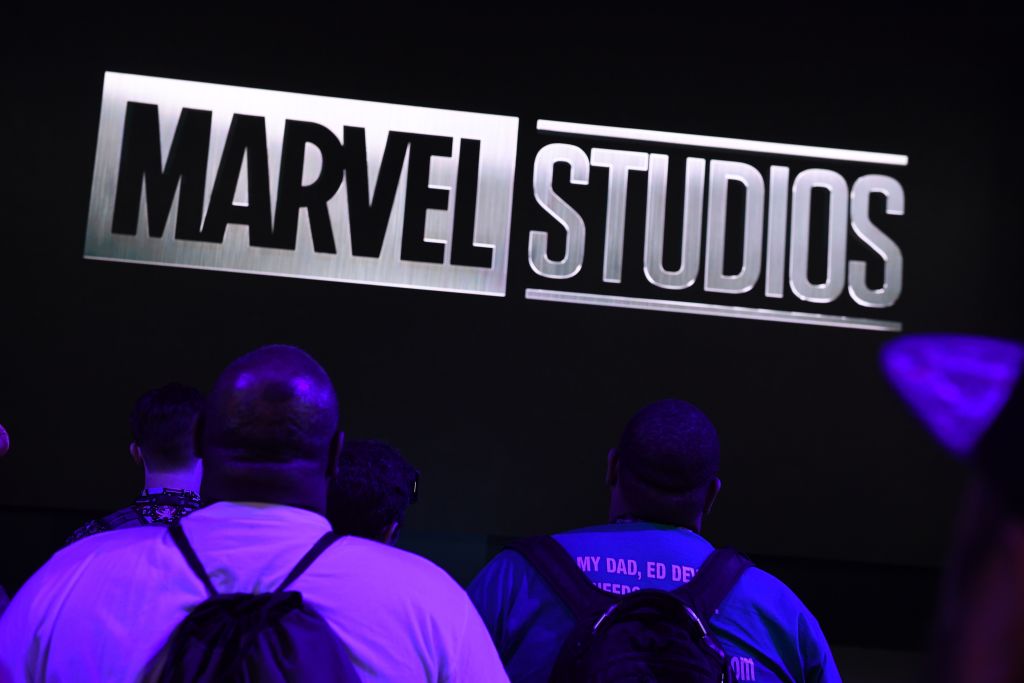 The Marvel Cinematic Universe is planned out years in advance
The MCU's interconnected nature is one of the things fans love most about it. Yet, in order to accomplish such a grand narrative feat, Marvel Studios President Kevin Feige and his team have had to think big. More than just imagining the scope of each project, the MCU has developed a big-picture approach to its storytelling.
Phase 1 focused on introducing the core Avengers and assembling the team. But Phases 2 and 3 expanded out the MCU to include a variety of other heroes. As they all united to save the universe, Avengers: Infinity War and Avengers: Endgame are then able to use all that storytelling to their advantage. Now fans are already wondering what Phase 6 has in store.
One Marvel movie is made up mostly of improvised moments
The MCU's satisfying pay-off of character arcs and subplots doesn't happen unless the series builds to it. So in order for the MCU to do its best work, the franchise needs a plan in place to keep everything on track. To that end, sticking to the script is, of course, a necessity. But the MCU was willing to loosen the reins for director Taika Waititi's Thor: Ragnarok.
Part of the reason behind Waititi's freedom might have been the tenuous place of the Thor franchise. Thor: The Dark World was a hit but lacked the enthusiasm of most other MCU movies. Perhaps because of this, Marvel let Waititi run wild with his vision of the movie. In an interview with MTV News, the director even revealed 80 percent of the movie was improvised.
"Mark Ruffalo would be finished shooting for the day," Waititi said, "and he'd come up to me and he'd be like, 'Why have we not been fired yet? We are doing the most insane stuff in this film, so where's the phone call?'"
One of the most popular stories behind the production is that a child from the Make-A-Wish Foundation suggested Thor describes Hulk as "a friend from work." Other instances of ad-libbing include Thor and Loki's "Get Help" scene and much of the dialogue for Jeff Goldblum's Grandmaster.
Could the MCU feature a looser tone in upcoming Phase 4 movies?
The gamble definitely paid off. Thor: Ragnarok proved to be a critical and commercial smash. The movie revitalized interest in the Thor series too. By reinventing the character with each subsequent appearance, Chris Hemsworth has emerged an even bigger MCU favorite than ever before.
Plus, Waititi's relaxed approach to directing clearly won Marvel over. The director will return to helm Thor: Love and Thunder for the MCU. The movie's announcement marks the first time a solo Marvel hero has headlined more than a standalone trilogy in the MCU. But fans have yet to discover if this means more improv for other Phase 4 movies.