The Real Reason Bob Ross Had a Long Pinkie Nail
Bob Ross hosted the popular PBS TV show The Joy of Painting from 1983 to 1994. Known for his serene demeanor, the celebrity artist became a pop culture icon while teaching viewers how to paint peaceful landscapes. He encouraged his loyal fans to have fun while painting, telling them it was impossible to make mistakes, only "happy little accidents." Though Ross was best known for his frizzy Afro and calming nature, his long pinkie nail created a stir among viewers. Many wondered if the famed artist had a hidden drug problem.
Bob Ross became a fan favorite on 'The Joy of Painting'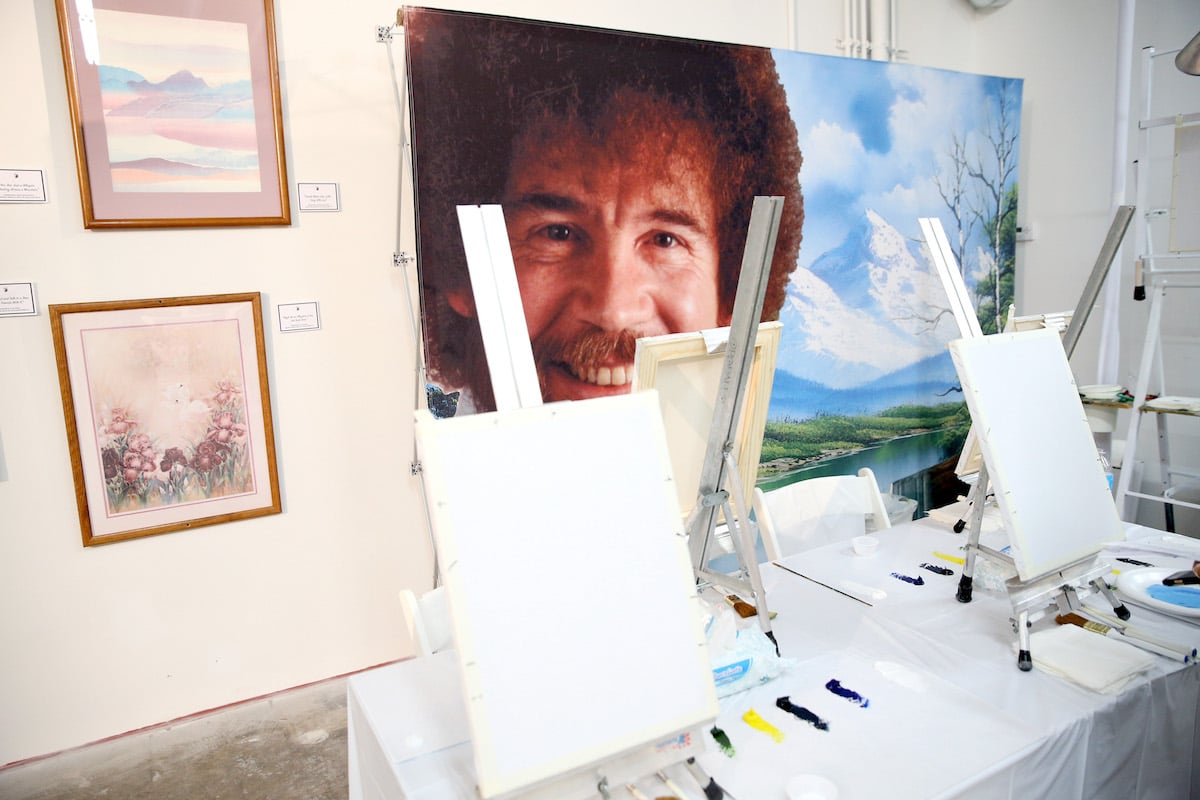 In each half-hour episode of his popular series, The Joy of Painting, Bog Ross taught how to create picturesque landscapes using his trademark wet-on-wet oil-painting technique. Viewers tuned in each week to complete a new work from the comfort of home.
Ross' calm demeanor and friendly tone kept the series going for 31 seasons. The TV artist was worth $1 million when he died in 1995 at 52. Though Ross sold $15 million to $20 million worth of products during his lifetime, "his estate has been fought over bitterly in the last decade," Celebrity Net Worth reports. 
The artist's legacy endures thanks to pop culture references, T-shirts, and seemingly endless streaming of his TV series. And in August 2021, Netflix aired the controversial documentary Bob Ross: Happy Accidents, Betrayal & Greed.
Around that time, viewers pointed out Ross' unusually long pinkie nail.
Was Bob Ross' pinkie nail a sign of cocaine use?
The internet loves rumors, and even an unsuspecting painter on PBS is not immune to gossip.
Viewers of a TikTok video posted by @Kenstet96 immediately began claiming Ross had a "coke nail" or "cocaine nail." According to Urban Dictionary, that's a common term for someone who "has one significantly longer fingernail on one or both hand(s), most often the pinkie nail, which is used for scooping up powder cocaine and snorting it."
Others chimed in, saying Ross used the long pinkie nail to scrape paint from the canvas.
Snopes finally set the record straight in 2021, explaining that neither theory was true.
The fact-checking website contacted Bob Ross Inc. president Joan Kowalski, who explained, "Bob used his pinky fingernail much like artists use what's called a mahl stick. It's a way to apply paint close to the canvas without letting your hand touch the wet surface."
A dark cloud hangs over the artist's legacy
Steve Ross, the only child of the iconic artist, became embroiled in a heated legal battle with the owners of Bob Ross Inc. after his father died. The Netflix documentary Bob Ross: Happy Accidents, Betrayal, and Greed details how the Kowalski family took over control of Ross' estate.
"In no way did I set out to make a film that was a 'gotcha!' film," director Joshua Rofe told The Guardian. "I just wanted to make a film that would represent this individual who is in many ways a mystery and yet completely beloved by so many."
In a public statement from Bob Ross Inc., representatives said they take "strong issue with the inaccurate and heavily slanted portrayal of our company in the Netflix film." The statement claimed, "If not for the efforts of the remaining founders and their dedication to this mission, Bob's artistic and cultural relevance — and his expressed desire to become the world's most beloved painting teacher and friend — would have been lost decades ago with his passing."
RELATED: 'Bob Ross: Happy Accidents, Betrayal, and Greed' Is a Misleading Title and Won't Ruin Your Childhood