The Real Reason James McAvoy Landed His Role in 'Split': 'I Was Very Drunk'
Actor James McAvoy has had a wildly successful career thus far. He made one of his first feature appearances in the horror slasher flick titled The Pool. He has now amassed an impressive filmography and won a BAFTA Award for Rising Star. The Last Kind of Scotland and Atonement earned him two more BAFTA Award nominations. However, the X-Men: First Class trilogy is an example of his big Hollywood blockbuster productions. The actor talked about how he got his iconic role in M. Night Shyamalan's Split.
'Split' includes multiple personalities
The story of Split follows three kidnapped teenage girls. Their captor (McAvoy) is a dangerous man with twenty-three identified personalities. However, The Beast is his twenty-fourth, which the other personalities are even afraid of. The young women are warned about how frightening and powerful The Beast is. He keeps them trapped underground. Now, they must escape before The Beast emerges.
The movie is written and directed by Shyamalan. Anya Taylor-Joy, Haley Lu Richardson, and Jessica Sula star as the three young women who have been kidnapped.
James McAvoy was drunk when he met M. Night Shyamalan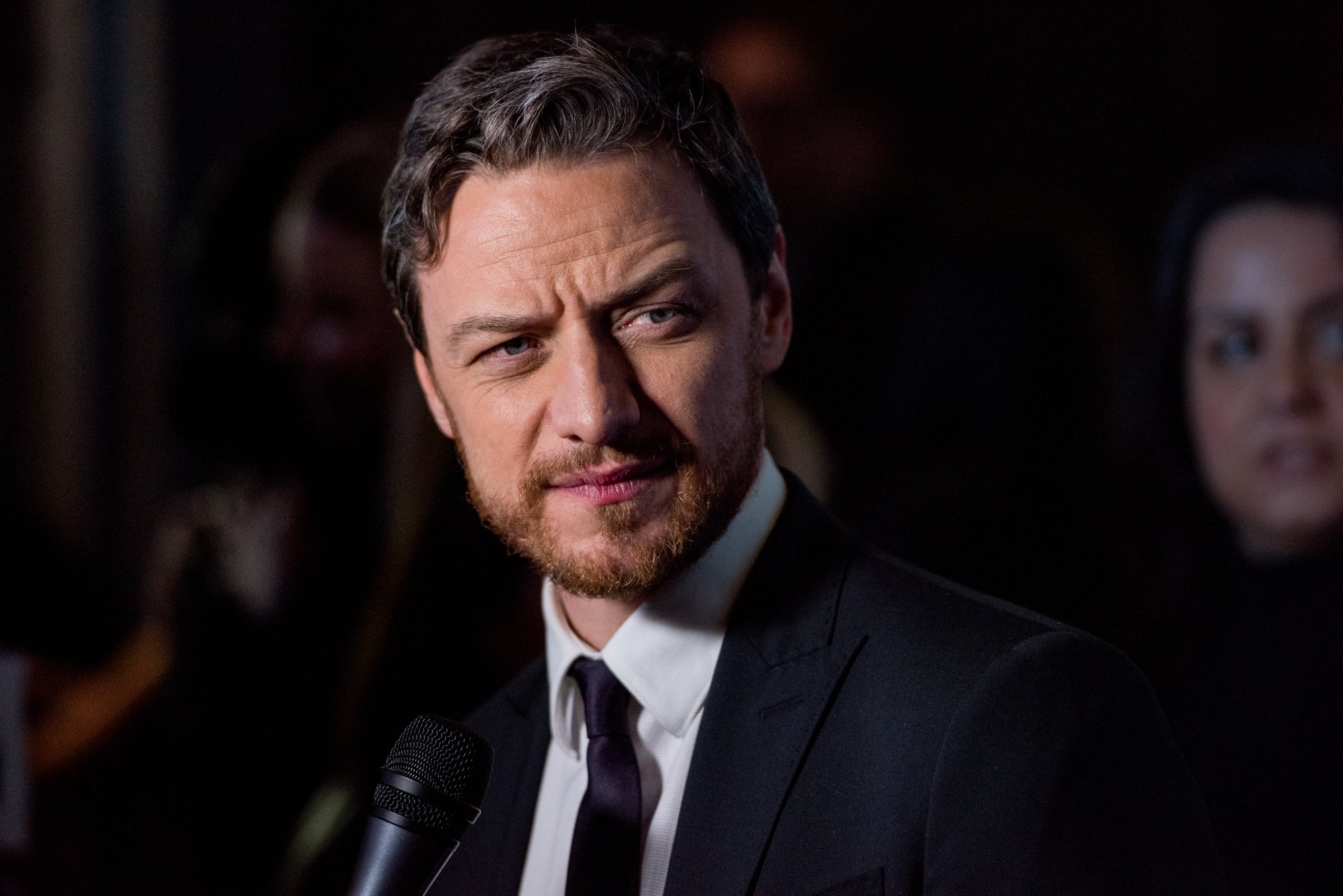 McAvoy talked about his experience getting the Split role during an interview with The Guardian. He met Shyamalan for the first time while drunk at a party. However, it's a humorous encounter that ultimately worked out.
"There was a big party, you couldn't turn around without bumping into somebody off the telly," McAvoy recalled. "My mate Jesse was playing miniature golf in the middle of it. We were getting particularly drunk, and then I saw M. Night Shyamalan. He goes: 'You're James McAvoy!' And I said: 'You're M. Night Shyamalan! What do I call you?' I was very drunk."
Not everyone behaves accordingly under the influence of alcohol. However, it didn't negatively impact him regarding his chances of getting the role. He's fortunate that things ultimately fell into place.
McAvoy continued: "The minute I f***ing set foot in California I get a job that is one of the most interesting roles I've ever played. The moral of the story is: when in California, get really hammered."
'Split' reception and McAvoy's next project
Split received generally positive reviews. Many critics pointed out McAvoy's terrific performance. He switches between the personalities, delivering wildly different characters within the course of one movie. Critics also praised Shyamalan for returning back to form after making a string of negatively reviewed projects.
The movie proved to be rather successful at the box office. It grossed $278.5 million against a reported $9 million budget. Split ultimately led to the 2019 movie Glass, which brings together this cast along with the characters from Shyamalan's Unbreakable.
McAvoy has most recently played Lord Asriel on the television series His Dark Materials. The Hearts of the Down Under and the My Son, simply known as My Son, will be his next project. He plays Edmond Murray, who discovers from his ex-wife that his young son has been kidnapped from a campsite. It premieres on the streaming service Peacock on Sept. 15.
RELATED: 'My Son': James McAvoy Didn't Have a Script for Peacock's Upcoming Kidnapping Thriller