The Real Reason Why Keith Richards Didn't Like Led Zeppelin
In 1969, when his band, The Rolling Stones, was about to head out on an American tour, Keith Richards briefly described his distaste for up-and-coming rock rivals, Led Zeppelin. At the time, he said lead singer Robert Plant "got on his nerves." Are there other reasons Richards didn't like Led Zeppelin? Here's what we know:
Richards' 1969 interview with Rolling Stone magazine revealed his less-than-shining opinion of several contemporary rock bands. In addition to Led Zeppelin, Richards roasted the Beatles, Jethro Tull, and even Bob Dylan's backup combo, The Band. He said Plant was "too acrobatic" despite the fact that he very much admired Led Zeppelin lead guitarist, Jimmy Page.
Keith Richards had no love lost for Led Zeppelin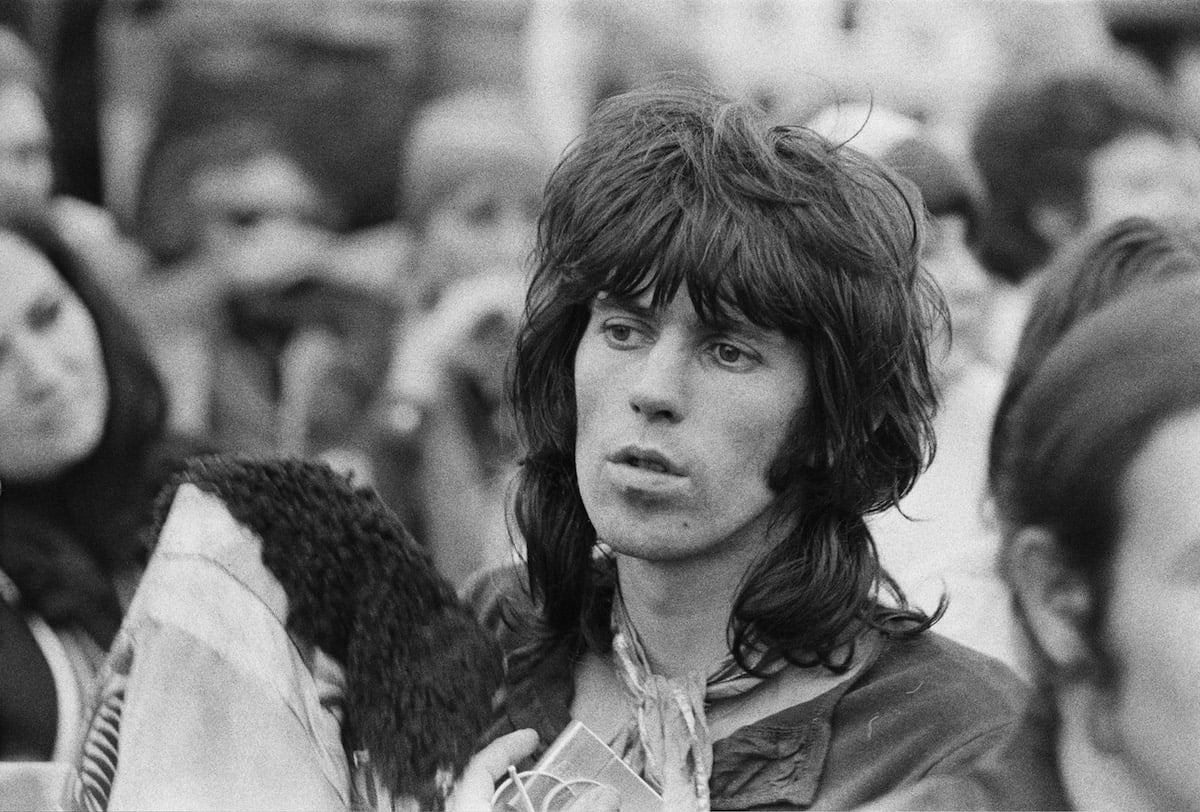 Grunge speculated that Richards' appreciation for Led Zeppelin's lead guitarist was based on their mutual instrument. This might explain why he called Zep drummer John Bonham "heavy-handed" — like an out-of-control semi-truck speeding down the highway. Maybe he really didn't like Bonham. Perhaps he was simply accustomed to playing with the ever-tasteful, always on-time Charlie Watts.
Richards' razor-sharp criticism of Led Zeppelin's drummer was similar to his much-repeated opinion that heavy metal bands Metallica and Black Sabbath should not be taken seriously. He felt their music sounded like a "dull thud" to his ears.
"For most bands, getting the syncopation is beyond them. It's endless thudding away, with no bounce, no lift, no syncopation. Millions are in love with Metallica and Black Sabbath. I just thought they were great jokes."

Keith Richards on heavy metal bands
At the time of Richards' ego-deflating interview, Led Zeppelin had been together as a group for about a year. They'd released a single album, simply titled Led Zeppelin. The eponymous debut album was recorded at Olympic Studio in London. It featured now-classic rock songs, including "Good Times Bad Times," "Dazed and Confused," "Black Mountain Side," and "Communication Breakdown."
Great songs to be sure — and not all of them were blatantly borrowed without credit. Nonetheless, Richards wasn't having it then and had not changed his opinion a whit when he said, "There was something a little hollow" about Led Zeppelin in a 2015 Rolling Stone interview referenced by Rock Celebrities last year.
Keith Richards did appreciate Jimmy Page, however
As noted earlier, Richards had immeasurable respect for Led Zeppelin's lead guitarist. In fact, as far as Richards was concerned, Page was the band. Regarding singer Roger Daltrey, Richards was less than kind. He described him as "in that English mode" with "the fringes, microphones blah blah like you're Rod Stewart's or even Mick Jagger's — they all seem to copy each other a bit," reports Rock Pasta.
To his credit, Richards' criticisms of his peers were strictly musical and not personal, ad hominem attacks. Had that been the case, he may well have excoriated Led Zeppelin for lifting everything from beats to riffs to entire songs without giving credit to the composer.
Songs that Dissertation Experts revealed to be woefully uncredited or downright stolen by Led Zeppelin include "Babe I'm Gonna Leave You," "Dazed and Confused," "Whole Lotta Love," "The Lemon Song," "Bring It on Home," " Since I've Been Loving You," "Bron-Y-Aur Stomp," and "Hats Off to (Roy) Harper."
To be fair, Richards' own rock 'n' roll band did the same thing. They included "Love in Vain" on their 1969 album, Let it Bleed, and did not give credit to composer Robert Johnson.
Richards got along just fine with Page, just not Led Zeppelin
2020 saw the re-release of a long-forgotten collaboration between Richards, the Rolling Stones, and guitarist Page of Led Zeppelin. Recorded in 1974, the "war on drugs remix" digital version of Goat Head's Soup included the track "Scarlet."
According to Far Out, the lively recording was especially surprising in light of Richards' caustic comments about Page's band.
RELATED: Why Did Led Zeppelin Settle the Copyright Lawsuit Over 'Dazed and Confused'?