'The Bachelorette': Reality Steve Predicts Next Lead From Matt James' Season
Find out who Reality Steve predicts will be the new lead of 'The Bachelorette' from Matt James' season of 'The Bachelor.'
While we're only a few episodes into Matt James' season of The Bachelor, people are already speculating on who will be the next lead. Fans have discussed wanting their favorites to be at the forefront of the show. Based on editing and who allegedly doesn't win James' heart, notorious franchise "spoiler" Reality Steve weighed in on who he thinks might be the next lead of The Bachelorette. Read on to see what he predicts.
[Spoiler alert: This article contains predictions for James' season of The Bachelor.]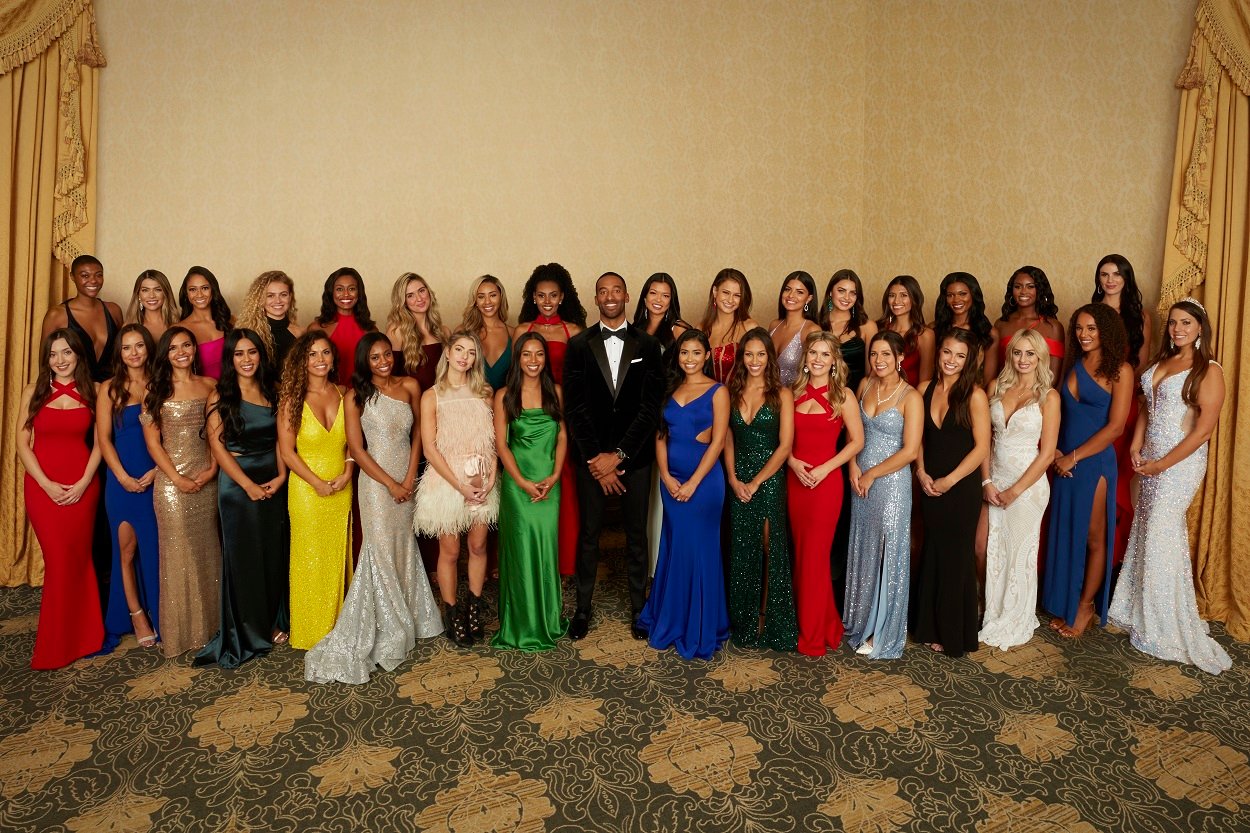 Who is Reality Steve?
Steve Carbone, who's known as Reality Steve, runs a blog in which he posts spoilers and predictions for reality television. He's most prominently known for his Bachelor franchise spoilers. Reality Steve has built a reputation among contestants and fans alike as a snarky, but entertaining, source for information.
He has been "spoiling" the show for several years. Reality Steve is hard at work figuring out what will happen during the remainder of James' season and what will come next.
Who Reality Steve thinks will be the next lead of 'The Bachelorette'
Reality Steve predicted the next lead in a Jan. 27 blog post. He thinks from this season, Bri Springs, Abigail Heringer, and Katie Thurston are frontrunners to be the next bachelorette.
"I gotta believe Bri, Abigail, and Katie are certainly contenders from this season, but I have no idea if [ABC] started talking to them," he wrote on his blog. "Then you can never rule out someone from a past season, whoever that may be. As I hear things I'll let you know."
Reality Steve did say that the show won't follow the same formula it did this season — picking a lead who has never been a contestant before.
"All we do know from [ABC executive] Robert Mills is it will be someone from the franchise," Reality Steve wrote.
He eliminated one frontrunner from the possibility of being the new lead: instant fan-favorite Michelle Young.
"I think we can now rule out Michelle as next 'Bachelorette' because the crew and the lead will be there end of February," he said, citing logistic concerns as a reason she couldn't lead the next season.
"Which means the 'Bachelorette' announcement will no doubt come before they leave," he wrote. "So how can you announce Michelle as the 'Bachelorette' 2-3 weeks before the finale airs? Once you get to the finale and Rachael [Kirkconnell] and Michelle are the final two, you've eliminated all your suspense."
But fans might be relieved to remember that it's not a total impossibility. Nick Viall was announced as The Bachelor lead while his appearance on Bachelor in Paradise was still happening. Furthermore, Rachel Lindsay was announced as the next lead of The Bachelorette while she was still a contender for Viall's heart on his season, too.
What fans think of Reality Steve's 'Bachelorette' predictions
Fans took to Reddit to discuss Reality Steve's latest post and predictions.
One commenter liked the idea of a possible Thurston season or seeing newly-single Becca Kufrin lead the franchise again.
The user wrote: "Would love Katie. Would also love Becca 2.0. I think she's been through a lot and has learned a lot… it seems like a lot of personal growth this past year. Plus she's never been that messy."
Another person also expressed interest in a Thurston season.
"I'd love to see Katie as bachelorette," they wrote. "Let's be honest, there is definitely a decision being made to give her a good edit this season, but she also needs to be given some credit for what she brings to the table. I think she has the potential of elevating the show out of its cookie cutter manufactured tropes."
A different fan is rooting for Heringer to be the next lead — noting she'd be the first person with a disability to carry the franchise.
"I'm really expecting and hoping for Abigail," the user commented. "She would be historic, has the biggest following on Instagram, and makes it to a good enough spot on Matt's season. I would put money down that it's her."
While Reality Steve has no official word yet from a source regarding the next lead, we'll definitely be keeping an eye on the edit and storylines for the remainder of this season to see who is a strong candidate to be the Bachelorette.