The Reason Why Madonna's Relationship with Her Kids Ended
Apart from being one of the world's most iconic singers, Madonna is also a devoted mother. Losing her own mother to breast cancer when she was just five years old, Madonna spends as much time with her children as possible. But in a resurfaced interview, the sometimes controversial singer explains why her relationship with her kids isn't as strong as it once was.
How many kids does Madonna actually have?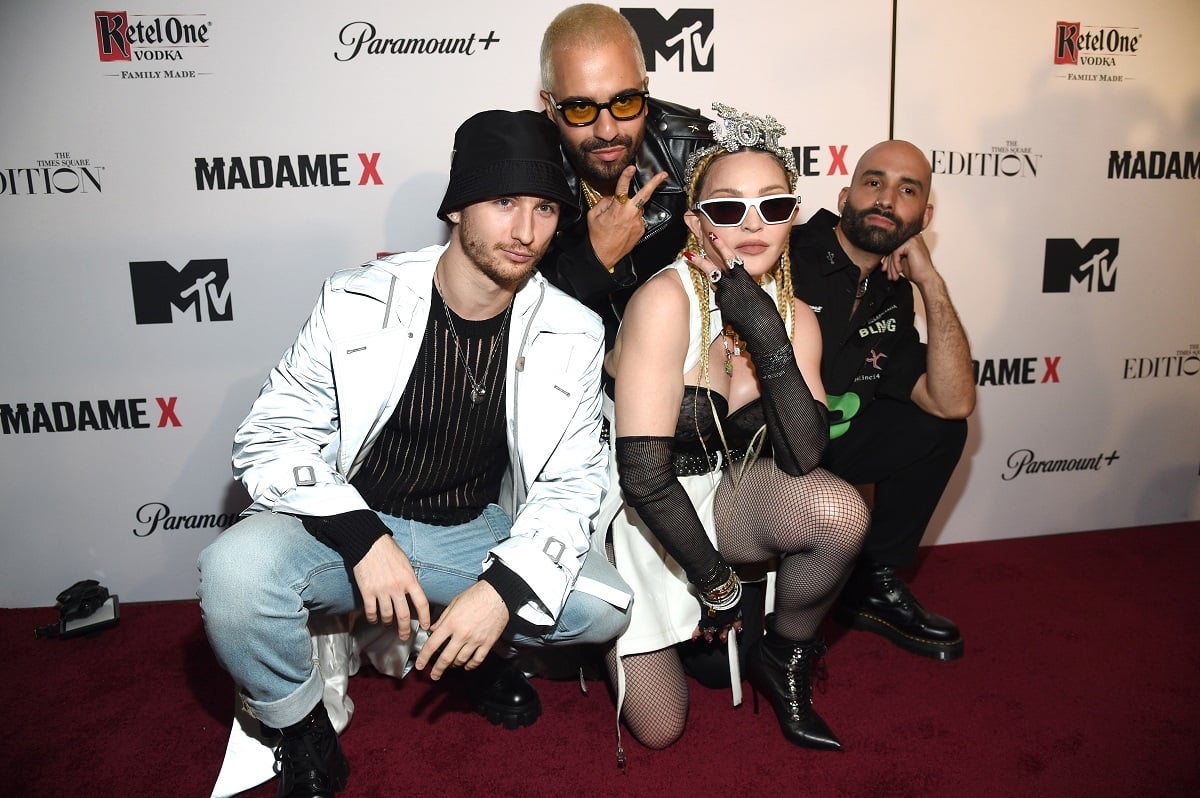 Madonna has six kids. She shares daughter Lourdes Leon with her ex-husband Carlos Leon and shares her son Rocco Ritchie with another ex-husband in acclaimed filmmaker Guy Ritchie. In addition to her two biological children, Madonna has four children she adopted from Malawi on three separate occasions. She welcomed David into her home in 2006. The following year she brought Mercy into her family, and in 2017 she broadened her family by adopting twins Estere and Stella.
Madonna has occasionally experienced backlash for adopting her children. When she first adopted David, for instance, she was vocal about the criticism she received at the time.
"Every newspaper said I kidnapped him," Madonna said in an interview with People Magazine. "In my mind, I was thinking, 'Wait a minute. I'm trying to save somebody's life.'"
The pop-queen also had to go through a rigorous process adopting her other three kids, but she told People, "It's complicated, but it's so worth it."
Why did Madonna's relationship with her kids end?
In a resurfaced interview with Vogue, Madonna explained that giving her children cell phones was what weakened the family's bond.
"It ended my relationship with my children, really," the singer explained. "Not completely, but it became a very, very big part of their lives. They became too inundated with imagery and started to compare themselves to other people, and that's really bad for self-growth."
It got to the point where Madonna wouldn't let her adopted son, David, have a phone. She sees herself the most in her son.
"What he has more than anything is focus and determination," Madonna said about David. "I'm pretty sure he got it from me. He's the one I have the most in common with. I feel like he gets me; he has more of my DNA than any of my children so far."
Meanwhile, she credits social media for dampening the potential of her oldest daughter in Lourdes, who she nicknames Lola.
"I'm green with envy because she's incredible at everything she does," Madonna said about her daughter. "But she doesn't have the same drive, and again, I feel social media plagues her and makes her feel like, 'People are going to give me things because I'm her daughter.'"
Where are her kids now?
The family appears to still be healthy and going strong. Madonna's oldest child, Lola, is now a model who's made it on the cover of Vogue. According to Popcrush, Rocco Ritchie, who currently lives with his father, just turned 21.
David and Mercy have inherited the family's propensity for music, especially Mercy who is a talented and skilled pianist.