Reba McEntire and Rex Linn Bonded Over Faith: 'I've Waited 66 Years for a Man to Pray With'
After Reba McEntire's divorce, she wasn't sure what to expect from relationships. But when she reconnected with Young Sheldon actor Rex Linn, they formed a bond she said she waited her whole life for.
How many times has McEntire been married and divorced? And how did shared faith bring her closer to Linn after decades of friendship?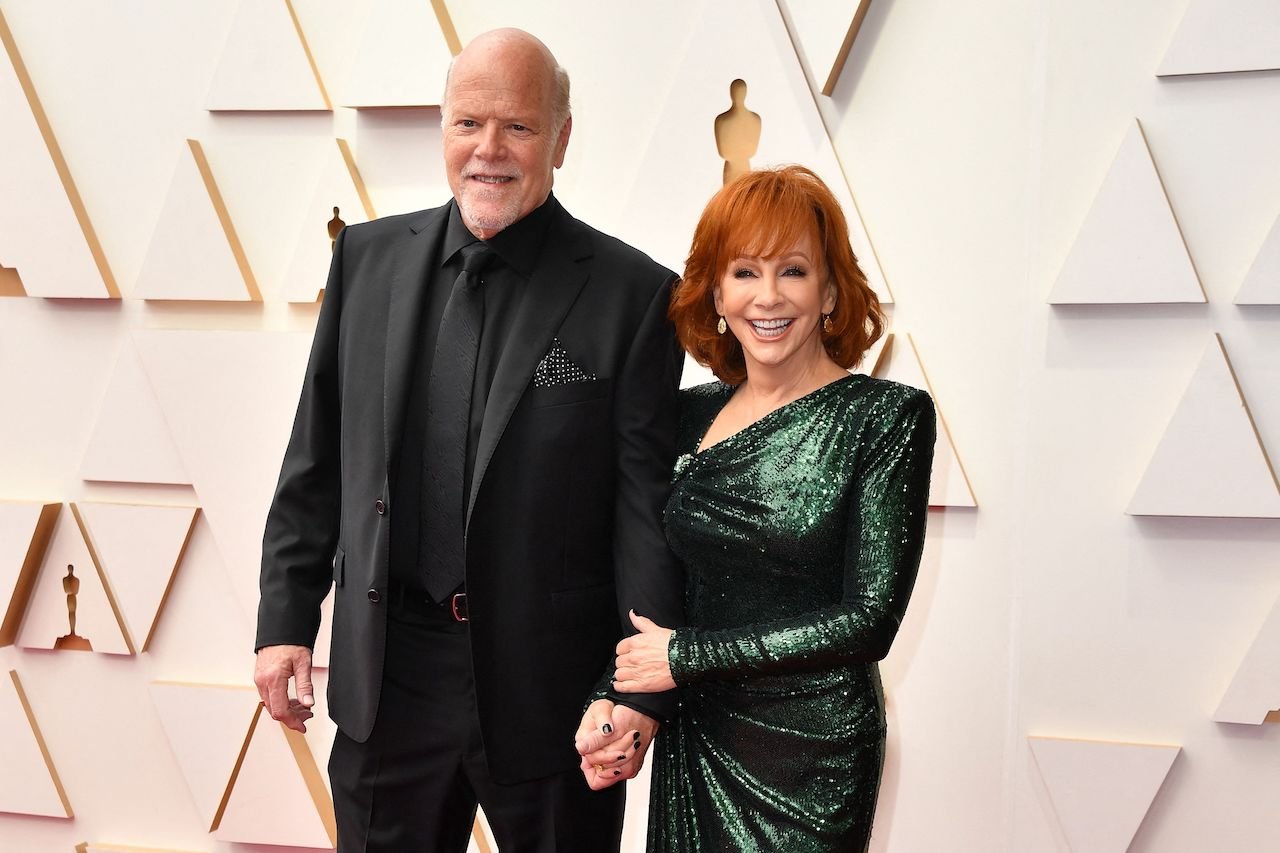 Reba McEntire's marriage history
McEntire has confessed she's not the type who likes to be alone, which is evident from a glance at her romantic history. She married for the first time when she was 21. Her first husband, Charlie Battles, was a champion steer roper with two kids.
She hadn't been discovered for her singing talents, and they started dating when she was in college. He initially provided security, as she shared in her autobiography, Reba: My Story. But his protectiveness turned into possessiveness, especially as her career took off. She eventually wanted out, and she filed for divorce.
Next, McEntire married her manager Narvel Blackstock. She wrote that she might not have wanted to wed again if she hadn't developed the desire to have a child of her own. They had one son in 1990, race car driver Shelby Blackstock. He joined three kids from his father's first marriage.
According to McEntire, divorce from Blackstock was difficult and wasn't her idea. But she knew he wasn't happy and decided it would be best for her to move on after 26 years. After her second divorce in 2015, she dated Skeeter Lasuzzo before reconnecting with Linn in 2020.
Reba McEntire and Rex Linn's shared faith brought them closer
McEntire visited The Faith Between Sisters podcast along with her sisters, Susie McEntire-Eaton and Alice Foran. And they spoke about how their faith has helped them. They all agreed, "God gives us what we need."
That includes Linn for McEntire. She explained how she felt lost at first when she started signing the checks after her second divorce. So, she put her life in God's hands, which she believes led her to Linn.
McEntire said, "I've waited 66 years for a man to pray with and … share a faith and love of the lord."
She further explained she'd hoped for a partner to "be compassionate and have a compassionate heart" and added, "That's very special.
Faith wasn't the only thing that brought Reba McEntire and Rex Linn closer to each other
Before they started dating, McEntire and Linn had been acquainted for decades after working together with Kenny Rogers. They reconnected just before pandemic lockdowns forced them to stay in separate states.
But they talked daily over coffee, and Linn sent McEntire food from around the country to try and connect with her. Since he couldn't take her out on dates, it was a way of learning a bit more about what she liked. And the couple is still going strong.
RELATED: Narvel Blackstock Had an Office Job Before Joining Reba McEntire's Band