'Rebecca' Movie Review: Lily James Measures up To the Past
Rebecca is juicy material for actors. The first adaptation of Daphne Du Maurier's novel gave Laurence Olivier and Joan Fontaine those juicy roles. The 2020 Netflix original movie gives those roles to Armie Hammer and Lily James. 
'Rebecca' begins in paradise 
The future Mrs. de Winter (James) is working for Mrs. Van Hopper (Ann Dowd) in Montecarlo. Van Hopper is trying to hobnob with Maxim de Winter (Hammer), but he's more interested in her assistant. The romance is magical, like when you meet someone on vacation, away from your real life troubles. Maxim takes her for new adventures every day.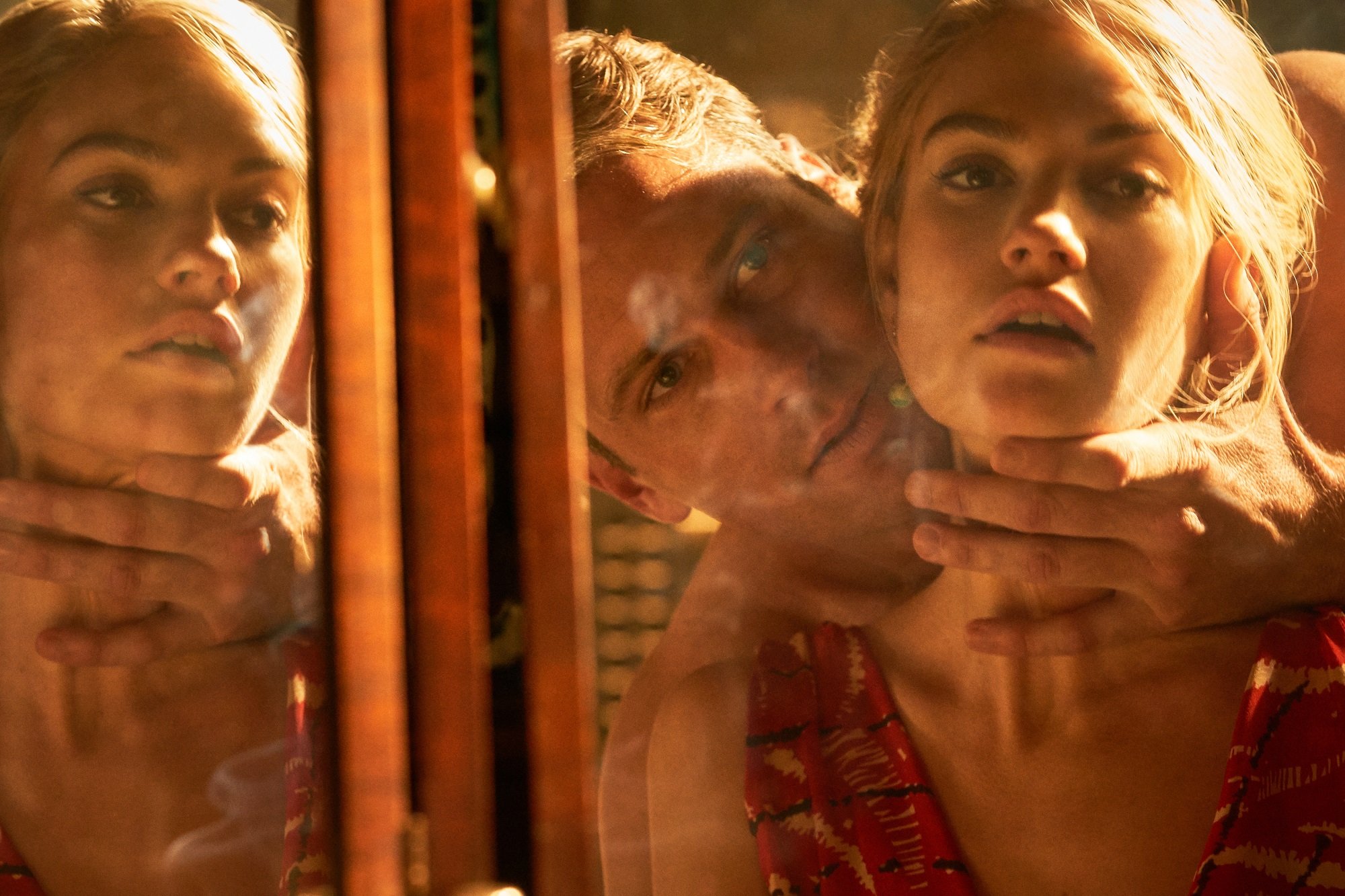 Rather than lose her to Van Hopper's travels, Maxim makes her Mrs. de Winter and brings her back to his estate Manderlay, where he used to live with his late wife Rebecca. Although Manderlay is lavish and Maxim can provide for her, the new Mrs. de Winter finds living there is hardly paradise. 
'Rebecca' is a marriage story 
At first, Mrs. de Winter worries she'll never live up to Rebecca. Mrs. Danvers (Kristen Scott Thomas) makes sure to passive-aggressively let her know that. That's less of a problem than the fact that Maxim becomes distant once they return to Manderlay. Not that he's still in love with Rebecca but doesn't seem to love new wife anymore.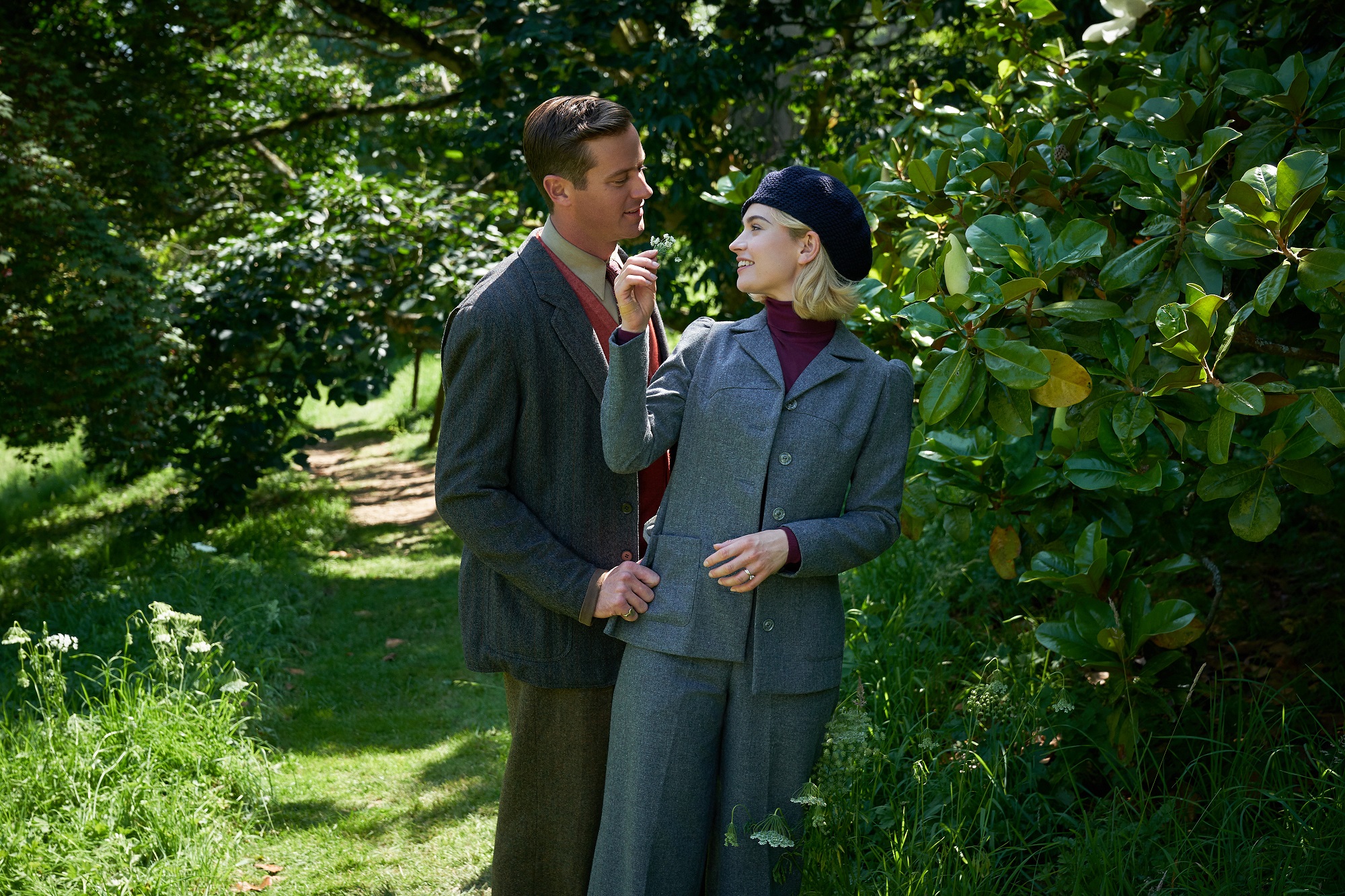 Rebecca is mostly about the difficulty of any marriage. It's not the exotic vacation 24/7. Granted, it's not Manderlay for most people either. That's a whole lot of staff and procedure for Mrs. de Winter to acclimate to. 
It's noteworthy that neither version of Rebecca ever gives Mrs. de Winter a first name. She's not just lesser than Rebecca, she's defined entirely by her relation to Maxim. It would have been nice if she did reveal and claim her name at the end, but it still works in the faithful sense of navigating these relationships. 
Armie Hammer creeps Lily James out
There is a bit more than newlywed adjustments. Maxim sleepwalks around Manderlay. Mrs. de Winter occasionally has a few vivid nightmares about Manderlay and Rebecca. That's not helped by the fact that Mrs. Danvers sets her up to fail, and there are other traumatic family encounters that cannot be helped.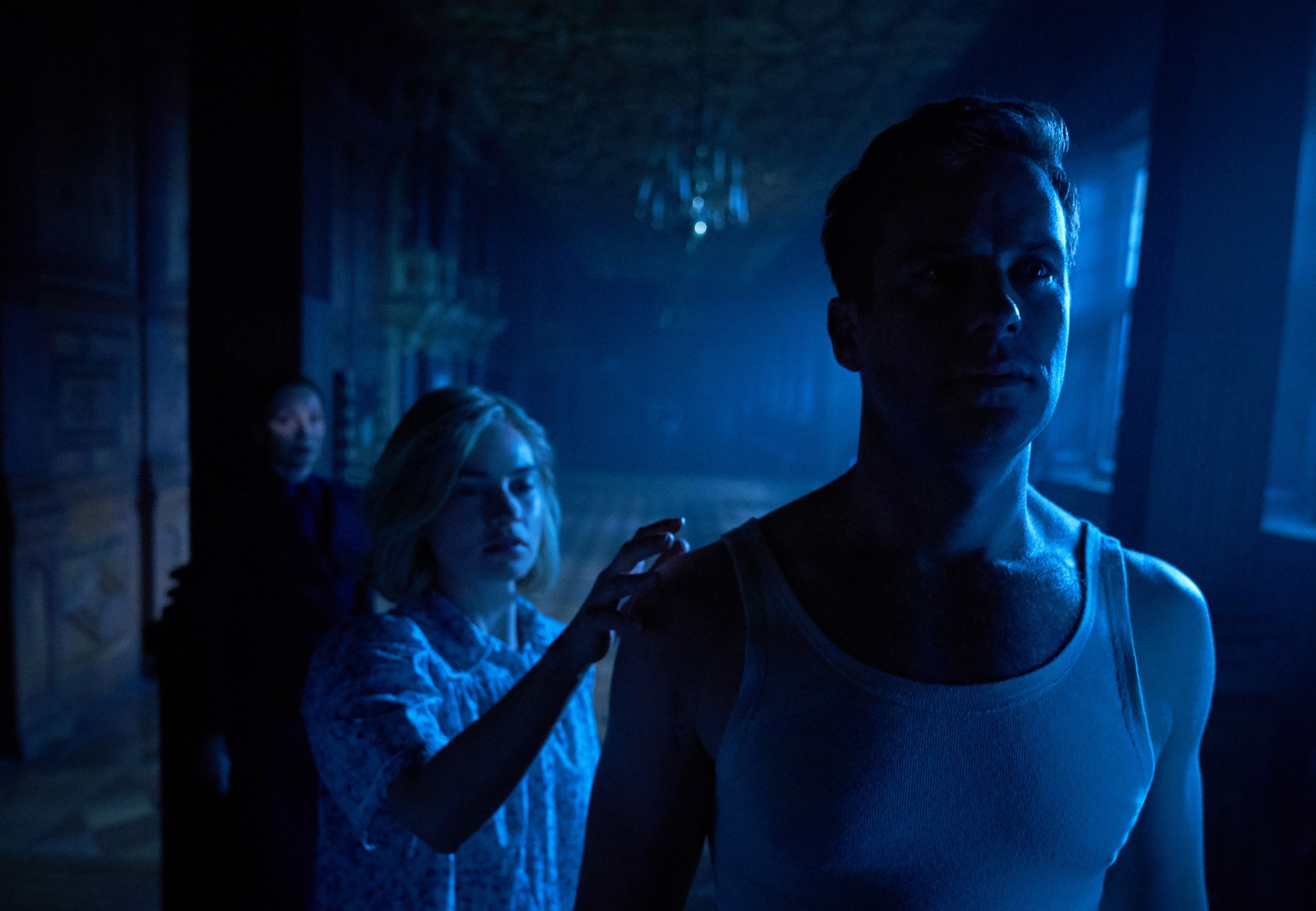 Maxim's grandmother doesn't remember that Rebecca died, and any family dealing with Alzheimer's or dementia can tell you how difficult it is to keep reminding a loved one about tragic events. The location of Manderlay is appropriately moody and gives plenty of opportunities for framing the leads in heavy shadow.
James and Hammer have chemistry when it's good, and intense friction when it's not. Rebecca successfully makes the viewer feel like a stranger, like Mrs. de Winter feels, and uncovers the mystery of Rebecca de Winter judiciously.