All the Records BTS Broke With 'Dynamite' in the First 24 Hours
BTS released their new single "Dynamite" on Aug. 21. While "Dynamite" has only been out for a few days, the Korean band has already broken numerous records with it. BTS broke a great deal of those records within the first 24 hours of the song's release.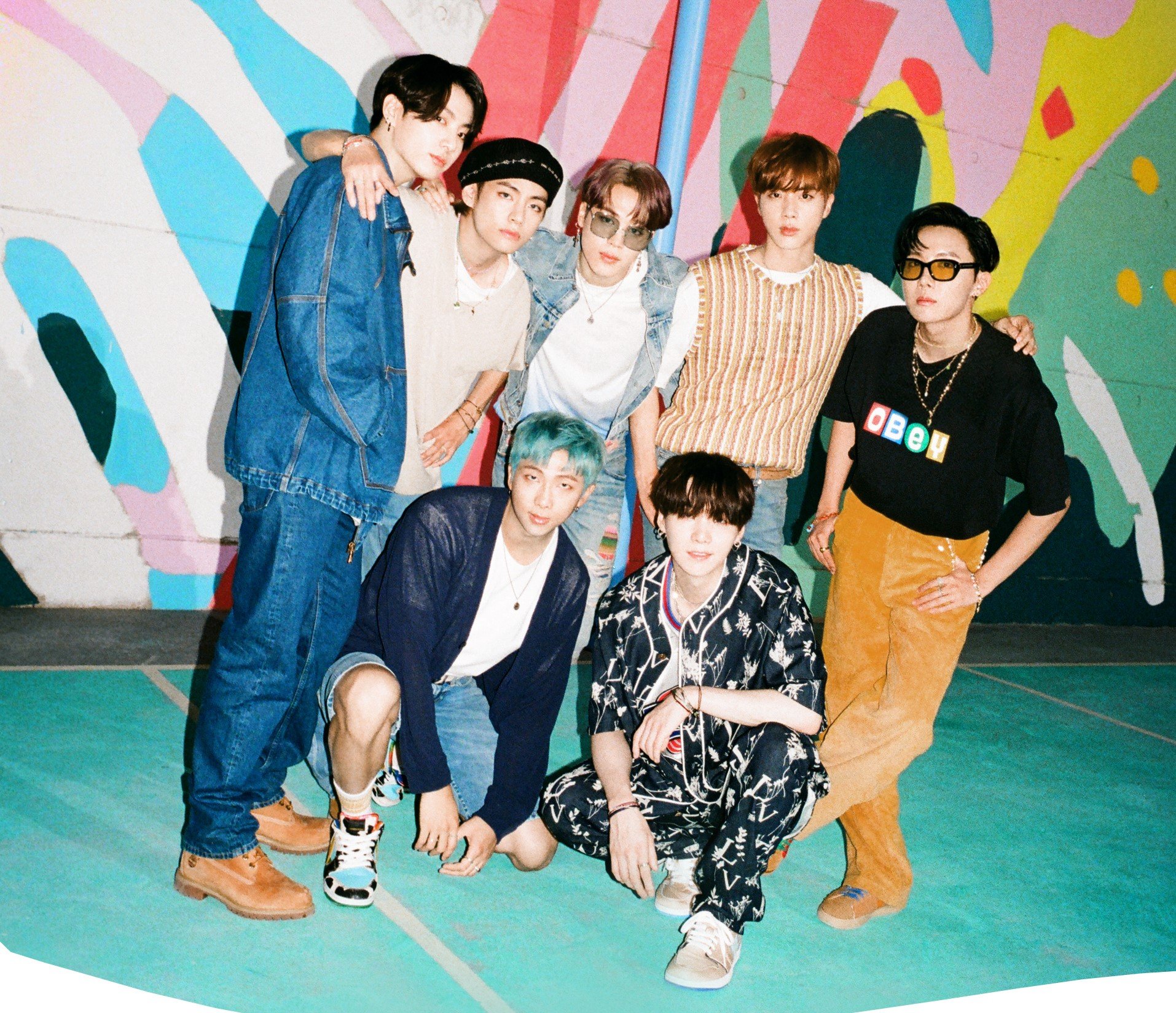 BTS broke YouTube records with 'Dynamite'
According to Forbes, YouTube's live counter showed the music video had "a live view count between 3 and 4 million" at its premiere, giving BTS the biggest YouTube premiere of all time.
When the video premiered, ARMY set a goal of achieving 100 million views in a day. This goal was created to secure the record of the most-viewed video within its first 24 hours on YouTube and to thank BTS for their hard work with "Dynamite." Within an hour and 14 minutes, the "Dynamite" music video surpassed 20 million views.
On YouTube, it appeared the music video achieved 98.3 million views in its first 24 hours, an extraordinary number that still beat Blackpink's record of 86.3 million views with their song "How You Like That." However, it was confirmed by Big Hit Entertainment and YouTube that BTS actually achieved 101.1 million views with "Dynamite" in its first 24 hours.
The band broke a Spotify record
YouTube is not the only place BTS smashed a record with "Dynamite." The song also set a new record on Spotify. On Aug. 21, "Dynamite" debuted at No. 1 on Spotify's daily Global Top 50 chart.
The song achieved 7,778,950 streams within a day, and beat Taylor Swift's previous record of 7.742 million streams with "Cardigan." Now, BTS holds the title for the biggest Spotify debut of 2020.
"Dynamite" is the first and only song by a Korean artist to ever debut at the top position on the chart. It is also BTS's first time reaching No. 1 on Spotify's Global Top 50.
RELATED: BTS Will Perform 'Dynamite' at the 2020 MTV VMAs
BTS set multiple iTunes records with 'Dynamite'
ARMY is perhaps the most well-organized fan base in the world. Fans constantly chart BTS's songs, organize fundraisers through social media, and more. BTS's domination of iTunes charts is a great example of BTS's growth and ARMY's organization.
Before "Dynamite" was even released, BTS became the artist with the most iTunes No. 1s in history after their song "Black Swan" beat Adele's record of 102 iTunes No. 1s. BTS's songs "Moon," "My Time," and "Your Eyes Tell" also achieved over 100 No. 1s on iTunes.
"Moon" and "Your Eyes Tell" surpassed "Black Swan" with over 105 No. 1s. V's solo song "Sweet Night" from the Itaewon Class OST went on to become the song with the most iTunes No. 1s in history with 116 No. 1s.
RELATED: BTS Lights up the World With Their New Single 'Dynamite'
"Dynamite" achieved 100 No. 1s on iTunes within 8 hours, making BTS the fastest artist to ever reach 100 iTunes No. 1s. With "My Time," "Black Swan," "Moon," "Your Eyes Tell," and "Dynamite," the group is now the only artist to ever have five songs achieve 100 No. 1s on iTunes.
'Dynamite' has cemented BTS in history
For anyone paying attention to BTS's talent and ARMY's passion, BTS achieving these history-making accomplishments should come as no surprise. In the weeks leading up to the song's release, BTS told fans that while releasing a song in English was a new challenge for them, they wanted to bring joy to ARMY.
A few hours before "Dynamite" dropped, Big Hit Entertainment sent out a press release saying, "Though they had not initially planned to release a digital single, the seven members' eagerness to be with their beloved fans as soon as they could won the day. The band is excited to be able to share the single's fervent cheers and encouragement with the listeners around the world."
Based on what BTS accomplished within the first 24 hours of releasing "Dynamite," it is clear the song delivered the positivity fans needed amid the coronavirus (COVID-19) pandemic. With an album set to be released later this year, "Dynamite" foreshadows that the sky is the limit for Jin, Suga, J-Hope, RM, Jimin, V, and Jungkook.