'Red Table Talk': Will Smith Explains The 1 Big Mistake He Made With Daughter Willow
As Father's Day tributes take place around the country, Jada Pinkett Smith and hubby Will Smith seated up on Red Table Talk to talk about parenting, family, and growth.
The Facebook Watch series has a knack for getting down to brass tacks with its guests, and this time, Will Smith dug deep to talk about who he is as a father.
He and Pinkett Smith spoke about his upbringing and his relationships with their three children, but daughter Willow taught him a few lessons about himself and one thing he needed to unlearn.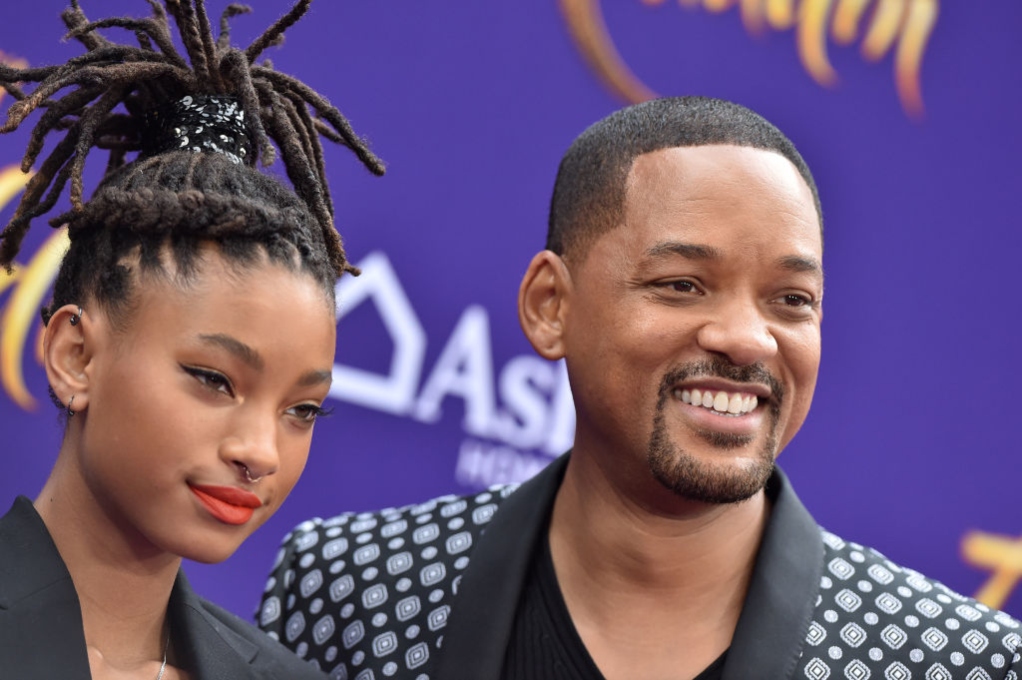 Smith talks about all 3 of his kids
Part sentimental, part therapeutic, this session of Red Table Talk sparked a certain level of candor and vulnerability in Smith. He explained that his father, Willard Smith Sr., was the type of dad who parented by teaching and because of his military background, had a "complete the mission" attitude.
Even if it came with suffering, it was part of them growing up. Smith shared this was imparted to him and his siblings, and it both helped and hurt him.
When his firstborn, Trey, came along, Smith expressed that he was a young, scared dad and had to learn how to be a father. As his son grew up, he was using the same values/methods that his father did with him.
When he and second wife Jada welcomed Jaden, he said was a lightened up with it a bit. But the "get-it-done" for the sake of contributing mentality was still there. And then Willow taught him something he wasn't expecting.
Will Smith gets real about his mistake with Willow
Pinkett Smith said Willow was nine years old and riding the wave of her newfound music career. "Whip My Hair" led to a tour, but in the middle of it, she decided she was over it.
Smith recalled how Willow committed to a 30-day set of dates, and after a few shows, she told him she was ready to go home. They were in Dublin, Ireland, and he impressed upon her that she had to complete the job.
"She kept asking; she was like 'But Daddy, it doesn't matter how I feel?' And I was like 'Yes, baby it does matter how you feel, but you have to finish what you started." Willow insisted she was finished.
Smith got the message after Willow shaved her head, and he took it as a form of protest. He was devastated at the time, but reflecting on it now, said he realized where he went wrong.
"I saw how much I was making and forcing and pushing the things that I wanted. And in that moment, I just saw it was starting to hurt her. My desire for her was overriding her desire for her, and I had a real epiphany on that and how bad a person will hate you if you keep forcing your wishes onto their life."
From there, Smith learned to be more considerate of his children's feelings, especially when it came to work projects.
Willow Smith has spoken about her struggles with fame
The youngest of the Smith brood also spoke about the mental health challenges she faced at the height of "Whip My Hair" and her popularity. It broke her.
On a different episode of Red Table Talk, Willow detailed how the tension between her and her father led to complicated feelings about being a star. She didn't want to work, but she didn't want to disappoint anyone. She felt guilty.
"I feel like I lost my sanity at one point," she said, and on the show, revealed she wound up harming herself. Her parents didn't even know about it. She and her father talked about it, but therapy and other techniques are helping her to heal from that period in her life.