Ree Drummond's Cat Has a Terrifying Winter Habit
The Pioneer Woman star Ree Drummond talks a lot about her dogs, but she also has barn cats. Drummond shared an Instagram video of one of her barn cats. The clip showed the cat engaged in a habit the Food Network star says happens all the time in the winter. Here's the terrifying habit her cat has.
Ree Drummond's pets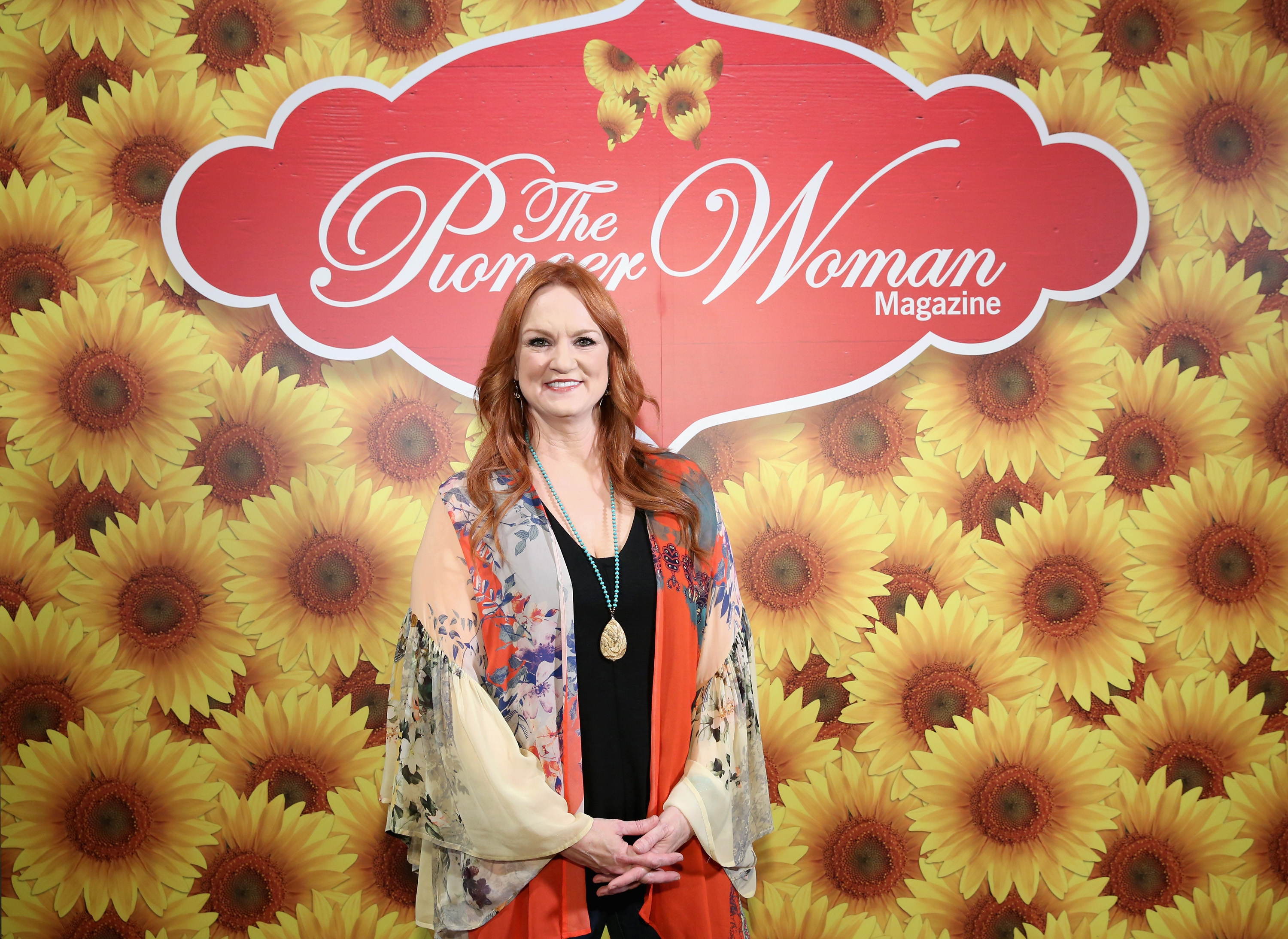 As of this writing, Drummond has seven dogs. She has Labrador retrievers named Duke and Lucy. She also has a German shepherd named Presley, and four basset hounds named Walter, Henry, Fred, and Rusty. Drummond used to have a basset hound named Charlie, but he died in 2017. Drummond named her ice cream shop named after him. She also released a children's book series featuring him.
Drummond sometimes mentions her two barn cats named Kitten Kitten and Kitty Kitty. Kitten Kitten likes to cuddle with Duke and hang out with the rest of the dogs. In an issue of The Pioneer Woman magazine, a reader asked Drummond if she still has her cats and if they get along with the dogs. Drummond says she does and that the cats get along well with the dogs.
"We have two barn cats, but we only see one of them on a regular basis," wrote Drummond. "The one that we do see gets along great with the dogs. He cuddles with Duke, especially when it's cool outside—it's funny. They're unlikely bedfellows. We call him Kitten Kitten."
Ree Drummond's cat has a scary habit
Drummond posted an Instagram video of her barn cat doing something scary this winter. In the video, the cat is running across the pond, which was frozen over. Some of her fans said the clip was a nail biter to watch because they were afraid the cat might fall through the ice. Drummond was concerned at first, but she said she realized this cat is tough and can get out of any situation.
"Our combination barn/porch/roof cat does this often in the cold winter months," says Drummond. "I used to try to intervene and call out to him, but it just drove him farther out to the center of the pond and that was a really stressful situation (for me, not for him). This cat has gotten himself out of countless sticky situations for ten years, and has successfully evaded coyotes, eagles, hawks, and rattlesnakes, so I have ultimately determined that this is one feline that's gonna be just fine."
Ree Drummond admits she once snuck a cat on an airplane
Drummond confessed she once snuck a cat onto an airplane. She said she had a dream that she snuck a cat onto a plane, but then she revealed this also happened to her in real life.
"I dreamed last night that I sneaked a cat onto a plane," wrote Drummond on Instagram. "This came from a real experience: I actually did this in ninth grade. My mom was really mad. True story. Maybe I'll share the cat/plane story in detail sometime. Maybe not. His name was Tiger. He thought it was fun!"
RELATED: Ree Drummond Explains What It Means to Be a Pioneer Woman
Follow Sheiresa Ngo on Twitter.