Ree Drummond, Ina Garten, and Rachael Ray: Which Food Network Star Has the Highest Net Worth?
Culinary icons Ree Drummond (aka Pioneer Woman), Ina Garten of Barefoot Contessa, and Rachael Ray are big draws on Food Network. With their own individual flair and style of cooking, the television personalities have catapulted their talents into lifestyle brands.
With each chef considered a massive success in the industry, it's a tough call on guessing who has the biggest profit from their careers.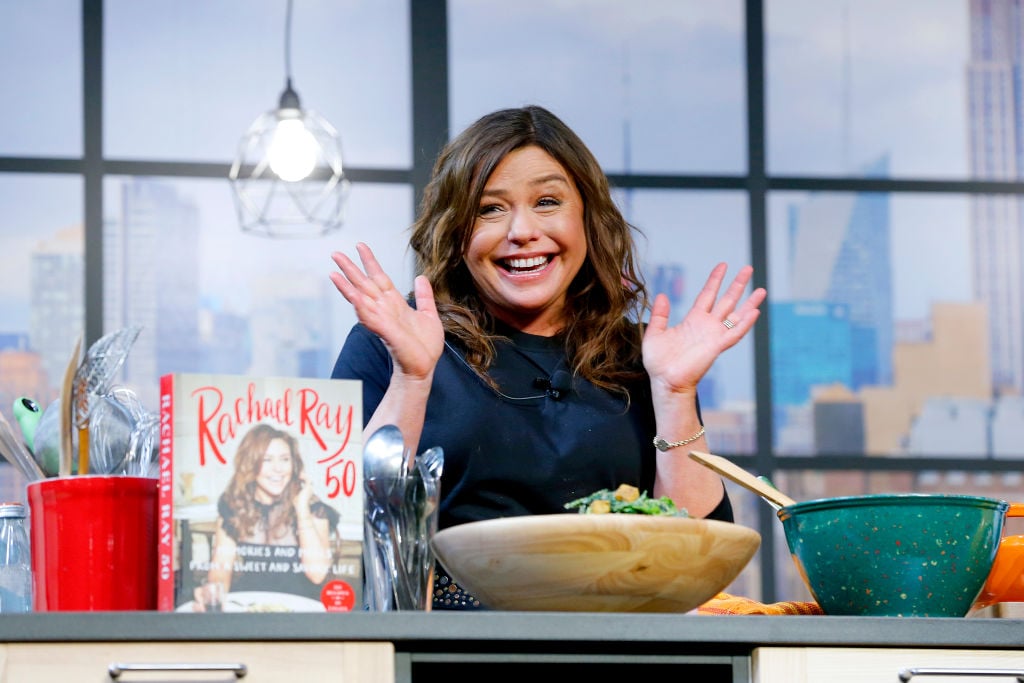 Ree Drummond
Best known as the Pioneer Woman, Drummond launched her show of the same name on Food Network in 2011. Drawing a huge fan base including her following from her award-winning blog she began in 2006, the chef's star continued to rise and soon made her a household name.
Drummond's revenue streams now include a Walmart home collection comprised of items such as cookware, furniture, and bedding. Also boasting a food line at Walmart, dishes include comfort food mainstays like fried chicken and mac and cheese, all for a budget-friendly price. "For those times you're rushed or just don't have time to prep and cook food from scratch…this is the next best thing!" Drummond said, according to FoodNetwork.com.
Also the author of several books and publishing her signature magazine, Drummond owns several restaurants and an eight-room "cowboy luxury" hotel in her home town of Pawhuska, Oklahoma.
Celebrity Net Worth lists Drummond's 2020 total at $50 million.
Ina Garten
Though she's renowned as Food Network's Barefoot Contessa host, Garten originally started her professional life in politics. FoodNetwork.com reports that the culinary queen was working at the White House in 1978 on nuclear energy policy before heading to Long Island to open a specialty food store.
After creating a successful food emporium, Garten moved on again and launched Barefoot Contessa on Food Network. Also authoring several books and creating her own line of pantry products, the popular chef has even become pals with A-list celebs like Jennifer Garner and Taylor Swift.
Even with all her fame and notoriety, Garten keeps her meals simple. "When I did fancy things in the store, nobody really bought them," she revealed. "I'm inspired by specialty food-store recipes as opposed to restaurants."
Garten's net worth is reported at $50 million.
Rachael Ray
With her own talk show, Food Network programs, namesake magazine, and friendship/business partnership with media mogul Oprah Winfrey, Ray has created an impressive business empire. Her syndicated talk show Rachael Ray is produced by Winfrey's production company, Harpo, where the talk show icon has been singing Ray's praises for years.
Other facets of the culinary queen's lifestyle brand include a fashion line, cookware, and even healthy food for pets. And let's not forget her many bestselling cookbooks! With her name embossed on a myriad of everyday products, Ray's success can be attributed to her strong worth ethic as well as her down-to-earth persona.
"I grew up in industrial kitchens. My mom was one of ten kids. Our family was always in the kitchen," she told CBS News, saying she has no need for fancy titles. "I'm a cook, not a chef."
Ray's net worth for 2020 tops the list, coming in at $100 million.