Ree Drummond Says Her Sheet Pan Teriyaki Chicken Is One Supper 'I Never, Ever Get Tired Of'
Get dinner on the table in a snap with Food Network star Ree Drummond's Teriyaki Chicken Sheet Pan Supper!
Dinner with the least amount of work is possible with Food Network star Ree Drummond's sheet pan dinner featuring flavorful and satisfying teriyaki chicken.
It's a dependable meal that you'll turn to again and again on busy weeknights.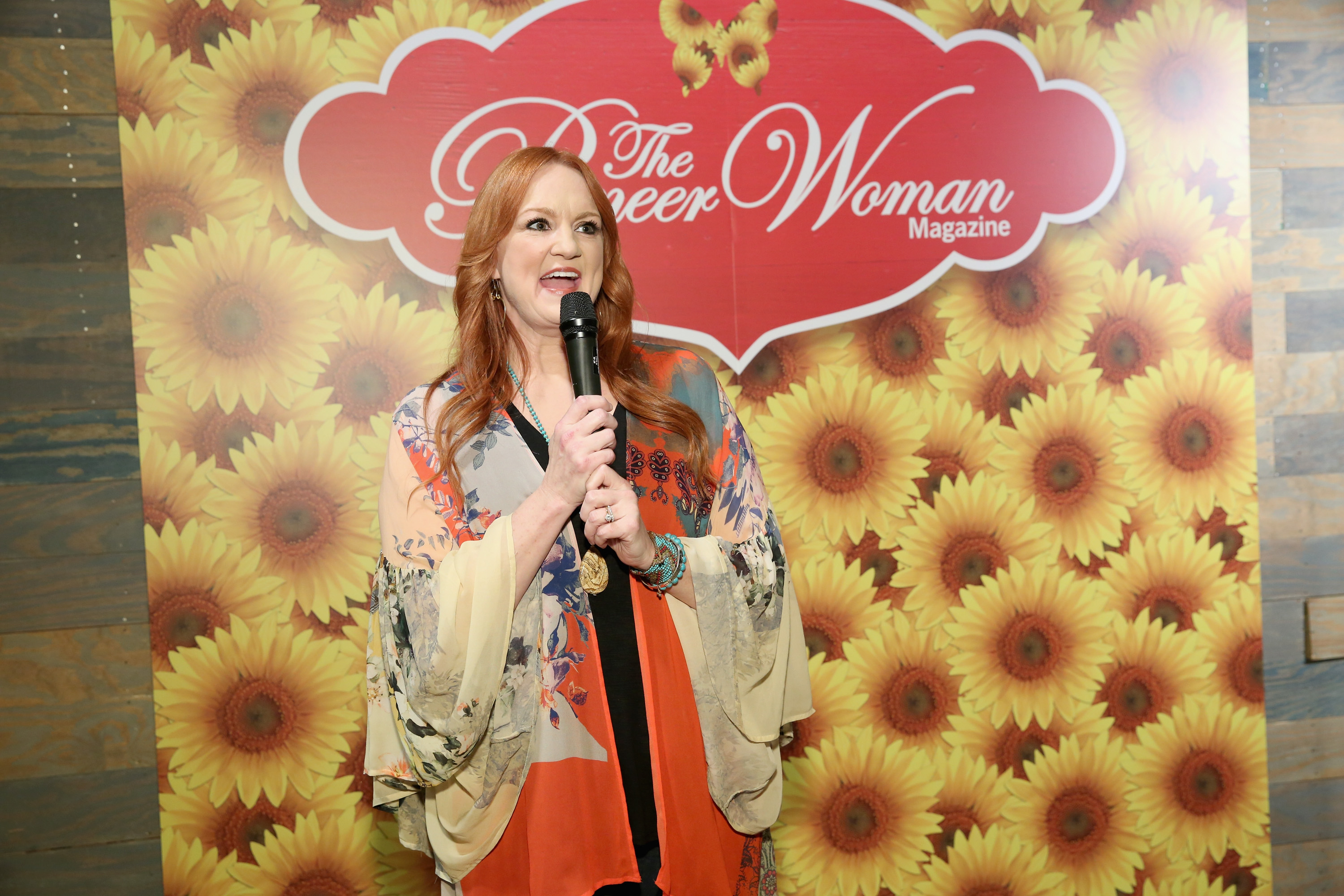 Drummond's teriyaki chicken dish is 'an incredibly easy supper'
"Once I discovered that you could throw everything on a sheet pan and cook the whole meal together, I was hooked for life," she told Food Network.
And in her cookbook The Pioneer Woman Cooks―Super Easy!: 120 Shortcut Recipes for Dinners, Desserts, and More, the culinary personality praises the kitchen tool as the busy home cook's weeknight helper.
"Sticky chicken thighs and colorful veggies headline this incredibly easy sheet pan supper that I never, ever get tired of," she said.
And to save even more time, Drummond says there's no shame in "using bottled teriyaki sauce" because it "eliminates mixing a sauce from scratch, and the charred, caramelized edges send the flavor of this meal into the stratosphere!"
The best part is it only takes about half an hour to cook. Drummond's recipe calls for boneless, skinless chicken thighs, but you can certainly use bone-in chicken thighs; just add a little more cooking time.
Her sheet pan recipe is effortless weeknight fare
Drummond's recipe is packed with everything you need for a complete meal, including asparagus, green onions, broccoli, tricolor mini peppers, red onion, teriyaki sauce, the chicken thighs, lime zest, and for garnish, sesame seeds and cilantro leaves.
Place all of the veggies on a foil-lined sheet pan, drizzling teriyaki sauce on the vegetables and stirring gently to make sure all of the veggies are coated in the sauce. Pour more teriyaki sauce into two separate bowls, one for brushing on the chicken in its raw state and one for when the chicken has cooked.
Now, Drummond says to place the chicken thighs on the veggies, brushing sauce on the thighs. Bake for 15 minutes on 400 degrees F. (Depending on the size and thickness of the thighs, cooking time may be longer.) While it cooks, she recommends washing the brush as you'll be using it again, this time on cooked chicken instead of raw.
Brush the chicken with the fresh sauce after it's cooked for the 15 minutes. Turn on the broiler and broil the chicken and vegetables for about 4 minutes, being careful "to make sure it doesn't burn."
Sprinkle the lime zest over the entire sheet pan's contents, add the chopped cilantro leaves and sesame seeds and it's ready to serve.
Get the complete recipe in Ree Drummond's cookbook, The Pioneer Woman Cooks―Super Easy!: 120 Shortcut Recipes for Dinners, Desserts, and More.
Drummond recommends variations and add-ons for her sheet pan feast
The Oklahoma-based chef added in her book that the teriyaki sauce can be jazzed up with "minced garlic and hot chile oil to bump up the flavor and heat."
Not a fan of chicken thighs? Drummond says you can make this recipe with chicken drumsticks instead if you prefer.
Lastly, if you're wanting to make this "a heartier meal," serve this meal over pasta or rice.