Ree Drummond Once Shared Why She Wanted Reese Witherspoon to Play Her in a 'The Pioneer Woman' Biopic
Reese Witherspoon has appeared in several biopics throughout her career. In 2006, she won an Academy Award for playing June Carter Cash in Walk the Line. Many years later, the actor starred in Wild, a biopic about author Cheryl Strayed. In 2010, Witherspoon received an offer to play Ree Drummond from The Pioneer Woman. Before the movie became an option, Drummond explained why Witherspoon was the perfect person to tell her story.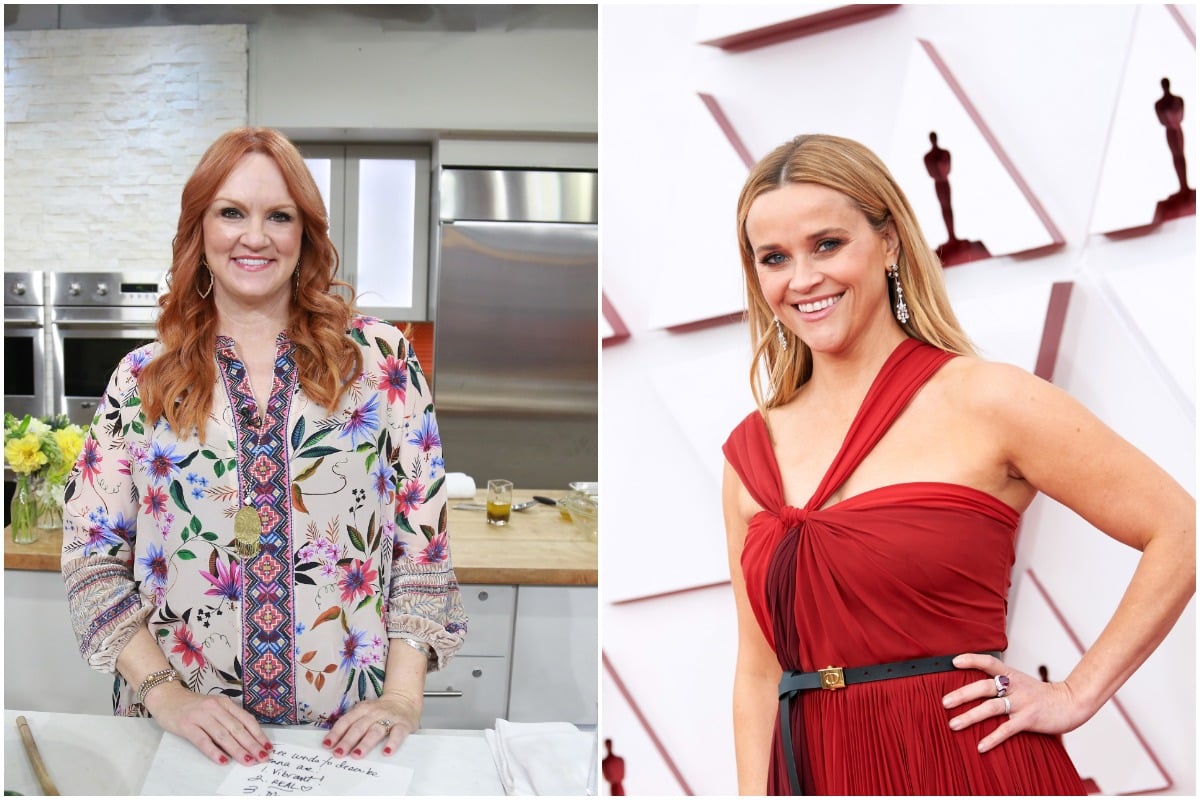 'The Pioneer Woman' star Ree Drummond once said she wanted Reese Witherspoon to portray her in a biopic
Drummond became famous in the mid-2000s. In 2006, she created her blog, The Pioneer Woman. On the blog, she opened up about her life with her family in Oklahoma. In addition to her comfort food recipes, Drummond also updates fans on her husband, Ladd Drummond, and their children– Alex Drummond, Paige Drummond, Bryce Drummond, Todd Drummond, and her foster son, Jamar on her platforms.
RELATED: 'The Pioneer Woman': Why Ree Drummond Adds Mustard to Her Macaroni and Cheese
In 2011, Food Network approached Drummond about launching a cooking show. After the success of The Pioneer Woman, she decided to write a book that discussed how she and Ladd fell in love. When Drummond was in her twenties, she decided to give up her big-city life to live in Oklahoma with the love of her life. The book, The Pioneer Woman: Black Heels to Tractor Heels became a New York Times bestseller. 
Two years before she released her biopic, Drummond shared with Forbes that the book was in the works. When asked who could play The Pioneer Woman, she said Witherspoon was her only option. She also said she wanted Ladd to play himself in the movie. 
"Reese Witherspoon for me; I love her temperament and her sweetness," Drummond declared. As for the Marlboro Man … I think I would like him to play himself."
Reese Witherspoon was offered to play 'The Pioneer Woman'
Drummond's dreams of Witherspoon portraying almost came true. In 2010, the Legally Blonde star was the frontrunner for a potential adaptation of The Pioneer Woman's book. Although the book hadn't come out yet, Deadline reported that a movie studio bought out the rights to Drummond's blog. However, the studio reached a roadblock when executive producer Laura Ziskin in 2011. 
RELATED: 'The Pioneer Woman': Ree Drummond Says 1 Type of Dessert Is a 'Weakness of Mine'
After one year of putting the project on hold, Drummond and her team worked on getting The Pioneer Woman on the big screen. As of 2021, there hasn't been a green light for the film. 
While The Pioneer Woman movie remains on ice, Drummond continues to work on her show, cookbooks, and other projects to better connect with her audience.
"I feel like they are my friends, even though I know just how weird that sounds," she said of her fans in 2010. "The day I launched my cookbooks, I was interviewed in Oklahoma at a book signing, and I felt like I was getting ready to meet 500 of my friends. That's the way the Internet is now–people connect to the world around all the time and make up these communities."