Ree Drummond: 'The Pioneer Woman' Star Shares Video of the Dogs that Never Leave Her Side
Ree Drummond shared an endearing video of her dog Lucy to all of her 'The Pioneer Woman' fans and they can't stop praising labradors.
Ree Drummond is the star of The Pioneer Woman, the successful cooking show on Food Network. The long-running series has been entertaining viewers for many years and fans can't seem to get enough of the red-headed star. Drummond shared an adorable video of her dog Lucy and fans can't with the cuteness overload.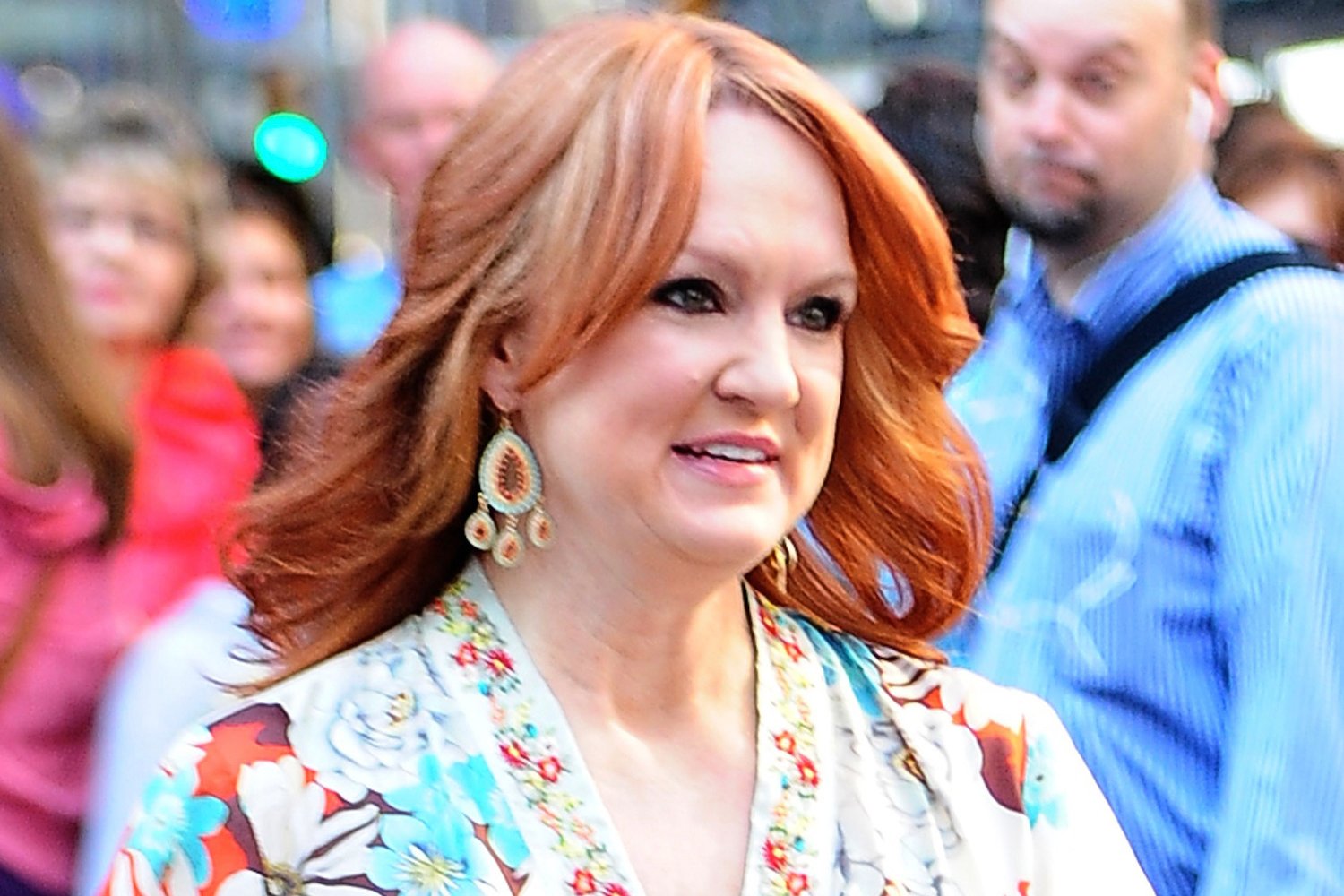 Ree Drummond enjoys time with her dogs
Drummond keeps her fans updated on everything that is happening around the ranch when cameras are not filming her cooking show. Viewers that know the Food Network star know about her love for animals, especially dogs. Drummond recently shared a beautiful sunset video of her dog Lucy walking around a beautiful scenery with the sun setting in the background.
"The other dogs are several paces ahead, flopping around and running to and fro. But Lucy never ever leaves my side. (Neither does Tinkerbell.)" Drummond posted.
It wasn't long before fans took to the comments to share their words of appreciation for the dogs and the video shared by Drummond.
"Labradors are very special pups!" a fan replied.
"Yellow labs are great dogs! Beautiful sunset!!" a follower added.
"I had a lab named Lucy. My favorite dog. They are the best! I swear they are 1/2 human," an Instagram user shared.
"Lucy is momma's girl! Love retrievers!" another fan mentioned.
"Lucy is a sweetheart, I see Tinkerbell too!" another follower noted.
"Dogs are the best pets. So loyal," another Instagram user commented.
Changes coming up for 'The Pioneer Woman'
Drummond is best known as the host of The Pioneer Woman where she invites viewers into her life as she makes yummy food for friends and family. Over the last couple of years, the show has been filmed with the help of Drummond's kids. However, Drummond recently revealed some upcoming changes as she gets ready to start production of the new season.
"I sometimes forget to post about my Food Network show, because it's such a regular part of my life, so here's a post about my Food Network show!" she posted on Instagram Jan. 15. "Looking forward to starting filming again next month! We're going to start shooting more of the ranch activities again, which I've missed…and later this summer, my original crew from the U.K. will be coming back for the first time in over two years."
The production crew that has made the Food Network show a hit over many years is returning to produce the show. This will allow for Drummond to go back to the original format of the show and film more of the ranch life. Although some fans are worried the "family vibe" will be lost in the transition, Drummond will most likely make sure that doesn't happen.
'The Pioneer Woman' debuted as an actor
Drummond brings a lot of value to Discovery and fans love to see her on TV. That is the reason she was asked to make her debut as an actor in the Christmas film Candy Coated Christmas. For Drummond, it was a challenge that she took on despite not having any acting experience.
Fans loved seeing Drummond interpreting a fictional character in a movie and observing what a natural actor she turned out to be.