'The Pioneer Woman' Star Ree Drummond's Bruschetta Chicken Is a Quick Weeknight Dinner Packed With Flavor
Flavorful and vibrant bruschetta meets satisfying chicken in this powerhouse recipe from Food Network star Ree Drummond. And, of course, it's done The Pioneer Woman way: simply, easily, and deliciously.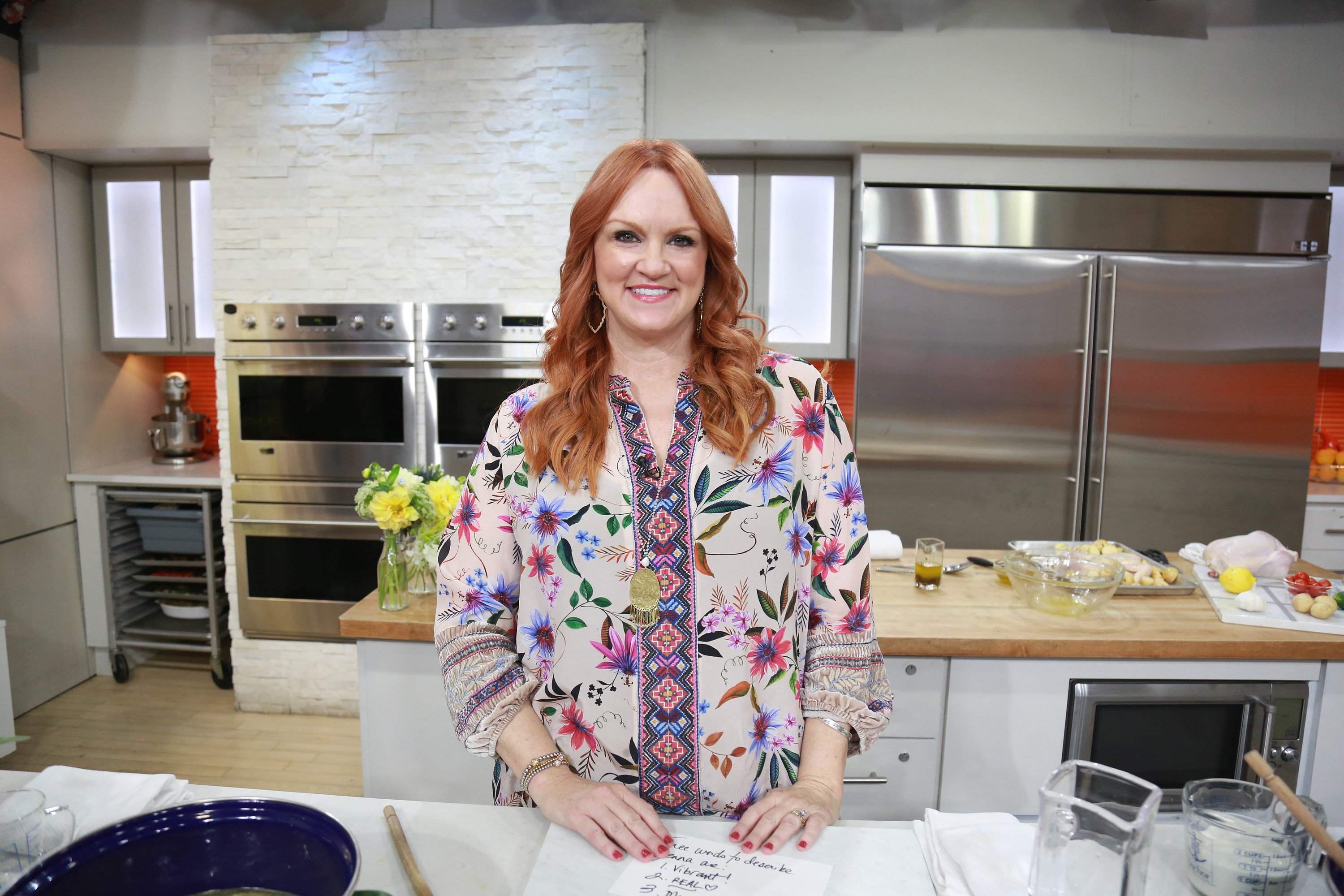 Drummond's Bruschetta Chicken deconstructs the classic Italian appetizer
The Pioneer Woman star wrote jokingly of this recipe in her cookbook The Pioneer Woman Cooks Super Easy: "It's hard to see that there's actually chicken in that thar pan, and that is because of all the delicious topping that's covering it up!"
Inspired by the tasty Italian starter, Drummond serves chicken up in this dish using those vibrantly delicious flavors. And it all started when she made too much bruschetta topping for a get-together.
"I had a group of people over for dinner last week, and I made an enormous amount of bruschetta for them to munch on when they first arrived at the Lodge," she wrote on her Pioneer Woman website. "So enormous was the amount of bruschetta I made, in fact, that the guests barely scratched the surface…and the next day I found myself with a big bowlful of glorious bruschetta topping.
"I had to think. I had to act. [I] had to find a way to honor the beautiful bowl of wonderfulness and not let a single smidgen of it go to waste."
And so, Bruschetta Chicken was born.
Ree Drummond's chicken is done in one pan
"This is sautéed chicken covered with a deconstructed bruschetta-type mix of crisp bread, tomatoes, garlic, basil … the whole shebang," she said of the recipe in her cookbook. "It's good. It's glorious! And you will gobble up that topping like no one's business."
Drummond starts the recipe by chopping up Italian bread into small pieces, tossing it in olive oil, salt, and pepper, spreading it out on a sheet pan, and toasting them in a 375 degree oven for about five minutes.
She sautees the chicken cutlets in a skillet, then prepares the topping of chopped fresh tomatoes, fresh garlic, and basil, to which she adds balsamic glaze. Once the crunchy bread cubes are out of the oven, they're tossed into the tomato mixture. "This is something that you definitely want to do at the last minute," she says in the Food Network video, above, for this recipe. "After about 15 minutes, the little bread chunks will start to get a little bit soggy as they soak up the liquid in the tomatoes."
The topping is spooned over each chicken cutlet. Drizzle with more balsamic glaze and enjoy!
Find the complete recipe and reviews on Food Network's site and in 'The Pioneer Woman Cooks Super Easy'.
Reviewers loved Drummond's easy-to-make, quick dinner
What's not to love about a dish with a handful of ingredients that gets done in about half an hour? According to Food Network reviewers, love is all they have for Drummond's quick recipe.
Home cooks wrote on the culinary channel's site, "My whole family loved it, even the kids!," "Seriously the easiest recipe ever and tastes great!! Our family is addicted," and "So fresh and lovely! Even the picky eaters in the family LOVED this. We loved it so much we made it twice in one week."
RELATED: 'The Pioneer Woman' Star Ree Drummond Says Her Creamy Italian Sausage One-Pan Pasta 'Is Gonna Knock Your Socks Off'