Reese Witherspoon Has the Perfect Nickname for Her Good Friend Mindy Kaling
Not only are Reese Witherspoon and Mindy Kaling good friends, but Witherspoon also has the most adorable nickname for her funny pal.
Legally Blonde fans let out a collective scream of delight when they heard the big news — not only is Reese Witherspoon planning to reprise her iconic role as Elle Woods in the third installment of the film, but Mindy Kaling has signed on to the project, too. Legally Blonde 3 is bound to a huge success thanks to their immense combined talent.
But how did Witherspoon and Kaling decide to team up? It turns out these two A-listers are close friends, making their collaboration no huge surprise. Witherspoon even has an excellent nickname for her pal Kaling.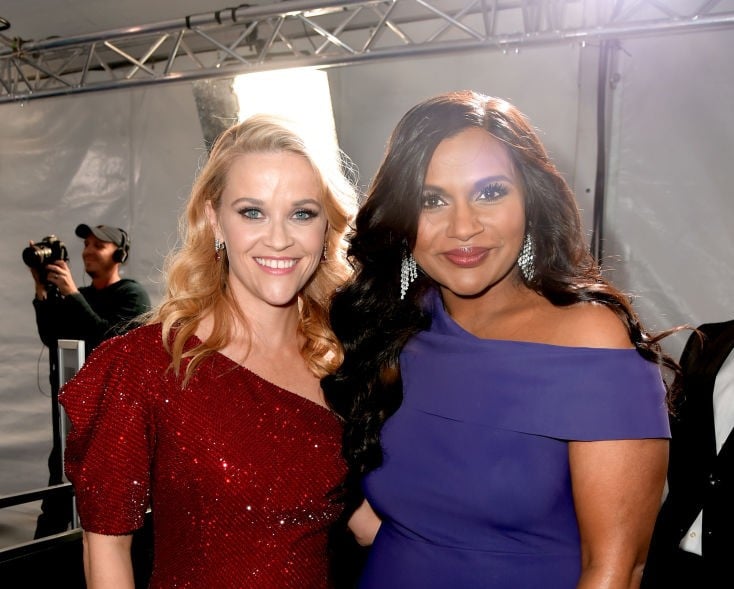 Reese Witherspoon and Mindy Kaling admired each other from afar
Before they became friends in real life, Witherspoon and Kaling publicly supported each other even though they hadn't met. Kaling made a "Wreath Witherspoon" during the holiday season in 2014 and Witherspoon applauded and re-tweeted her very creative, very festive decorations.
The duo finally got to meet — and bond — in real life while working on the film A Wrinkle in Time in 2017. That's also where Witherspoon came up with the funniest nickname for her new pal.
Witherspoon calls Kaling 'Min Diesel'
Hello Giggles reported that the nickname got noticed by CommentsByCelebs, an Instagram account that keeps tabs on subtle exchanges between celebrities. They noticed that on Witherspoon's birthday, Kaling shared a photo of the two friends that Witherspoon commented on, saying "Love you Min Diesel!"
The name obviously references actor Vin Diesel, who like Kaling is a total Hollywood badass. It's the ideal nickname for a hardworking single mother like Kaling.
Witherspoon spoke about their close friendship
There's plenty of backstabbing and cattiness among actresses in Hollywood, but Witherspoon and Kaling are above all that drama. Witherspoon openly declared how much she loves her friend. "We talk all the time," Witherspoon told Entertainment Weekly. "My producing partner had worked on The Mindy Project and we're both really close with Mindy."
Kaling also had a recurring role on Witherspoon's Apple TV series The Morning Show with Jennifer Aniston.
Mindy Kaling will help 'Legally Blonde 3' succeed
We don't know too many details about Legally Blonde 3 yet, though there are rumors that it could portray Elle Woods serving as the first female president. One thing we do know for sure? With Kaling's extensive background in comedy writing and in collaboration with fellow funny person Dan Goor, it's going to be very funny.
Kaling worked as a writer, producer, director, and actor on the hit NBC series The Office. And now she's excited to utilize her talents again. "So excited to be reunited with my friends @ReeseW, Lauren Neustadter and @djgoor to work on this movie," Kaling tweeted. "Elle Woods is so iconic, proving you can be girly and smart at the same time. Bend and snap people!"
Witherspoon expressed similar sentiments. "Some things are just meant to be," she tweeted. "I'm SOOO excited to have @mindykaling and @djgoor writing Legally Blonde 3! This is #ElleWoodsApproved!"