Reese Witherspoon Fans Can't Get Over How Much Her Daughter Looks Like Her; 'Twins!'
Ask almost anyone and they'll tell you that raising kids is no small feat. But, somehow, Reese Witherspoon manages to successfully balance motherhood
Ask almost anyone and they'll tell you that raising kids is no small feat. But, somehow, Reese Witherspoon manages to successfully balance motherhood, a lucrative acting career, a successful production company and much more. The Big Little Lies star has been candid about the fact that though being a mother can be pretty challenging, it's something that she'd never trade.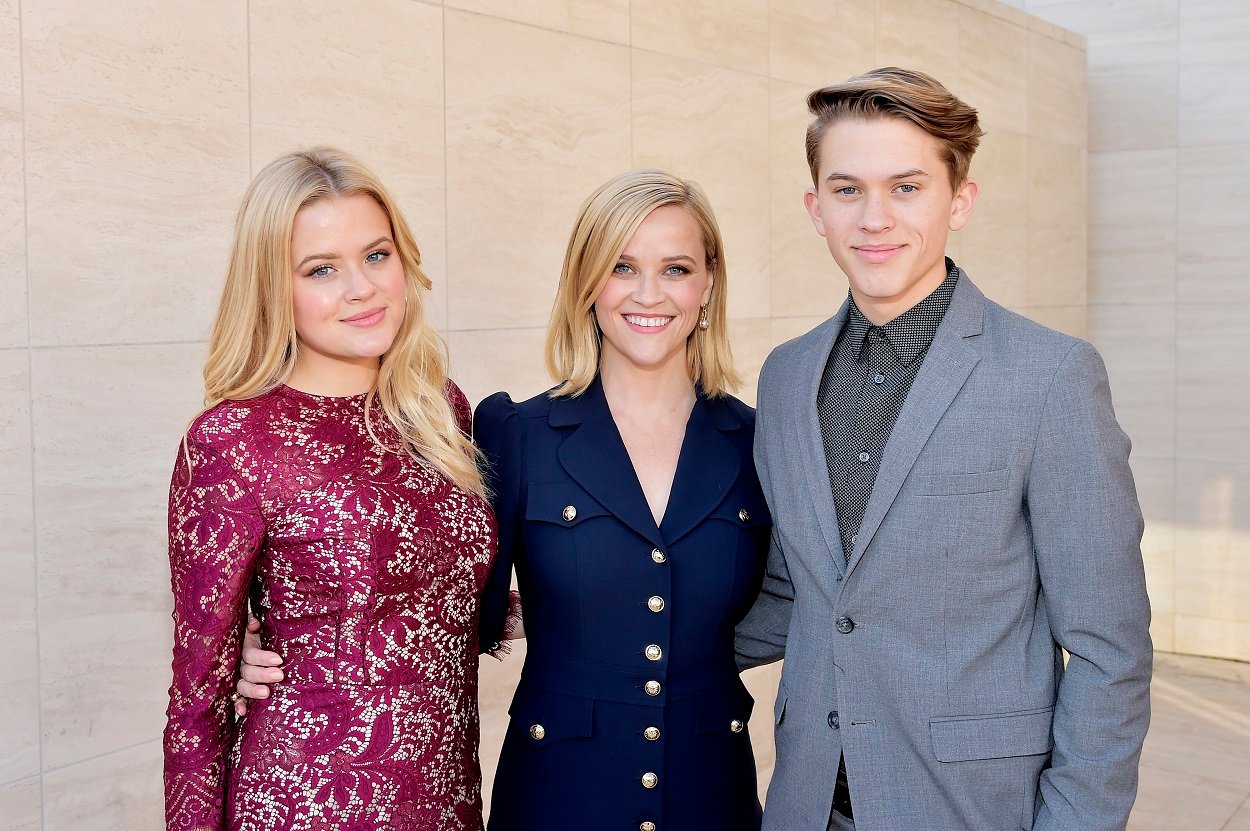 Witherspoon is a mom to three kids. She gave birth to her daughter, Ava Phillippe, at age 23 right as her career was really starting to take off. Five years later, the actress had her second child and first son, Deacon Phillippe. And after splitting up with her first husband and marrying her current partner, Jim Toth, Witherspoon had her third and final child, Tennessee Toth back in 2012.
Reese Witherspoon opens up about her experience with motherhood
As there are 14 years between her eldest and youngest kids, Witherspoon certainly has experienced motherhood at many different stages in her life. In an interview with TODAY, Witherspoon confessed that she was terrified to have kids so young as she wasn't as established in her career. Furthermore, the Big Little Lies star added that becoming a mother changes you irrevocably because it affects every aspect of your life.
"Your entire life will change," Witherspoon shared candidly. "Everything you believe, every piece of food you eat, every piece of independence you have. You can't go out without thinking of another person. You can't look at your groceries without thinking of another person. You don't think about whether you're cold or hot, you think about your kid and whether they're cold or hot. You don't sleep anymore," the successful producer added.
The 'Little Fires Everywhere' star is happy she had two of her kids very young
But despite having kids so young, Witherspoon said she wouldn't change it for anything. In fact, she adds that she's happy that she had kids at such a young age because she found that it was less taxing on the body in comparison to having her last kid a bit later in her life.
"I find having little kids is more physical and it's just really hard on your body," Witherspoon stated. "So I am glad that I had kids kind of young. I had one at 23, one at 27, and then again at 37. And, oh, my God, having a baby at 37 was so much harder. This is just me being real. Everybody's life experience, you have to do when it's right for you."
Witherspoon celebrates her daughter, Ava Phillippe, on Instagram
Having kids young certainly worked out for Witherspoon and now her oldest child, Ava, is all grown up. On September 9, 2020, Witherspoon took to her Instagram page, to share a picture of her with her daughter in order to commemorate her 21st birthday. In the caption, she left a sweet message for the new adult.
"Wow! How is it possible that this little girl is now 21 years old?" Witherspoon penned about her daughter. "Happy Birthday to my sweet girl who has become the most incredible young woman. 💫 Her kindness, her compassion, and her huge heart never cease to amaze me. Ava, there aren't enough words to describe how proud I am of everything you've already accomplished. I cannot wait to see ALL the Good you will put into this world. I love you so much @avaphillippe 💗"
Fans can't believe how much the mother-daughter pair look alike
Naturally, many of Witherspoon's fans left sweet birthday wishes for her daughter also. But, many people couldn't get over just how similar Witherspoon and her daughter look. Some people even went so far as to call the 21-year-old Witherspoon's twin. "Your twin," Lena Waithe commented on the photo. "That's exactly what I was about to comment! 😂 Since you beat me to it, I'll leave it at that, ♥️" another person replied to Waithe. "What the twins, ❤️❤️❤️" another person hilariously declared.
Clearly, the apple doesn't fall to fall from the tree when it comes to Witherspoon's daughter. If the 21-year-old is at all interested in acting, we're sure fans wouldn't mind seeing her portray a younger version of her mom.