Reese Witherspoon's 1 Movie Role Gave Her Panic Attacks for 3 Weeks
Renowned actress Reese Witherspoon began acting when she was a teenager. One of her most notable works was Legally Blonde, and many fans admire her for her talent and beauty. Witherspoon opened up about life-changing moments in the past.
One influential occasion in the star's career was her time on the set of Wild. It has been about seven years since the release of the movie. Witherspoon talked about how the role affected her before she even started filming.
Reese Witherspoon starred in 'Wild' as the lead role
Wild is a 2014 biographical adventure film that is based on Cheryl Strayed's memoir. The story takes place in the year 1995, and it is about a woman named Cheryl who leaves her home in Minnesota. She goes on a long hike on the Pacific Crest Trail for a journey of self-discovery.
Cheryl reflects on her childhood and her mother. Along the way, she faces some struggles, such as being unable to cook her food. The trek begins in the Mojave Desert in California, and Cheryl comes across various people. The journey lasts 94 days and ends when she reaches the Bridge of the Gods on the Columbia River.
The film received multiple award nominations, and some of them went to the lead actress, Witherspoon. Witherspoon portrayed Cheryl, who tries to escape her dark past. The character has no hiking experience before embarking on the 1,100-mile trek.
Witherspoon normally played nice, wholesome characters. However, her role in Wild was different compared to her previous ones. Critics praised the actress's performance in the film.
'Wild' gave Reese Witherspoon panic attacks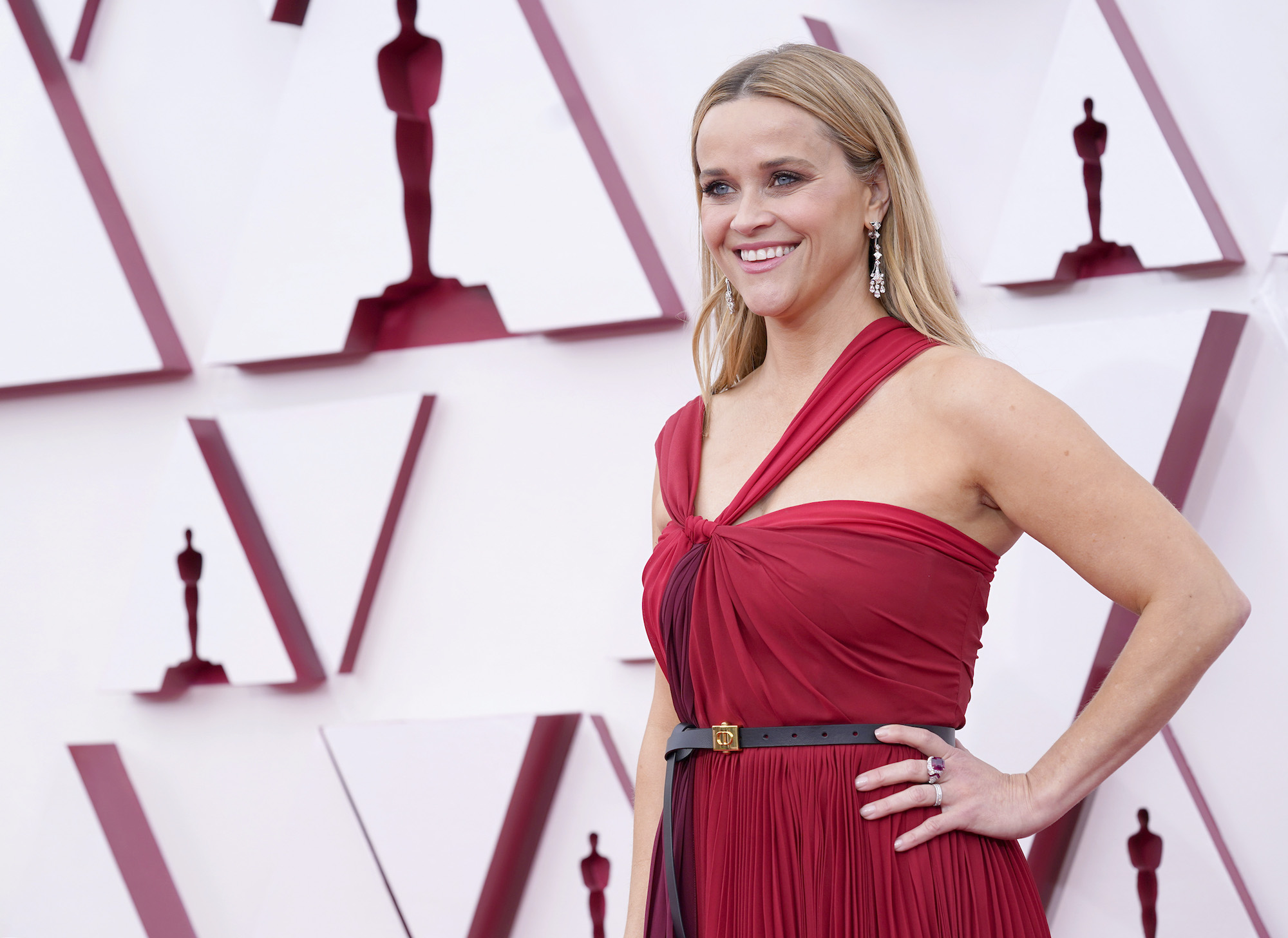 In 2021, Witherspoon sat down to talk to Tracee Ellis Ross, according to Interview Magazine. During the interview, Ross asked the award-winning star which role changed her life. Witherspoon replied by saying Wild had the biggest impact on her. Filming it had given her a lot of anxiety.
"I was so scared to do that, Tracee. I had hypnosis, I was so scared. I was having panic attacks for three weeks before I started. There was the nudity, sexuality, and drug-use aspect, but also being alone on camera with no other actors. I hadn't ever been alone in scenes for days and days. There were probably 25 days of the shoot where I had no other actor opposite me." Witherspoon stated.
Witherspoon said how the film changed her "on a cellular level." She commented further about how Strayed's book meant a lot to her. She came to understand that women have to save themselves. What was interesting about the end is that the protagonist is happy despite having no family or a job.
What else did Reese Witherspoon have to say about the role?
Among the films that Witherspoon acted in, critics considered Wild to be one of her best ones. She received nominations for her fearless performance. In 2012, Witherspoon set out to adapt Wild into a film and started a production company, according to The New York Times. Even though the role gave her panic attacks, the actress had more things to say about it in other interviews.
Witherspoon described the role as difficult and went to get hypnotized. Even though the movie gave her panic attacks, she also felt a sense of relief. Witherspoon had been typecast as "America's sweetheart" for decades. A completely different type of role felt like a breath of fresh air.
"I didn't really feel the constraints of it until about three years ago, where I realized, 'I'm not this.' I'm a complex person that has so many different aspects in my personality," Witherspoon explained.
RELATED: Reese Witherspoon Said Ryan Phillippe Did 'a Lot of Coercing' to Get Her to Do 'Cruel Intentions'