Reese Witherspoon on a Major Theme in 'Big Little Lies'
Big Little Lies was a tour de force production for those behind the HBO series, and for all those in front of the camera. The show examined the lives of upper-class mothers whose small worlds are upended when a single mom moves to their quaint and picture-perfect California beach town.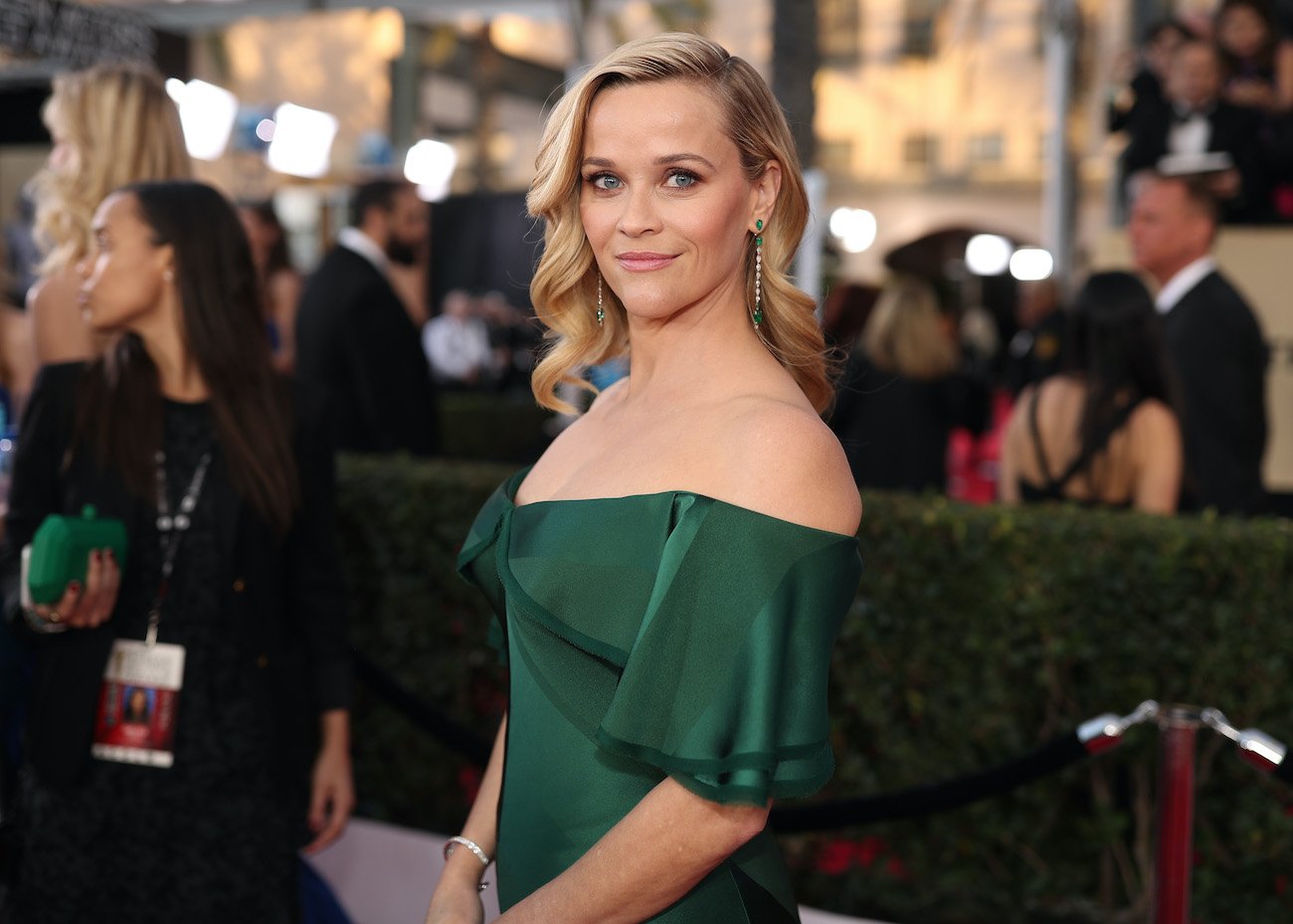 Big Little Lies did not shy away from complicated subject matters. The series exposed the complexities inherent to a dependent couple in an abusive relationship and the three-dimensionality existent in all women. There's the seemingly perfect mother who engages in an extra-marital affair and the rich woman who has risen from a life of poverty to a place of extrinsic (and more significantly, intrinsic) superiority. Yet, consistently, one thematic undertone seems to surface, and it instills doubt, fear, regret, and concern into all the main characters. 
Reese Witherspoon talks 'shame' in 'Big Little Lies'
During a round table interview with The Hollywood Reporter, Reese Witherspoon discussed Big Little Lies. She noted how all the women in the show — due to one facet of their existence or prior experiences — face great shame. 
RELATED: Reese Witherspoon Reveals the 1 Common Movie Line She Can't Stand
When asked about her character's affair — a plotline amiss from the book — Witherspoon seemed to imply that it brought her character closer to one of the show's main themes: shame. She said:
I think a big theme of the show is shame, and what we feel shamed about, and how do we resolve that? Think about these women who are so connected, and very best friends, and we never tell each other our true shame. 

Reese Witherspoon via The Hollywood Reporter
Witherspoon explained that shame is one of the most difficult feelings to express openly. The humility tied to an experience keeps people quiet, and it is that silence that brews so much subsequent internal conflict and trauma. 
Oprah Winfrey responds to Witherspoon's comments surrounding shame in 'Big Little Lies'
Oprah Winfrey — who was present at the round table to discuss her role in The Life of Henrietta Lacks — chimed in to share her understanding of shame, in relation to the show and life in general. Winfrey said:
…Which [shame] is at the root of all the abuse. Everybody thinks that it's about the act itself, but it's about the shame that you carry. And, how that shame then shaped you, which is so wonderful about Big Little Lies is that you get to see how the shame has shaped everyone…

Oprah Winfrey via The Hollywood Repoter
RELATED: Reese Witherspoon Revealed a 'Scary' Time When She Was 'More Depressed Than Ever'
As Winfrey expressed, Big Little Lies did not only tackle the immediate trauma tied to a painful experience, but also the fallout. The show revealed the internal consequences that linger for an undeterminable amount of time. With sophistication and delicacy, Big Little Lies examined a sector of human experience that too often fails to appear on the silver screen.