Reese Witherspoon Reveals She's 'Heading Back' to Her 'Rom-Com Roots' in New Movie with Ashton Kutcher 'Your Place or Mine'
She's known for more than Legally Blonde; Reese Witherspoon has expanded her acting career through countless movies and television productions. From her highly praised role as June Carter Cash in Walk the Line to her new Apple TV+ series The Morning Show, Witherspoon continues to raise the bar. But she recently announced she would return to her romantic comedy days.
Only Witherspoon's true fans will recall her rom-com flicks. Now, she's starring alongside Ashton Kutcher in Your Place or Mine.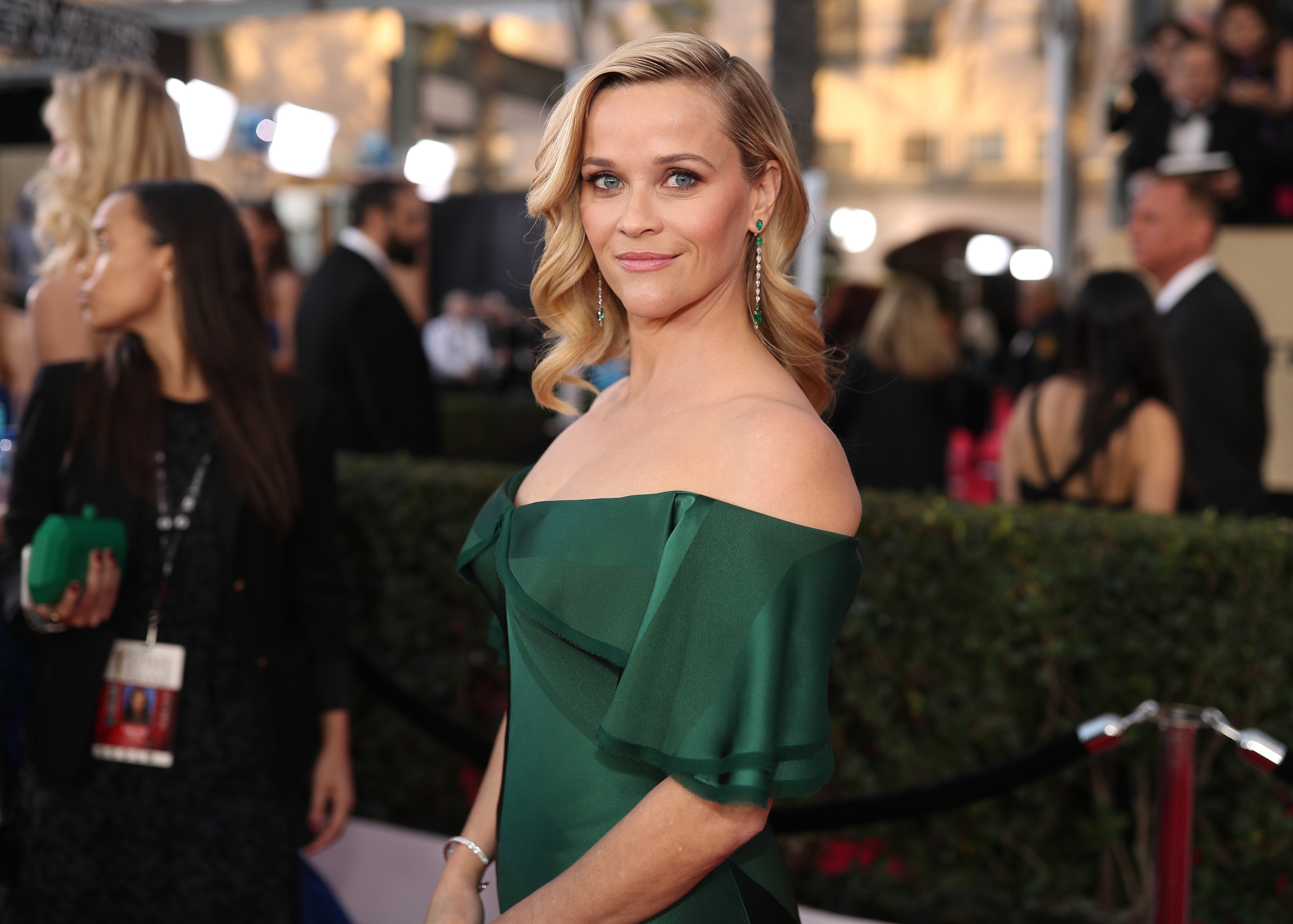 Reese Witherspoon's other rom-com movies
Although there are many, some of the most well-known Reese Witherspoon rom-com movies include Sweet Home Alabama, Just Like Heaven, Four Christmases, and This Means War.
Sweet Home Alabama follows ex-childhood sweethearts Jake and Melanie. The two have been in a long-term divorce, as Jake hasn't finalized it. She left her Southern lifestyle for a successful fashion career in New York City. Now, Melanie is engaged to Andrew. She has to return to her small Alabama hometown to convince Jake to sign the divorce papers, but Melanie discovers more about herself in the end.
Next, Witherspoon played a ghost in Just Like Heaven opposite Mark Ruffalo. Her character, Elizabeth, a hard-working emergency physician, was in a car accident. Now David (Ruffalo) lives in Elizabeth's apartment a few months after the accident. She haunts the apartment and denies that she's dead. But as the two bond, David uncovers the truth behind Elizabeth's ghostly situation.
In 2008, Witherspoon starred with Vince Vaughn in Four Christmases. The film focuses on a couple who is delayed from their lavish Fiji trip and ends up visiting their families. Both don't want to get married or have kids because of their so-called dysfunctional families. Nevertheless, they learn more about what they want in their relationship.
This Means War follows two best friends (Chris Pine and Tom Hardy) working for the CIA. Both accidentally end up dating the same woman (Witherspoon). In a comical turn of events, the best friends find themselves fighting over her. Nevertheless, it's ultimately her choice.
Details on 'Your Place or Mine'
In an Instagram post, Witherspoon shared an on-set photo of herself. She wrote, "Heading back to my rom-com roots," referring to her new Netflix film. The actor will star alongside Ashton Kutcher in Your Place or Mine. Kutcher has also appeared in many rom-coms, such as No Strings Attached and What Happens in Vegas.
According to IMDb the plot follows "two long-distance best friends change each other's lives when she decides to pursue a lifelong dream, and he volunteers to keep an eye on her teenage son." Some viewers immediately recognized the home-swap plot from 2006's The Holiday.
Netflix has not determined a release date yet for Your Place or Mine. Also, it hasn't released additional casting information.
RELATED: 'Legally Blonde': Reese Witherspoon Wasn't the First Actor Considered for the Role of Elle Woods