Reese Witherspoon Reveals the 1 Common Movie Line She Can't Stand
Reese Witherspoon is no damsel in distress. The Academy Award-winning actress earned quite a reputation playing strong female characters, and that's no act. Witherspoon is living proof that women in Hollywood are just as successful as men — except when they're even more successful.
The 44-year-old mother of three is a role model for young girls, proving that women can do anything they set their minds to. And that's precisely what makes her so irritated when one common line comes up in movies that totally undermines Witherspoon's girl power messaging.
Witherspoon spoke about her pet peeve during a speech at Glamour Magazine's Women of the Year Awards in 2015.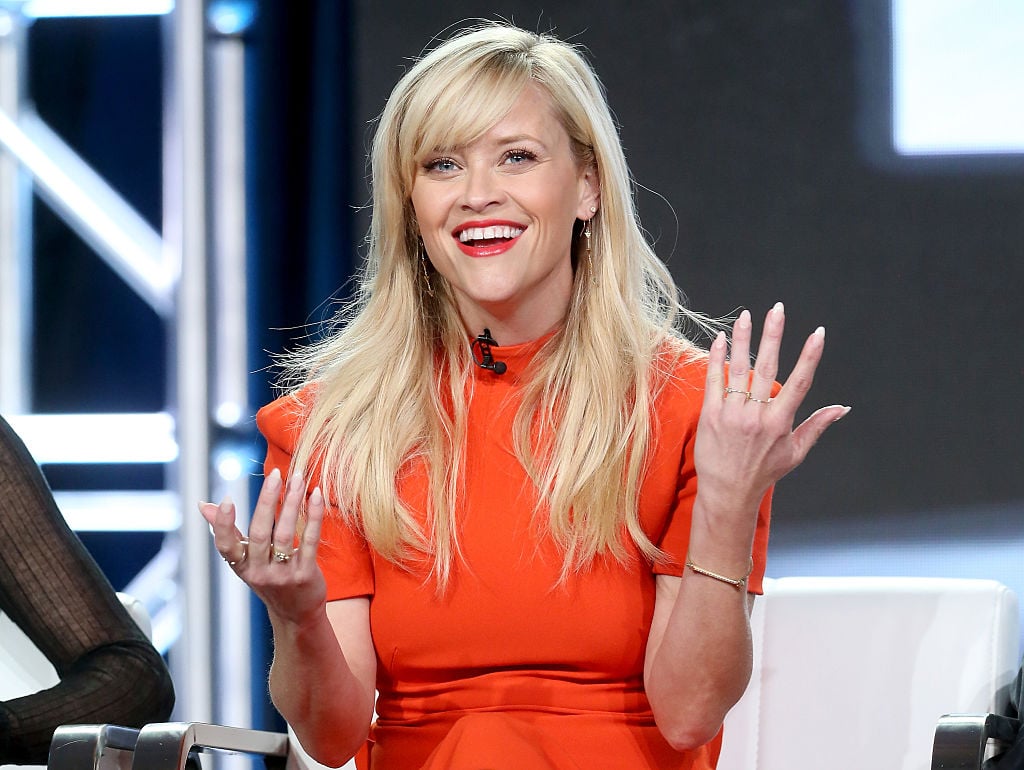 Reese Witherspoon does not appreciate being underestimated
She's one of the highest-paid actresses in the world today, but Witherspoon had to work very hard to reach that status. After her breakout role as Elle Woods in the 2001 comedy Legally Blonde, Witherspoon became the darling of Hollywood, which she translated into a variety of different projects. These days she owns a production company/media firm focused on telling female-centered stories. She's currently working on the third installment of Legally Blonde alongside her good friend Mindy Kaling.
The actress gave an impassioned speech at the Women of the Year Awards ceremony where she insisted there should be more women in leading roles, Glamour reported. She spoke of how industry veterans cautioned her about starting her own production company, but she didn't listen, saying, "Like Elle Woods, I do not like to be underestimated."
She hates one movie line most of all
Witherspoon appreciates strong independent women like herself. She can't stand the ditzy sidekicks that Hollywood likes to cast, especially the ones who utter one inevitable line.
"I dread reading scripts that have no women involved in their creation because inevitably I get to that part where the girl turns to the guy, and she says, 'What do we do now?!'" Witherspoon said in her speech.
"Do you know any woman in any crisis situation who has absolutely no idea what to do? I mean, don't they tell people in crisis, even children, 'If you're in trouble, talk to a woman.' It's ridiculous that a woman wouldn't know what to do."
The women in Reese Witherspoon's movies know what to do
Rather than just complaining about the lack of strong female roles in movies, the actress decided to take matters into her own hands. She said she made the rounds in the studios, asking how many movies were in development with a female lead.
"I was met with nothing, blank stares, excessive blinking, uncomfortable shifting," Witherspoon recalled. "No one wanted to answer the question because the fact was the studios weren't developing anything starring a woman."
So she did it herself. Her production company turned out to be wildly successful, and these days Witherspoon is considered one of the most successful actresses in the industry, with recent hits in her repertoire including the miniseries Big Little Lies and Little Fires Everywhere.
And she didn't even need to ask a man, "What do we do now?"