Reese Witherspoon Once 'Burst Into Tears' After Being 'Lampooned' by a Cruel Magazine Caricature
Reese Witherspoon is one of the most powerful women in Hollywood. But that doesn't mean she hasn't faced her share of frustrations. In a recent interview, she opened up about an 'offensive' 2015 article and how it made her feel. 
Reese Witherspoon revealed the incident on a podcast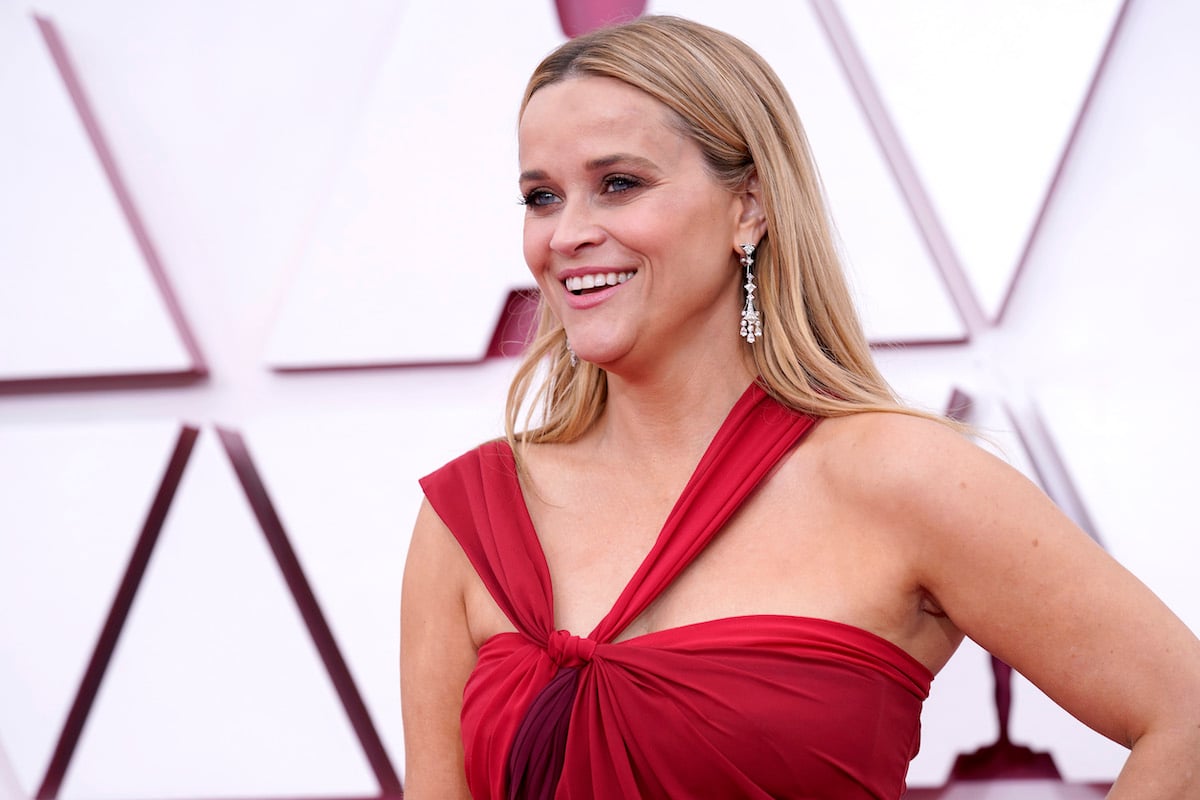 In an August 27 interview on the We Are Supported By podcast, Witherspoon told hosts Kristen Bell and Monica Padman about gender-related issues she'd faced in the notoriously male-dominated entertainment industry. Per Yahoo! Entertainment, she specifically addressed the topic of women "staying in their lane." 
A 2015 Time Magazine article titled Hollywood's New Domestic Divas particularly caught the Legally Blonde actor off-guard. The article featured Witherspoon among other celebrated actor/entrepreneurs including Gwyneth Paltrow, Jessica Alba and Blake Lively. 
"I had started a clothing business," she said on the podcast. "Gwyneth was really growing Goop. Blake Lively had a business, Jessica Alba had a business and they did a caricature cartoon of all of us." 
Witherspoon continued, saying that she found the illustration blatantly "offensive." 
"We were in ballgowns and they stuck our heads on, and Jessica was holding an iron and I was holding a vacuum cleaner," she said. "The whole thing was so offensive that I burst into tears."
She told the podcast hosts that Time apologized; but it clearly betrayed a much bigger problem with gender inequity than anyone was ready to accept at the time. 
She was disturbed by being 'lampooned'
Witherspoon continued the discussion, expressing that it was upsetting that the incident had taken place fewer than 10 years ago and pointing out the hypocrisy in poking fun at women for their business endeavors. 
"I'm not even talking about 10 years ago," said the Big Little Lies star.  "I'm talking about 2015 when we decided, OK we're going to be entrepreneurial, take a swing, invest our own money, our own time, our own reputation and try to do something that George Clooney has done, Robert De Niro has done — and getting lampooned for it."
The article demonstrated something that she has been talking about for years — that destructive gender attitudes still exist. 
Witherspoon happens to be an outspoken and prominent Times Up member. The organization seeks to correct power imbalances and put an end to sexual harassment in the entertainment industry and beyond. 
The Times Up initiative was announced in early 2018, after the shocking Harvey Weinstein scandal rocked Hollywood in October of 2017. Witherspoon was at the helm. "We have been siloed off from each other," Witherspoon said in 2018, per The New York Times. "We're finally hearing each other, and seeing each other, and now locking arms in solidarity with each other, and in solidarity for every woman who doesn't feel seen, to be finally heard." 
Reese Witherspoon said the message was negative
Beyond the obviously sexist implications of the cartoon, Reese Witherspoon pointed out that the message of the article and cartoon was limiting to young girls. For a juggernaut whose net worth exceeds $240 million and whose influence is unmeasurable, that's unacceptable. 
"That message to little girls is: 'If you've had success in one area, you can't have success in another,'" she said.