Reese Witherspoon vs. Jennifer Aniston: Which 'The Morning Show' Star Has the Higher Net Worth?
Find out which actress has a higher net worth, Jennifer Aniston or Reese Witherspoon.
Reese Witherspoon and Jennifer Aniston are two of the biggest actresses in the world. Both ladies have been in the business for decades and these days star on the Apple TV drama The Morning Show. Because of the friction between Aniston's Alex Levy character and Witherspoon's Bradley Jackson character on the series, fans have questioned how well the ladies really get along off camera. Many also want to know how old they are and who has the higher net worth.
Read on the find out those answers, plus what the truth is behind all those feud rumors.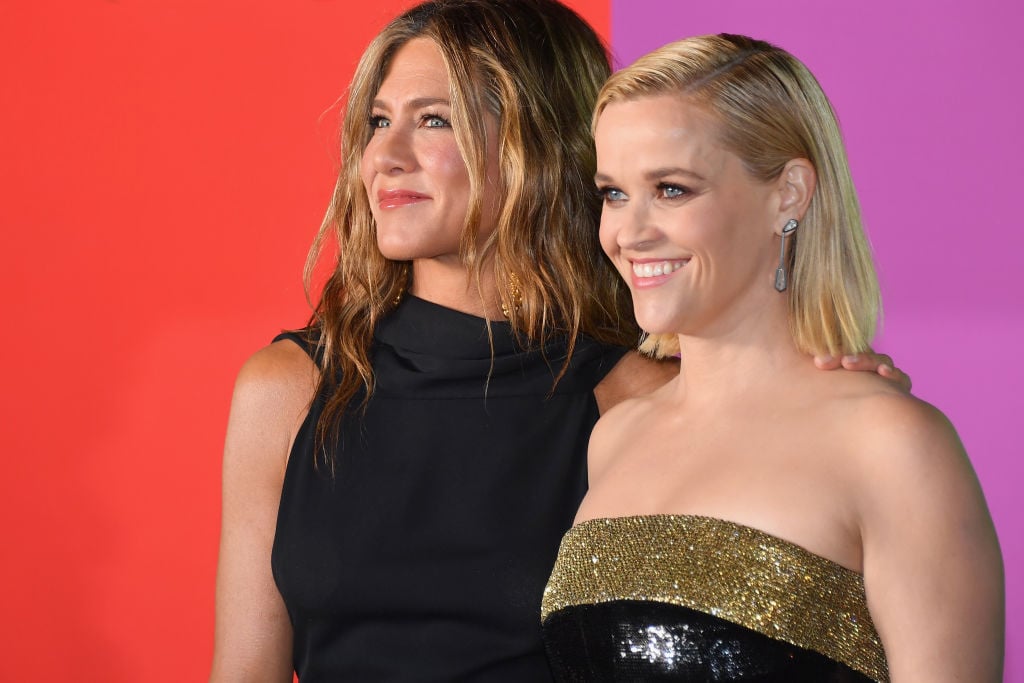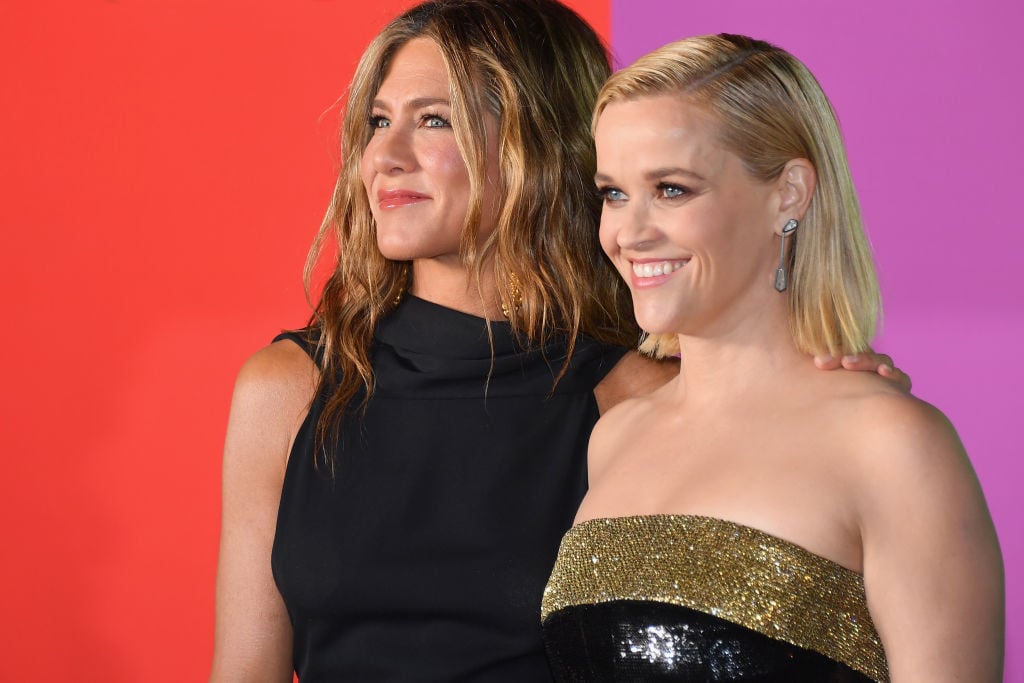 Who's older Aniston or Witherspoon?
Aniston was born on Feb. 11, 1969, in Sherman Oaks, California, to actors Nancy Dow and John Aniston.
After taking on several small roles early in her career, Aniston became a household name in 1994 when she was landed the part of Rachel Green in Friends. Aniston remained on the sitcom until production wrapped in 2004.
Witherspoon is younger than her Morning Show co-star.
She was born on March 22, 1976, in New Orleans to parents Betty and John Draper Witherspoon but was raised in Nashville, Tennessee.
The Big Little Liars actress began her career on the silver screen appearing in films such as Man on the Moon and Fear. Ironically, her first TV gig was a guest starring role alongside Aniston on Friends.
When they stepped working together feud rumors erupted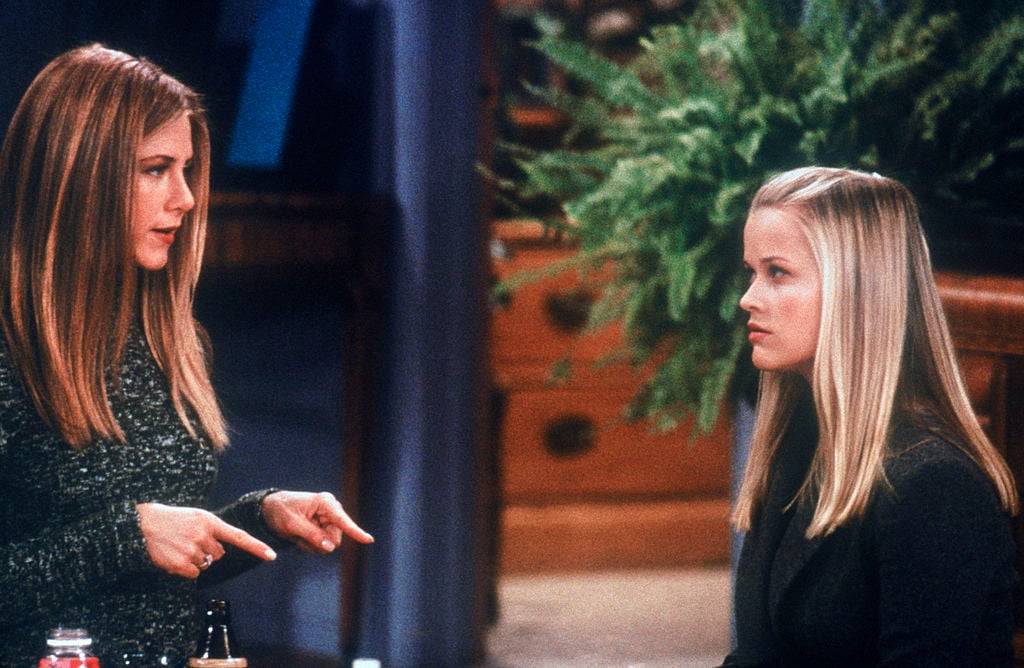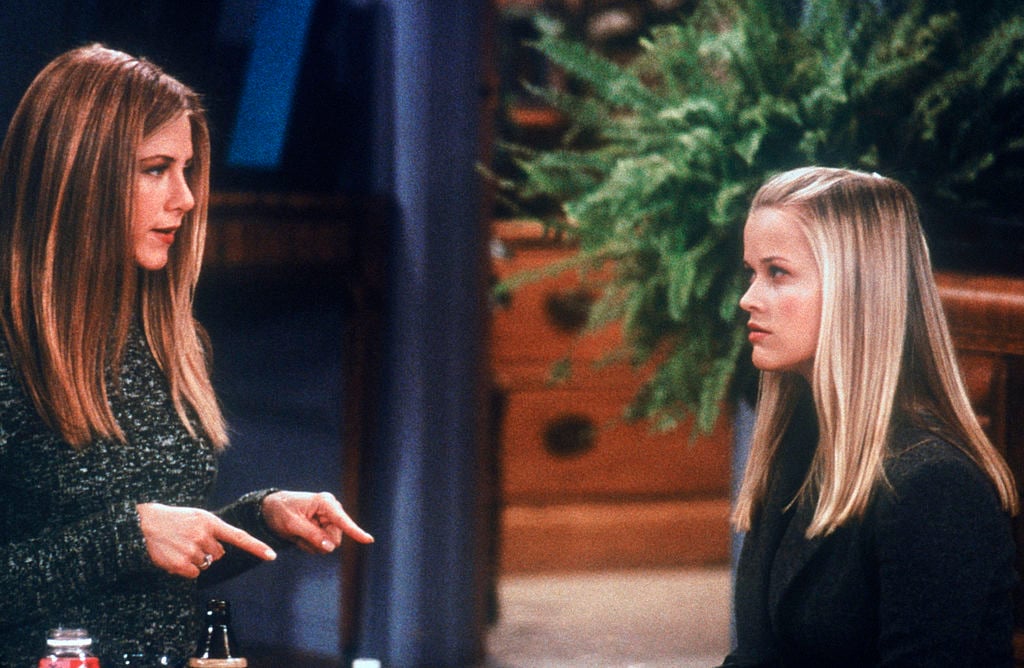 In 2000, Witherspoon was cast as Rachel Green's little sister, Jill Green.
"We met on the set of Friends; I played her sister," Witherspoon told Harper's Bazaar, adding, "She was so sweet to me. I was really nervous, and she was like, 'Oh, my gosh–don't worry about it!' I marveled at her ability to perform in front of a live audience like that with no nerves."
When the Cruel Intentions star stopped appearing on the sitcom, rumors circulated that the reason was because the women didn't get along. However, the ladies put those reports to rest and showed how close they have been over the years.
"[Aniston's] just so effortlessly affable, bubbly, and sunny," Witherspoon gushed about her pal, adding that they've been tight ever since their days on Friends.
Who has a higher net worth?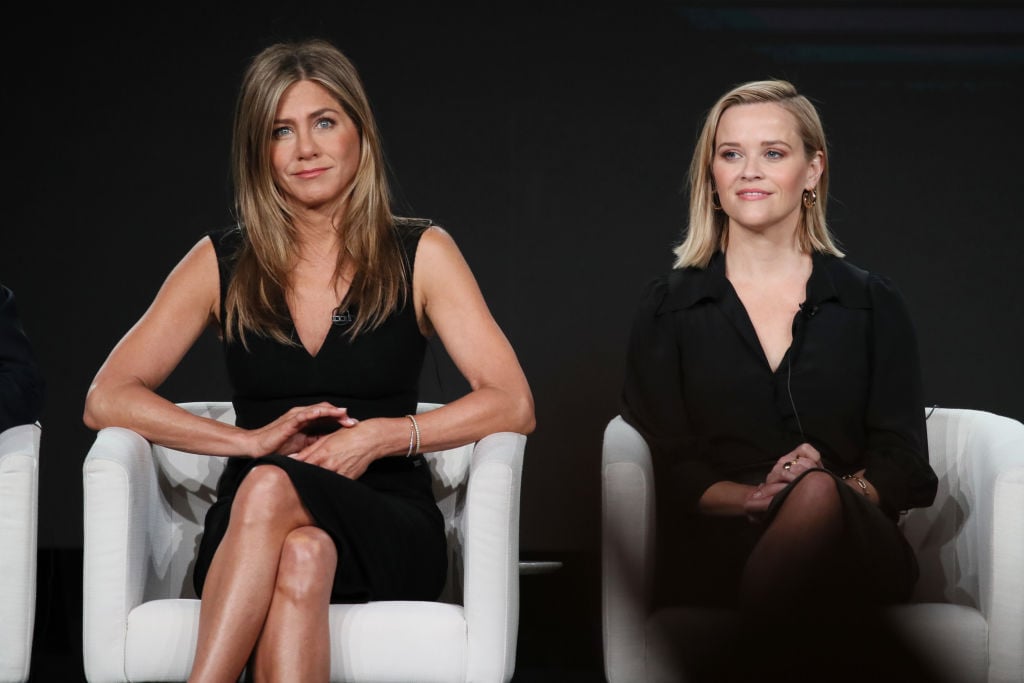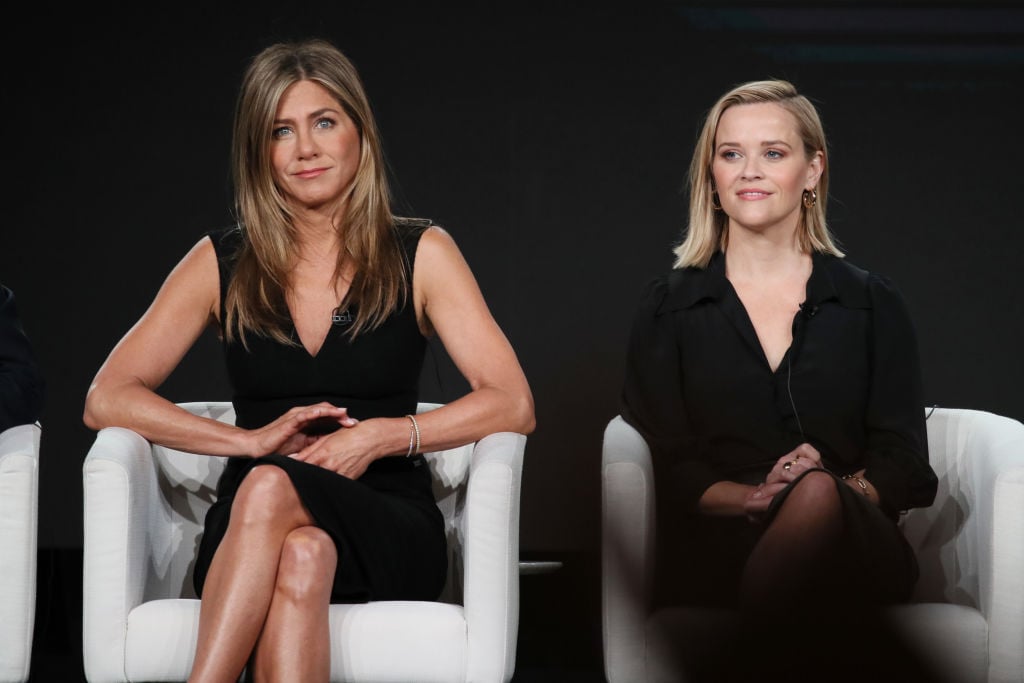 Aniston and her Freinds castmates made news when they received pay raises earning them $1 million per episode in the later seasons.
Aniston's acting career didn't slow down after the comedy concluded as she appeared in a number of movies including Bruce Almighty, The Break-Up, Marley & Me, and Horrible Bosses to name a few. According to Celebrity Net Worth, her return to the small screen has brought in about $1.1 million an episode as well. She is worth an estimated $300 million.
Witherspoon continued her success on the big screen for more than two decades with memorable performances in Legally Blonde and Walk the Line, which she won an Academy Award for.
While she's one of the highest-paid actresses in Hollywood, she's also a producer for The Morning Show as well as the HBO hit Big Little Lies. Witherspoon has an estimated net worth of $200 million.