Regé-Jean Page & Phoebe Dynevor Had The Same Argument Their 'Bridgerton' Characters Did
Ever since Bridgerton premiered on Netflix on December 24, 2020, there has been constant discussion about the show. Fans can't stop talking about the chemistry between the cast, the romance, the costuming, and how the show has managed to take the Regency era and give it a modern flair. Furthermore, the cast of Bridgerton is receiving no shortage of attention. Regé-Jean Page & Phoebe Dynevor, in particular, have been thrust in the spotlight.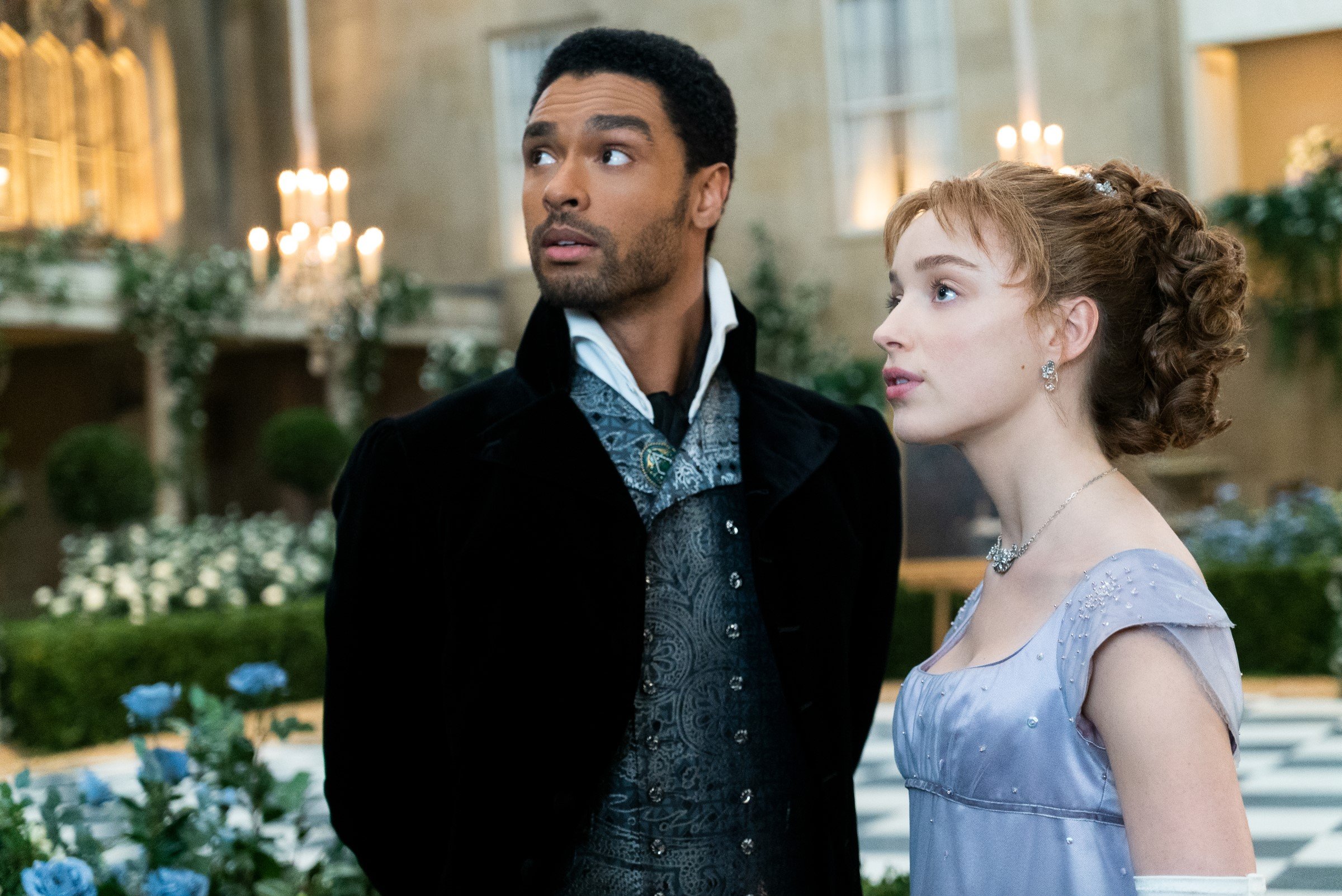 Though Bridgerton features an ensemble cast, the main plot of Season 1 centers around Dynevor and Page's characters, Daphne Bridgerton and Simon Bassett. The two hatch a plot to pretend to court so that Daphne can attract potential suitors while Simon, who is the Duke of Hastings, can ward them off. Of course, their ruse quickly becomes a reality when they catch feelings for one another.
Daphne and Simon's love story is explored in Season 1 of 'Bridgerton'
But Simon and Daphne's love story is anything but smooth sailing. The pair do their fair share of bickering throughout the season. However, their biggest argument surrounds having children. While Daphne deeply wants children of her own, Simon does not and shares that he cannot have children. As the season of Bridgerton progresses, fans are able to see that the argument about children becomes a deep point of contention for the characters.
Because the cast of Bridgerton spent so much time as their characters, they've come to know them in an intimate way. In fact, in an interview with Shondaland, Page shared that he and Dynevor had a deep understanding of each other's characters in addition to their own.
Phoebe Dynevor and Regé-Jean Page got into an argument in real life
"I feel like we've spent so much time together on this, that we know the other person's journey pretty well," the Bridgerton cast member shared. "Phoebe has spoken on Simon a couple of times even in this interview and I think I've stepped on Daphne's toes a couple of times; that journey is meshed."
But just because they understand each other's characters doesn't mean they always agree. In fact, Dynevor and Page got into an argument about their characters in regards to which character was in the right. Funnily enough, they were arguing over the very same thing that their characters were.
The 'Bridgerton' castmates argue about their characters
"I do remember very clearly having an argument about characters. Do you remember that?" Dynevor asked her Bridgerton castmate. "I'm not even going to concede an argument to that — we had a minor disagreement… in which I was right," Page responded. The actors then shared that their argument surrounded the way Simon conveyed that he didn't want to have kids.
"From the beginning, he said, 'I don't want kids,' and if you misunderstood that, that's on you," Page argued. "And I would say no, because there is a big difference between wanting and being able to have kids!" Dynevor fired back. Dynevor continued on to share that they weren't even method acting when they were having the debate and that it was genuine. Clearly, the actors are committed to their character's perspectives. Perhaps that helped their on-screen argument to feel so real.