Regis Philbin Revealed How Kathie Lee Gifford and Kelly Ripa Got Along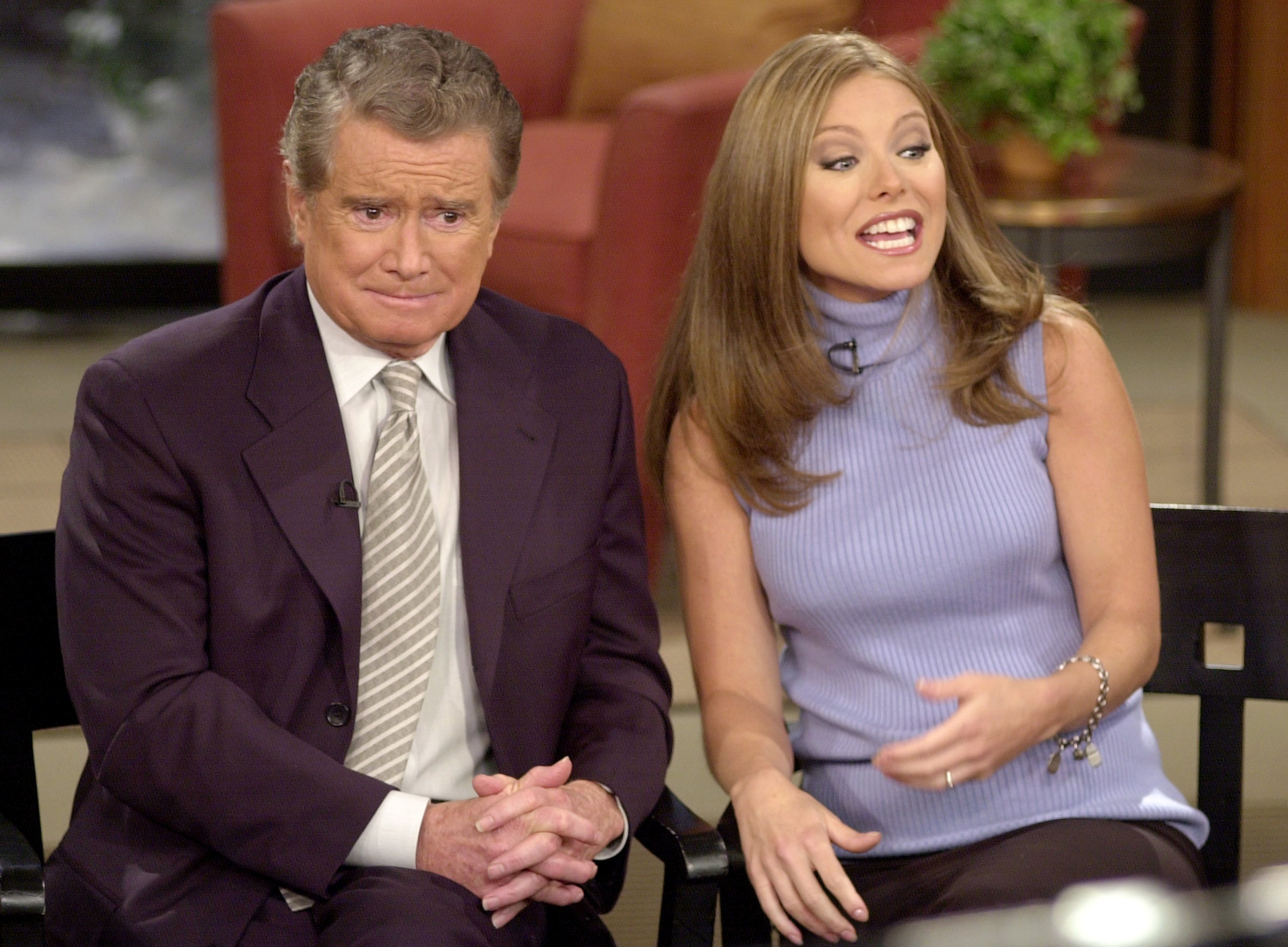 Once Kathie Lee Gifford, 66, left Live With Regis and Kathie Lee, it took Regis Philbin and the Live staff time to find someone to take her place.
The television great soldiered on alone for some time, with the show even being renamed Live With Regis, until his new sidekick, Kelly Ripa, was discovered.
Here's what Philbin had to say about Gifford's reaction to Ripa.
Kathie Lee Gifford had just seen Regis Philbin weeks before his death
Speaking with Today after Philbin's death, his former show colleague recalled having dinner with him and his beloved wife, Joy, weeks before his passing.
"We laughed ourselves sick," she told Hoda Kotb and Savannah Guthrie. "We always just picked up right where we left off," Gifford said, adding that she "sensed much more fragility in him since the last time I had seen him."
Gifford, after hearing the news of Philbin's passing said, "I drove over to Joy's house with a big vat of frutti di mare and every gift wine I had to give to her and the girls. They were in their living room going through pictures. There were just thousands of pictures. We just reminisced for a little while."
Kelly Ripa was 'beyond saddened' to hear of Regis Philbin's passing
Having hosted Live with Philbin from 2001 to 2011, Kelly Ripa expressed her grief at learning of her former show partner's passing.
In an Instagram post, Ripa, 49, said of Philbin, "We are beyond saddened to learn about the loss of Regis Philbin," she wrote. "He was the ultimate class act, bringing his laughter and joy into our homes everyday on Live for more than 23 years."
"We were beyond lucky to have him as a mentor in our careers and aspire everyday to fill his shoes on the show. We send our deepest love and condolences to his family and hope they can find some comfort in knowing he left the world a better place."
Regis Philbin on Kathie Lee Gifford's reaction to the hiring of Kelly Ripa
Once Kelly Ripa was hired to permanently replace Gifford, Philbin shared in his 2011 book, How I Got This Way, that his former Live partner reacted graciously to Ripa's hiring.
"Naturally," he wrote, "everyone likes to ask how did Kathie and Kelly get along when they met after the eventual changing of the guard in the cohost seat? Well, I'd like to tell you that there was always that underlying tension between them – especially over me! – and that it was just a matter of time before there would be screams and slaps and calls to the police to break it up…"
"Nope," he continued. "Kathie Lee sent Kelly flowers on her first day, and it's always remained a very warm and cordial dynamic between them."
Of saying goodbye to Kathie Lee, Philbin wrote, "Good-byes, especially after all those years of inseparable morning teamwork, are always tough…It had been a great run…There were good-byes all around, although she and I have never lost touch because, well, how could we?"