Relationship Timeline: Johnny Depp and Winona Ryder
Johnny Depp and Winona Ryder dated from 1989-1993. Find out more about their iconic relationship.
Johnny Depp and Winona Ryder were together from 1989 to 1993. Their relationship was as significant to the 1990s as over-tweezed eyebrows, bucket hats, and Rachel Green haircuts. Everyone with a pulse found themselves swooning over the relationship between the Tim Burton stars. To honor their love story, let's head back to when it all started between these two.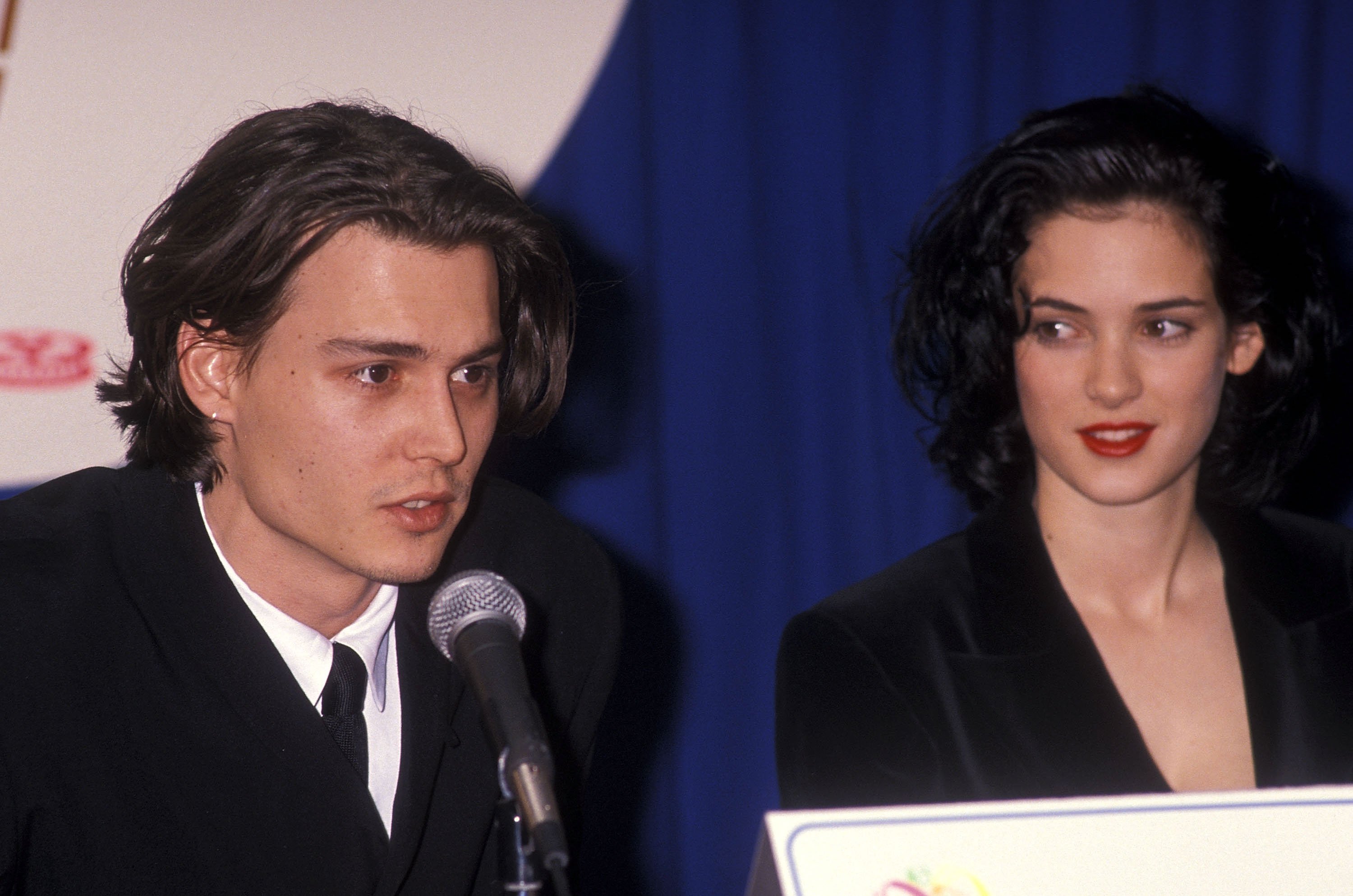 How Johnny Depp and Winona Ryder met
Depp and Ryder describe the first moment they locked eyes in a 1991 Rolling Stone issue. The two met at a movie premiere while in the lobby of a New York theater. According to Depp, seeing Ryder for the first time was like a moment straight out of West Side Story.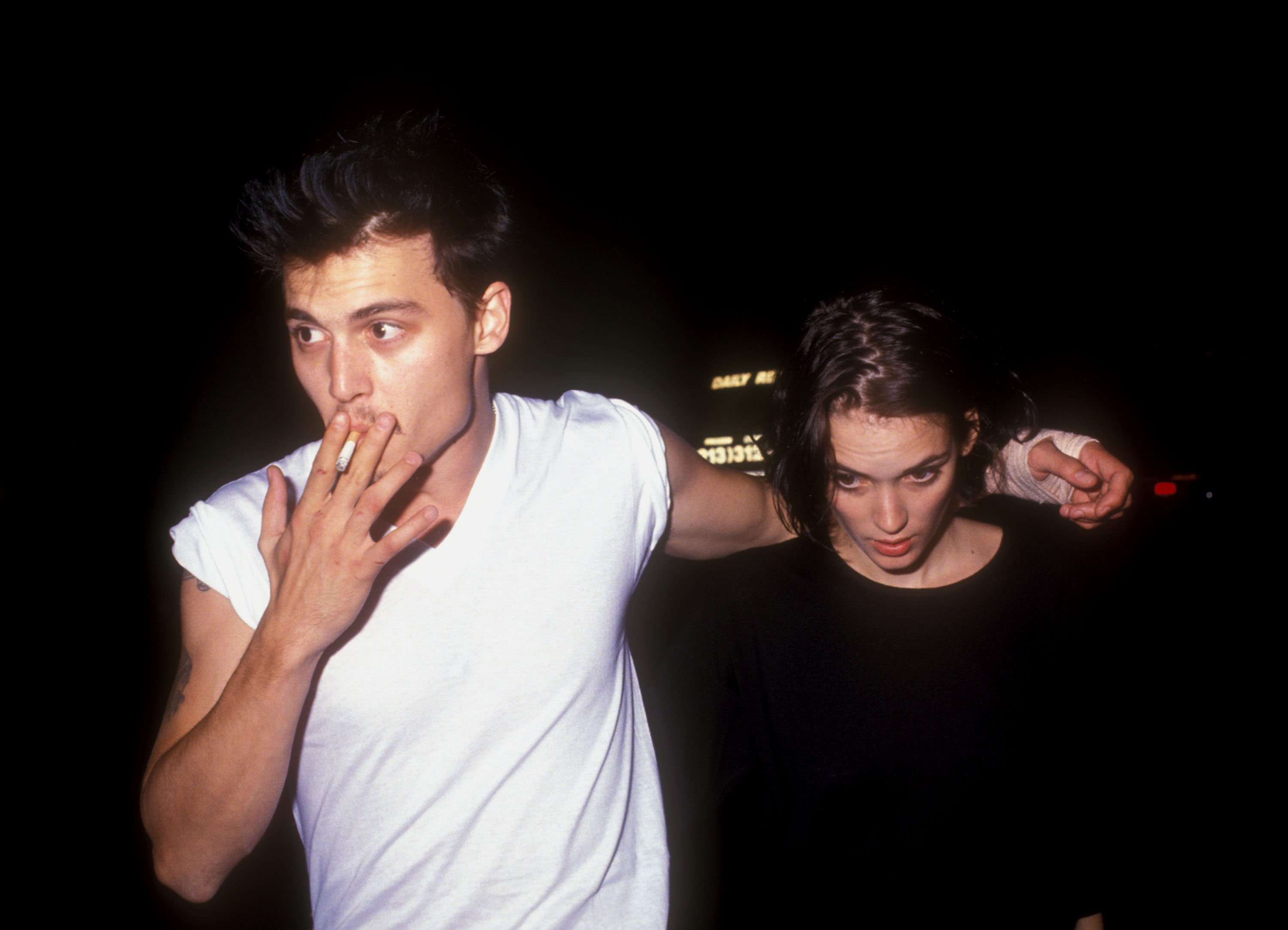 The couple tells Rolling Stone about the moment they met. 
"I was getting a coke," says Ryder. 
"It was a classic glance," says Depp, "like the zoom lenses in West Side Story, and everything else gets foggy."
Ryder tells Rolling Stone that she was shocked by how shy Depp was when they first got to know each other. She thought that because of his celebrity status, he would be a bit of a jerk. Yet she was thrilled to find out the opposite was true, discovering his "gentle" nature.  
"I thought maybe he would be a jerk," she said. "I didn't know. But he was really, really shy."
Johnny Depp and Winona Ryder got engaged after five months of dating
While a good majority of young male celebrities prefer to live the bachelor life, Depp has always wanted something much deeper. As he tells Rolling Stone, Depp is the type of person who needs to have a deep connection with his romantic partner for it to be fulfilling. And according to Depp, his relationship with Ryder wasn't like anything he had ever experienced before.
He tells Rolling Stone, "I'm being really honest with you when I say that there's been nothing ever throughout my twenty-seven years that's comparable to the feeling I have with Winona…. It's like this weird, bounding atom or something. You can think something is the real thing, but it's different when you feel it. The truth is very powerful."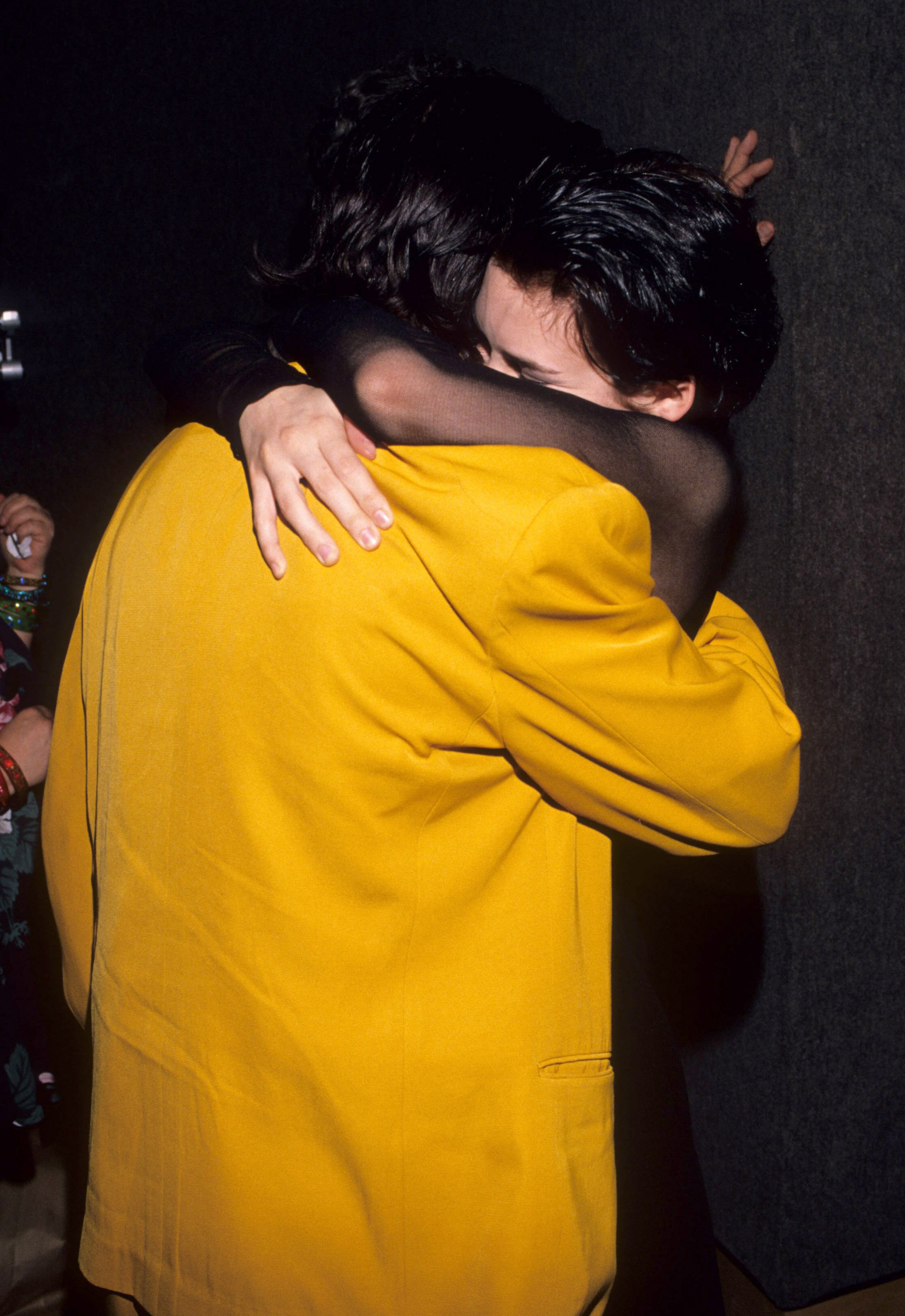 Depp's feelings for the Stranger Things actress became so strong that he famously got a tattoo dedicated to his then-fiance. The tattoo said: "Winona Forever."
Depp tells Rolling Stone, "This Winona forever tattoo is not something I took lightly…. Her eyes kill me." 
The pair had a dramatic split in 1993 that nearly killed Winona Ryder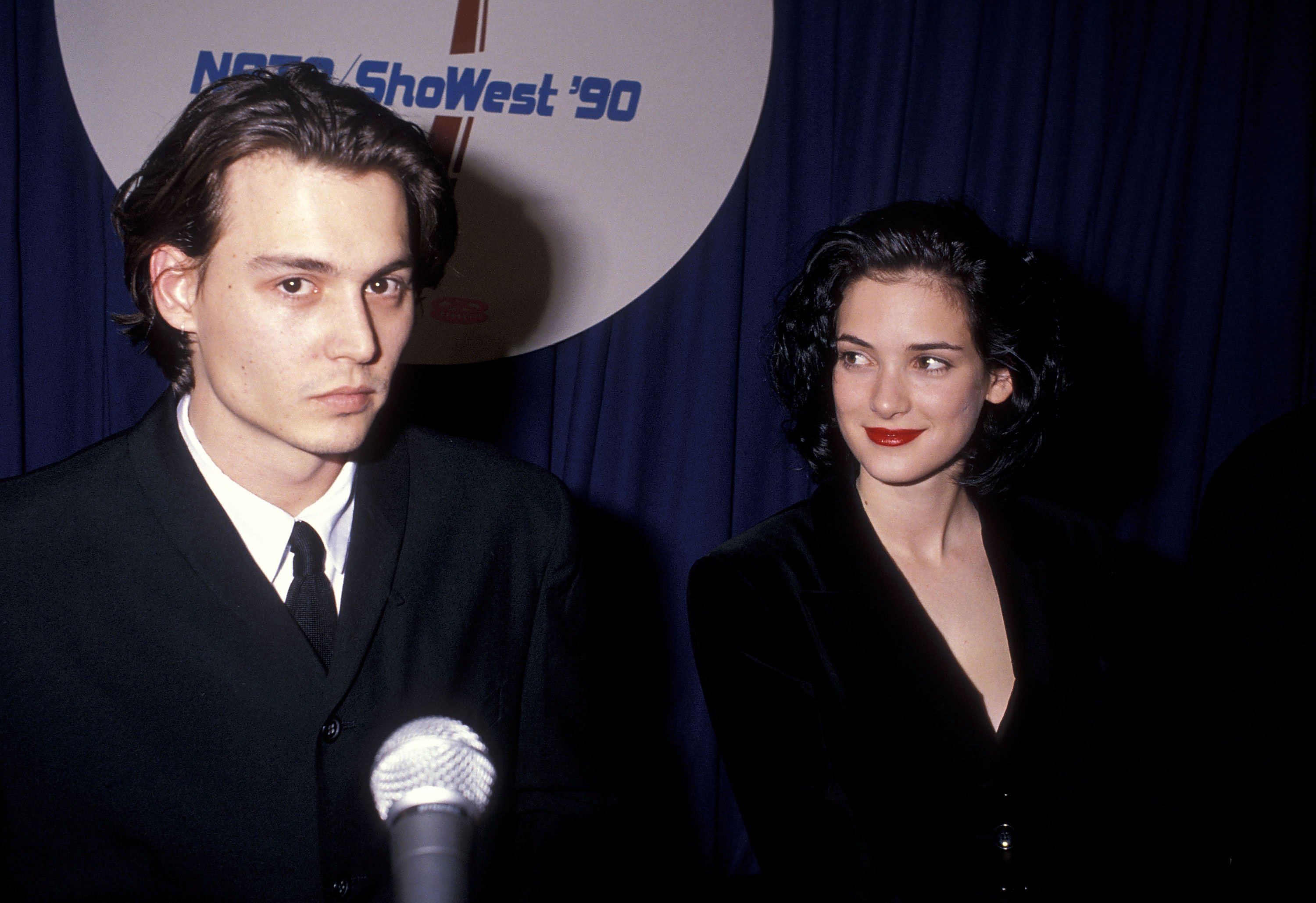 Depp and Ryder were crazy about each other. Even their song was "Crazy For You" by Madonna. But unfortunately, the lovers broke up in 1993 after three years of dating. According to Depp, the reason for their split was due to the media interference their relationship received. He tells Los Angeles Times, "It's very hard to have a personal life in this town… My relationship with Winona was my mistake to be as open as we were. I thought if we were honest, it would destroy that curiosity monster. Instead, it fed it, gave people license to feel they were part of it."  
For Ryder, the split was incredibly hard. The actress was in such a dark place that she nearly set herself on fire. She tells Cinema.com, "I was very depressed after breaking off my engagement with Johnny. I was embarrassingly dramatic at the time, but you have to remember I was only 19 years old." Unfortunately, things got so dramatic that the Edward Scissorhands actress "fell asleep with a lit cigarette, and woke up to the flames."