Remember When Patricia Heaton Was On 'thirtysomething'?
Many Everybody Loves Raymond fans believe Patricia Heaton started her acting career on the CBS hit comedy.
The truth is, the Emmy Award-winner worked quite a few shows in her hopes of hitting it big.
When she was hired for the cast of thirtysomething, she knew she was finally headed in the right direction.
'Thirtysomething' was recently greenlighted for a sequel series – and then it wasn't
Premiering on ABC in 1987, thirtysomething followed the lives of a close-knit group of friends, in their 30s of course, as they navigated new passages in their lives.
The show struck a nerve with baby boomer viewers who at that point in time were also juggling careers, marriage, and raising kids.
In January this year, ABC gave its approval for a sequel series for thirtysomething to begin production. Unfortunately, by June, the network decided to pass on the series, which had been tentatively titled Thirtysomething(else). According to Variety, it may have been too expensive to produce, causing the network to shelve it.
Patricia Heaton described the unorthodox way she got on 'thirtysomething'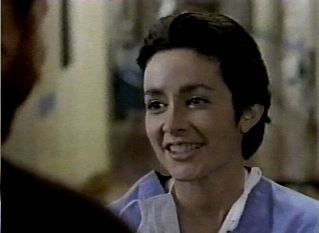 RELATED: The Reason Ray Romano Won't Watch 'Everybody Loves Raymond'
Speaking with the Archive of American Television in 2006, Heaton said, "My first sort of ongoing gig was on thirtysomething. Even at that time, I still didn't have an agent, I didn't have a manager."
Heaton went on to describe how she landed a role as a doctor on what at that time was one of the highest-rated dramedies on any network – without an agent. She had been working on plays at that point and using the reviews as her means to get in to see casting agents. It was in a copy store that she got noticed.
"It was a strange thing," she said. "There's a wonderful, dear man, who's passed on now, named Jack Tempchin and I met him in a copy shop when I was copying my resumes. He saw I was from New York and so was he. And we struck up a conversation and he said, 'You know, I just have a feeling about you. I can tell you're a good actress. I have a friend who casts thirtysomething, you should send her your resume.
"Which I did, and she called and had me come in and I ended up doing seven episodes. At that time, that was the hottest show on TV and it was kind of miraculous I got on that show without any representation."
Heaton and the rest of the 'Everybody Loves Raymond' cast recently reunited
The Everybody Loves Raymond cast reunited this week to honor their late co-star Peter Boyle (Frank Barone). The actor died in 2006 from multiple myeloma and heart disease.
Heaton tweeted as the event went live, "Please join us! We're LIVE for a reunion table read of selected scenes from #EverybodyLovesRaymond in tribute to Peter Boyle! #IMFComedy"
The Everybody Loves Raymond cast performed this week – and every year since Boyle's death – selected scenes from the sitcom. Usually, the cast has done so on a stage, but because of COVID restrictions, Heaton, Ray Romano (Ray Barone), Brad Garrett (Robert Barone), and Monica Horan (Amy Barone) decided to act out their roles for the event as a table read via video from remote locations.
Holy crap, a wonderful treat for a great cause!