Remembering Chi Chi DeVayne — Her Legacy on and off 'RuPaul's Drag Race'
Dancing diva and fan favorite of season 8 and All-Stars 3 of RuPaul's Drag Race, Chi Chi DeVayne, recently died of multiple health issues. Her legacy lives on, however, with her impact both on and off of this reality competition series. 
Chi Chi DeVayne was hospitalized a few weeks prior to her death
On August 20, the family of drag performer Chi Chi DeVayne shared that she passed away from multiple health issues. Zavion Davenport, known by the stage name Chi Chi DeVayne, was 34-years-old.
The family wrote that plans for final arrangements were still forthcoming and shared "his final words to his family and fans, 'Never give up!'"
According to Entertainment Weekly, "DeVayne was previously hospitalized in July with high blood pressure and suspected kidney failure, telling fans she had catheters to her heart and kidneys surgically installed before undergoing dialysis treatment."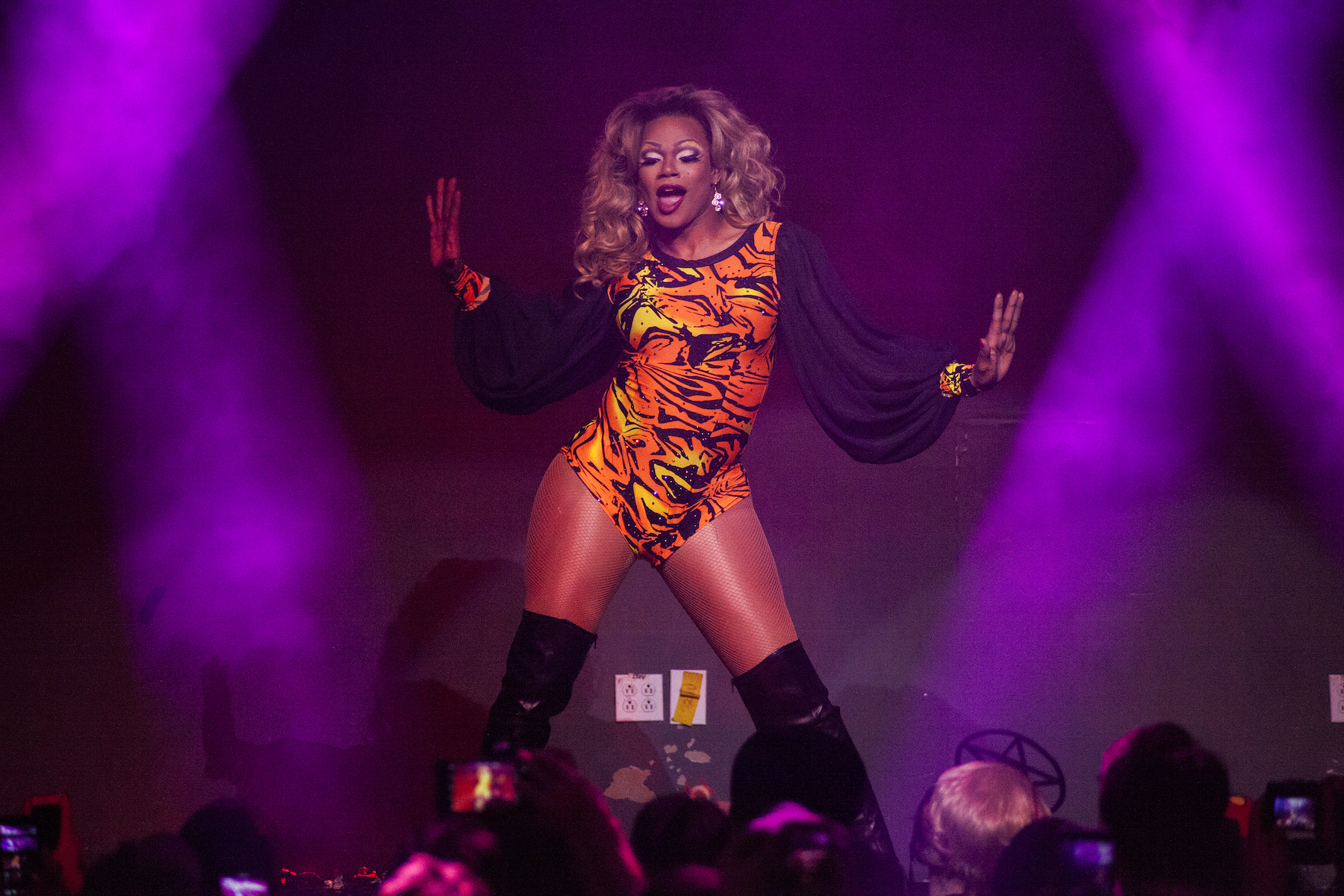 Chi Chi DeVayne appeared on season 8 and 'All-Stars 3' of 'RuPaul's Drag Race'
Although she didn't have the funds that some of the other performers had, her heart and charisma always shined. (Only Chi Chi could make duct tape bracelets look chique!) She made fans laugh with her Snatch Game of Eartha Kitt and her confessionals. 
"I used a lot of paper and popsicle sticks," Chi Chi DeVayne said during an interview with Vulture when asked for advice for queens on a budget. "Tear up some videotapes and take the tape out. Just look around the house and see, 'Oh, I have ten of those. I can use that for a costume.' You have to be smart when you don't have the resources. Get artsy and craftsy."
Perhaps what Chi Chi is best remembered for is her lip-syncing. Her portrayal of "And I Am Telling You I'm Not Going" will always be one of the best moments in RuPaul's Drag Race herstory. 
On All-Stars 3, she got her drag together, she got her mind together… it all came together, baby. Although her time on this spinoff was short-lived, she proved that she will always be an "All-Star" and a fan favorite performer. Her wigs on wigs on wigs look? One of the most glamorous runways of the season.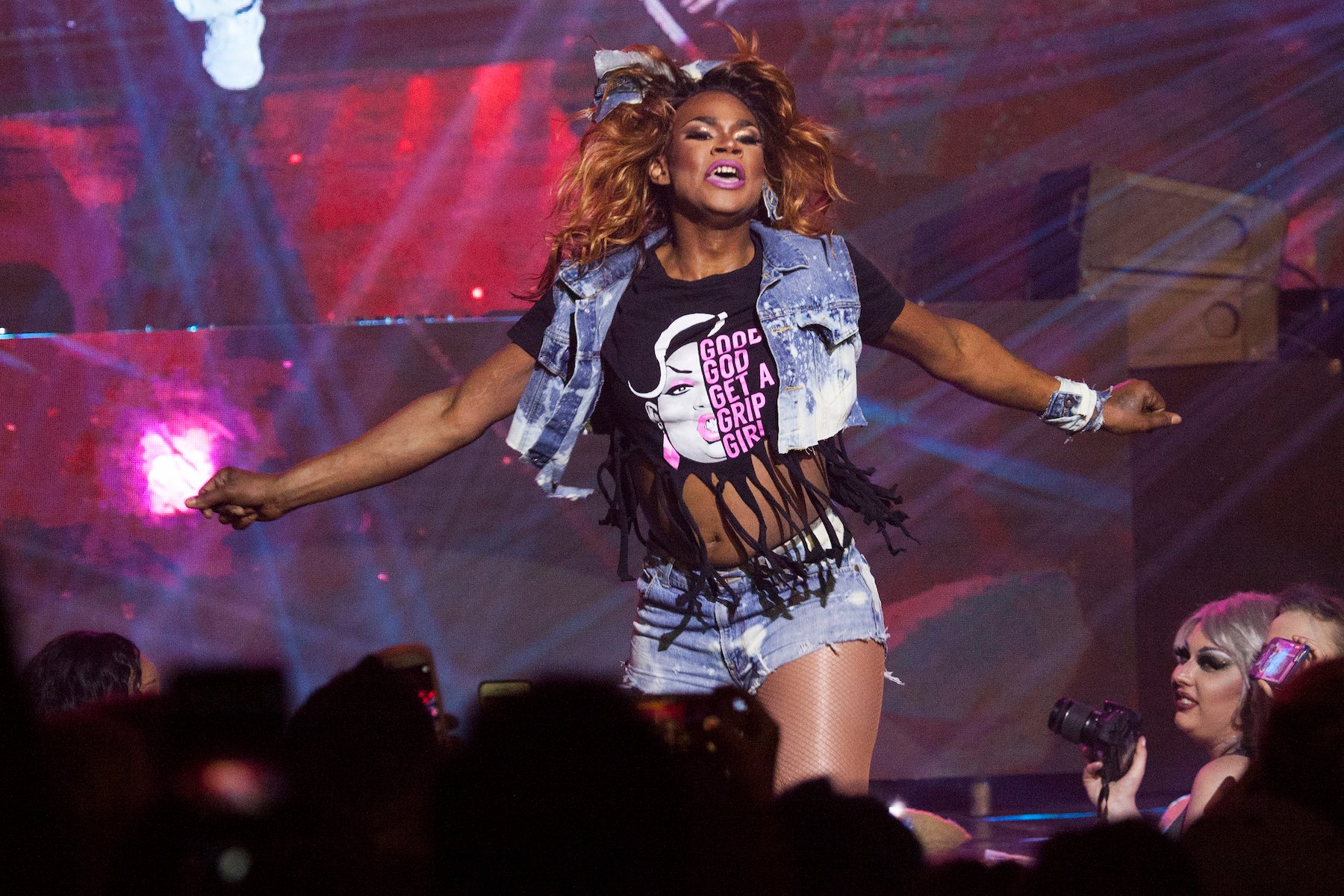 How Chi Chi DeVayne's friends will remember her
According to her friends and fellow Drag Race sisters, outside of the competition, she was just as loveable and kind. After her passing, some took to social media, describing her as a "ray of light" and a "beautiful soul."
"Chi Chi was hands down one of my favorite queens to work with. I first met her right after filming season 9… She gave me amazing advice I'll never forget. All my memories with her from the Christmas tours will be in my heart forever. Rest in power sweet angel," Farrah Moan tweeted. 
"I am heartbroken to learn of the passing of Chi Chi DeVayne. I am so grateful that we got to experience her kind and beautiful soul. She will be dearly missed, but never forgotten. May her generous and loving spirit shine down on us all," RuPaul said in a statement.
In honor of this drag performer, some fans are donating the Scleroderma Foundation, a nonprofit associated with the autoimmune disease she suffered from. To help Chi Chi's family with the medical bills, click here.