Remy Ma Reacts to Husband Papoose Saying He's Retiring From Music
Rappers Remy Ma and Papoose showed fans their meaning of Love & Hip Hop when they first appeared on the show in 2015. Though both were already known for their music, the series showcased a different side of the couple and their family.
A few seasons later, Papoose and Remy Ma welcomed their "Golden Child" to the world after experiencing miscarriage. Through it all, they've been partners in life and business, but Papoose has new plans for his future.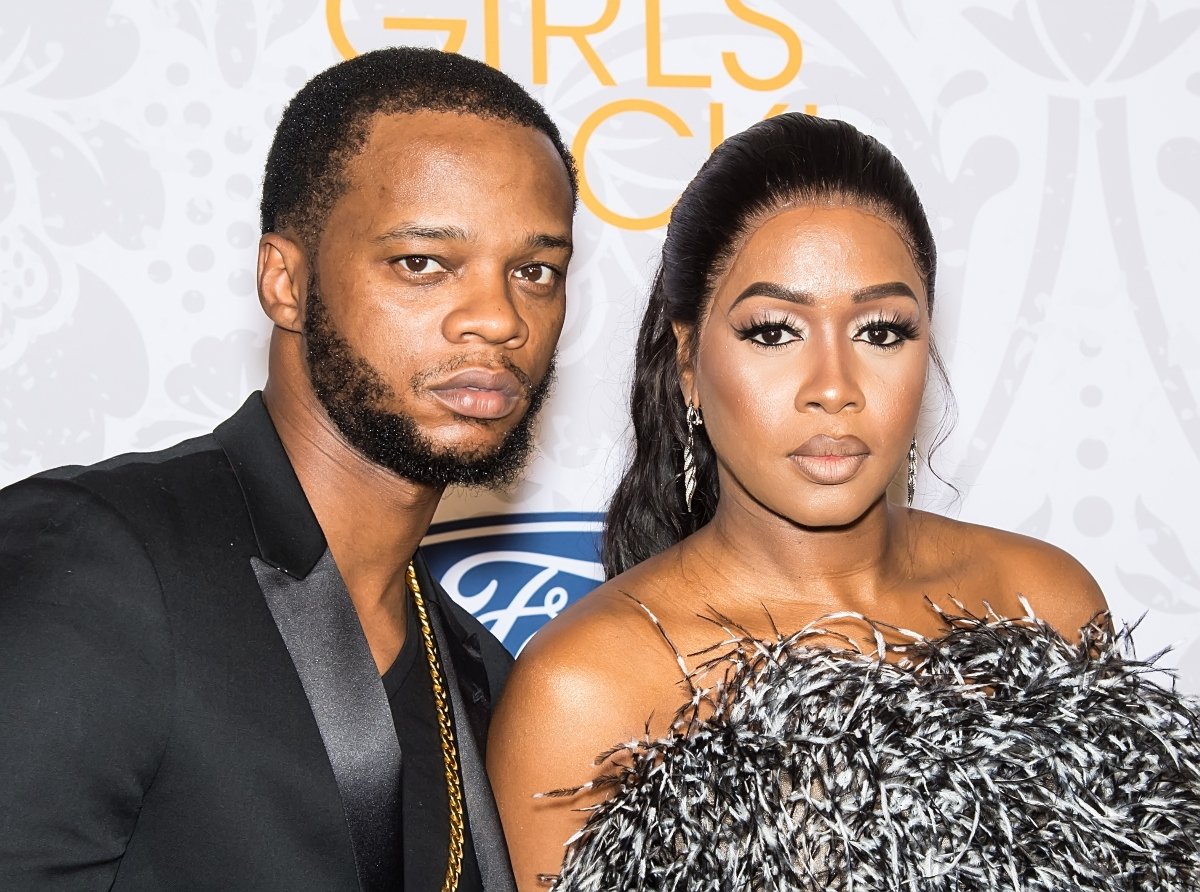 Papoose is a respected MC
Many fans were first introduced to Papoose as the ride-or-die husband of Remy Ma, but hip-hop heads recognize him as a lyrical master.
Known for his eloquent freestyles and hard mixtapes, Papoose has been in the rap game for years. After securing a deal with Jive Records in the early 2000s, he left the label when they decided to shelve his debut project.
During the course of his career, the Brooklynite cultivated a fan base in the underground and has worked with the likes of Busta Rhymes, DJ Premier, J Dilla, and Kool G Rap.
Perhaps one of the things he's most famous for is dissing Kendrick Lamar at Summer Jam in 2013. The two were friends at the time and after Lamar invited Papoose to join him on stage, he took aim and Lamar with a verse.
Papoose has a discography that includes features and projects released between 1998 and 2020.
RELATED: 'Love & Hip Hop': Charges Dropped Against Remy Ma in Case of Allegedly Punching This Cast Member
Papoose plans to retire from rapping
Remy Ma and Papoose appeared on HollywoodLife's podcast and to discuss their careers and relationship, and Papoose dropped a bombshell. He said he plans to quit music. In the exclusive interview, he explained that he wants to focus more on family.
"After this year, I'm not rapping no more. So, I just want to make sure I make it special… I'm done," he told the outlet. Papoose added that he's in a different space and stated he "gave a lot of the years of my life to music."
He spoke about losing loved ones and how they shared in the journey with him, and now he's ready to move on.
Remy Ma doesn't think it's over for Papoose
While Papoose discussed his intention to leave music behind, Remy Ma said it was her first time hearing it. She doesn't believe him.
She told HollywoodLife, "I believe that he wants to focus on his family. I believe everything about losing really close people, but he's lying." She added she's seen her friend and fellow rapper Fat Joe make the same declaration only to turn around and drop more songs.
During the podcast, the couple wagered a bet on whether Papoose would return to music. To solidify his point, he noted how much the music industry has shifted — for the worst. "I'm over it. It's watered down," he said. "When I came into this thing, it meant something. It was about talent and craft and spreading the good word. It's not about that anymore."
Papoose and Remy Ma — who have been married since 2008 — have five children in their blended family, and in 2020 they announced they plan to expand their brood. Though he expressed family is his focus, fans can look forward to new music from Papoose this year.