Rena Sofer Quit Acting For 3 Months and Drove Across the Country After She 1st Moved to Los Angeles 
Rena Sofer is one incredible actor. She played the role of Quinn Fuller on The Bold and the Beautiful for nine years before her recent departure, and before that, she was in General Hospital for four years. The world of soaps definitely would not be the same without her.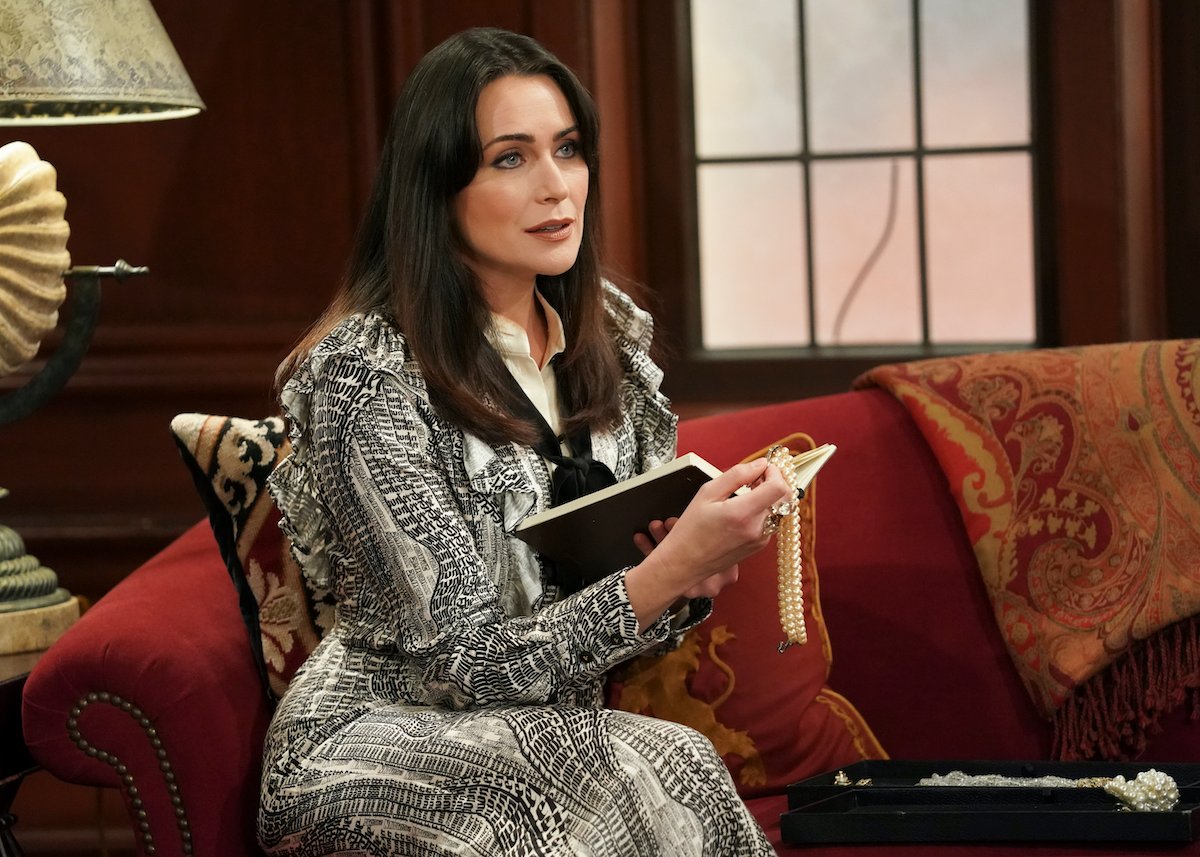 B&B fans loved watching Sofer portray Quinn, and many of them miss her character, especially since her departure was rather hasty (and, some say, poorly written). But believe it or not, there was a brief time that Sofer questioned her dreams. She even quit acting for three months at one point.
Rena Sofer's 'State Of Mind' interview
General Hospital star Maurice Benard currently has a podcast called State of Mind, where he discusses all aspects of mental health. Recently, Sofer was featured as a guest on the podcast, and her interview was pretty revealing. She and Benard discussed marriage, divorce, family difficulties, and the brutal early days of acting.
"And of course, once you get out to Los Angeles, it's just a whole other [world]…" Sofer said of her move from New York to LA, which she made after playing a French woman in the 1992 film A Stranger Among Us. "I wasn't prepared for that."
Despite the fact that she wasn't new to acting, Sofer said she wasn't prepared for how tough it would be to try to make it in LA. She started working as soon as she arrived, but the work abruptly stopped.
The acting hiatus turned road trip 
Sofer then recalled a period before her time at General Hospital, where she was feeling particularly miserable in LA. She was lost, lonely, and unsure of what to do … so she got in her car and started driving East. 
From the way Sofer describes it, she took a bit of a road trip … for three months. Her unofficial hiatus took her to the Grand Canyon at one point, which worried a friend who thought she might jump off the Grand Canyon. She assured him, "The whole reason I'm driving away is because I need to save my life."
After her three-month hiatus, Sofer returned to LA, got a wonderful new agent, and landed her General Hospital role. Despite saying she didn't want to act on another soap (after she was on Loving in the late '80s), Sofer brought the character of Lois Cerullo to life. 
What's next for Rena Sofer?
When Sofer's contract with B&B ended in 2022, she decided it was a good time to exit the show. And while she doesn't intend to quit acting entirely — which is fantastic since both B&B and General Hospital fans would love to see her back on-screen — she's currently taking some time to focus on her ceramics business. 
Rena Sofer Ceramics includes a collection of beautiful hand-crafted pottery, all made by Sofer herself. Best of all, 10% of all sales are donated to animal rescue charities.