'Renovation Island': How to Book a Stay at Caerula Mar Club Resort
Many of us have spent the past 15 months pretty close to home. Now that it's safer to travel, you may be thinking about taking that long-delayed vacation. And if you're a fan of HGTV's Renovation Island, there's a good chance you're thinking how nice it would be to relax at the Baeumler family's Bahamas resort, rather than just admiring it through your TV screen. Well, if you want to make that dream a reality, here's what you need to know about booking a stay at the Caerula Mar Club. 
The 'Renovation Island' resort is open for business 
RELATED: 'Renovation Island': Sarah and Bryan Baeumler Spent More Than $10 Million Renovating Their Resort
On the first season of Renovation Island, viewers watched as Sarah and Bryan Baeumler turned a run-down hotel into a luxe vacation destination. But not long after they completed work on the property and welcomed their first guests, disaster struck in the form of the coronavirus (COVID-19) pandemic. 
"We just opened the hotel. Six weeks later, we shut down," Bryan said in a clip from the Renovation Island Season 2 premiere. "Nobody's coming. It's a full pandemic."
The Baeumler's resort — which they'd christened Caerula Mar Club — was closed for months. Fortunately, they were able to open their doors again in October 2020. Now, those who want to visit the beachfront resort on South Andros Island can head to CaerulaMar.com and book their stay online. If you need assistance or are planning an event, there's a form to contact guest services.
While the resort is open, visitors still have to follow the Bahamas' COVID-19 travel protocols, including either being fully vaccinated or showing proof of a negative COVID-19 test. (You can see more details about current travel guidelines on the Caerula Mar Club website.)
A stay at the Caerula Mar Club resort isn't cheap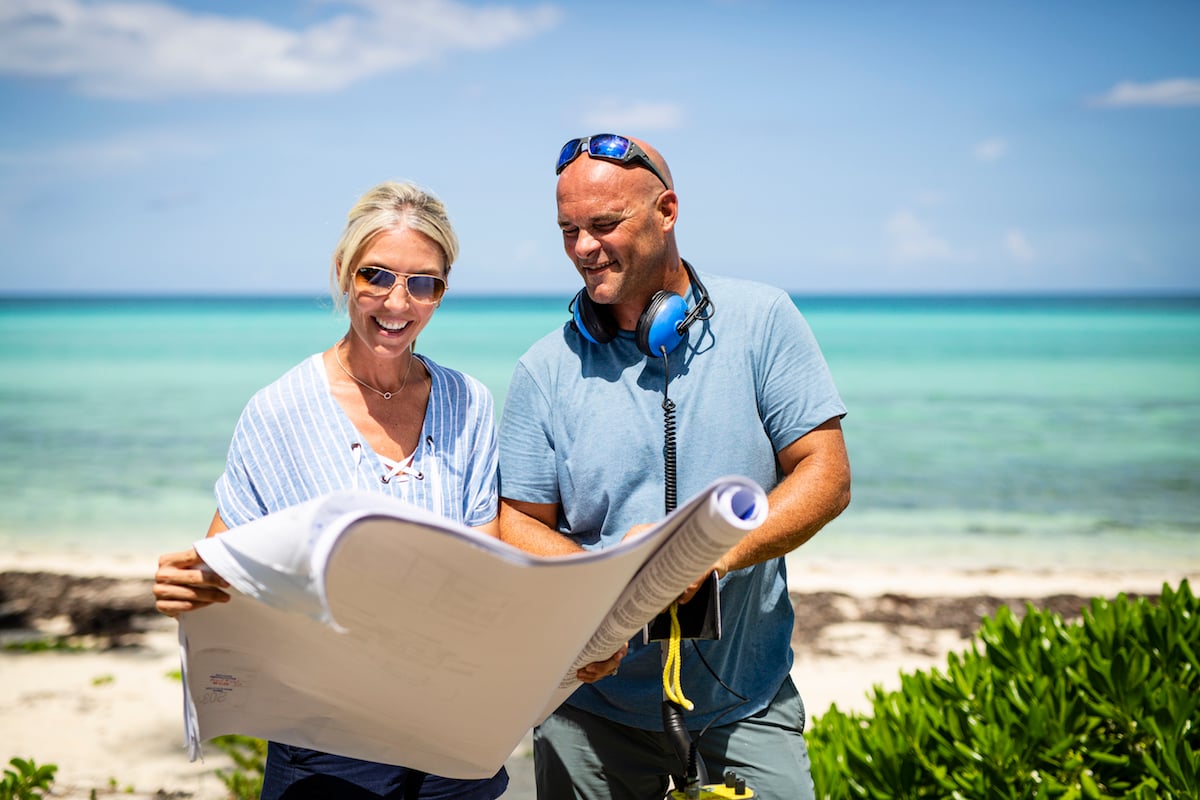 RELATED: 'Renovation Island': The Baeumler Family Resort Features Amazing Dining Options
With a pristine beachfront location, private villas, and luxury amenities, it's no surprise that a stay at Caerula Mar Club isn't cheap. Low-season (May through mid-November) rates start at $385 per night for a clubhouse suite and run as much as $1,145 per night for one of the resort's signature collections suites or villas. High-season (mid-November through April) rates range from $485 to $1,425 per night, and you'll pay an additional premium for holiday stays. 
Caerula Mar Club isn't an all-inclusive resort. Instead, it offers a range of à la carte dining options at three on-site restaurants, as well as bespoke dining experiences. A pre-purchased dining package is $135 per per person, per day. 
Where is 'Renovation Island,' and how do you get there? 
Caerula Mar Club is located on South Andros Island, about 150 miles east of Miami. Visitors have a few options for getting to the resort. 
Direct, scheduled flights are available from Fort Lauderdale to the Congo Town Airport. You can also fly to Congo Town from Nassau. Private charters are also an option. The resort offers complimentary airport transfers for guests.
While there is no ferry service from Nassau to South Andros, some guests arrive on the island via their own boat.
According to their website, the resort staff is able to assist guests with arranging travel to the island.
New episodes of Renovation Island air Sundays at 8 p.m. ET on HGTV.
Check out Showbiz Cheat Sheet on Facebook!