'Renovation Island': Bryan Baeumler Hints New Episodes Are 'Coming Soon'
It's time to go back to the Bahamas. New episodes of Renovation Island may be coming soon to HGTV, according to the show's star Bryan Baeumler. The home renovation expert teased another season of the hit show, which premiered last year in the U.S., in a recent Instagram update. 
'Renovation Island' was a hit for HGTV
RELATED: Do the Baeumlers Finish Their 'Renovation Island' Resort Restoration Project?
Renovation Island follows the Baeumler family, including Bryan, his wife Sarah, and their four kids, as they turn a decrepit island resort into a fabulous vacation destination. The show premiered on HGTV in summer 2020, and viewers, many who were stuck at home because of coronavirus (COVID-19) lockdowns, couldn't get enough of the show. More than 22 million people watched the first season, according to HGTV. 
The first season ended with the Baeumlers opening their Caerula Mar Club resort to the public. But not long after they finished work on the resort, COVID hit. Renovation Island fans were left wondering how the family was coping with this new challenge — and whether they'd get to see the situation play out in a future season of the show. 
Is 'Renovation Island' coming back? Bryan Baeumler shares an update on show
Last year, Baeumler let fans know that production had begun on another season of his family's reality series. Now, it seems we're inching closer to a premiere date.
Renovation Island originally aired on HGTV Canada, where it goes by the name Island of Bryan. The first two seasons of Island of Bryan were combined into the single season of Renovation Island that aired on HGTV in the U.S. On March 1, Baeumler announced that Island of Bryan Season 3 has a premiere date in Canada.
"And we're back! Island of Bryan season 3, premieres at 10 pm on April 18th (a day my Mother will never forget!) only on @hgtvcanada!" he wrote in an Instagram post.
Unfortunately, there's no news yet on when the new episodes will air in the U.S. However, Baeumler promised fans that "more countries [are] coming soon" and urged them to "stay tuned to for details."
The Baeumler family deals with coronavirus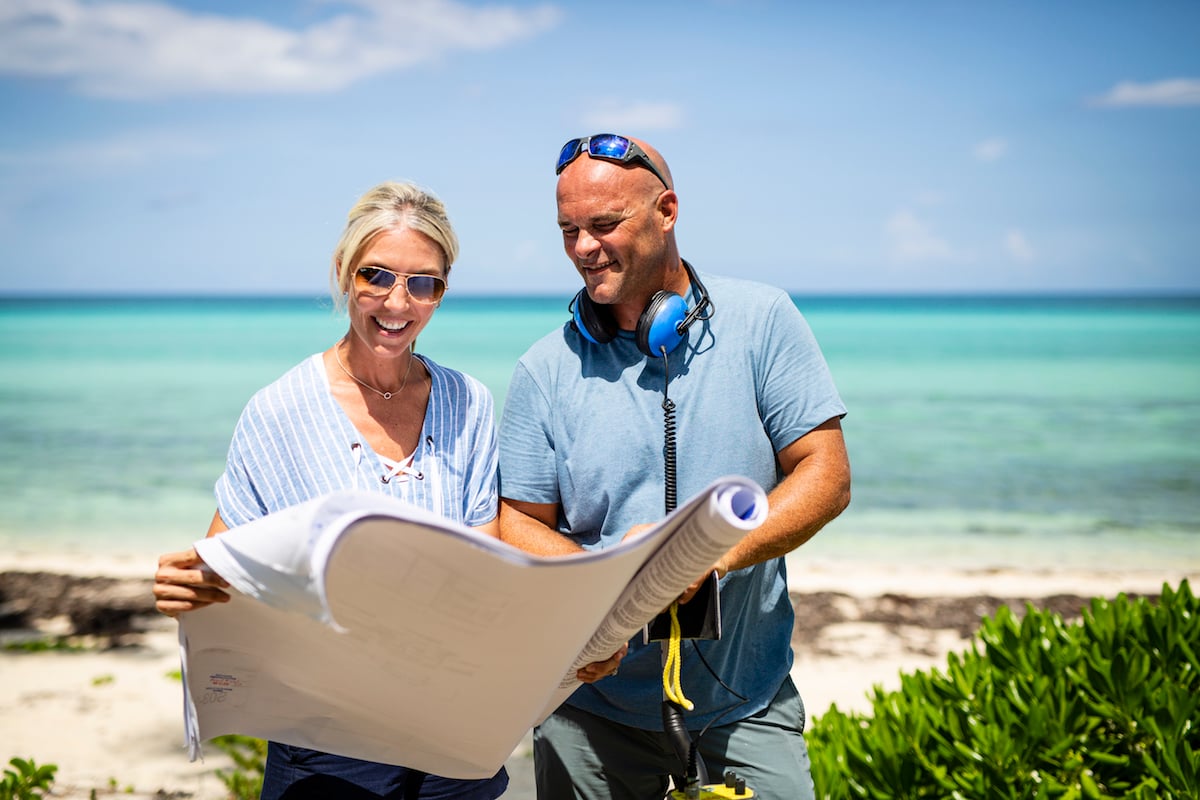 RELATED: 'Renovation Island': The Baeumler Family's Luxury Bahamas Resort Is Finally Open for Reservations
In a preview for Island of Bryan Season 3, the Baeumlers face a crisis when they have to shut down their resort just weeks after the grand opening. 
"Six weeks later we shut down, nobody's coming, it's a full pandemic," Baeumler says in the teaser. "Financially, it's just devastating for so many people."
Sarah Baeumler wonders if the family will be able to survive the financial hit. And once the Bahamas does start allowing tourists, the Baeumlers face more challenges from demanding guests.
"I'm worried," she says. "It's quite a stressful time for the business. But I also know that together we'll adapt to whatever this new form of travel looks like. We have to." 
Check out Showbiz Cheat Sheet on Facebook!