'Renovation Island': Here's How Much It Costs to Stay at the Baeumler Family's Luxury Bahamas Beach Resort
Renovating a house is a big undertaking. Renovating an entire resort? That's a project on a whole other level. But it's a challenge the Baeumler family felt they were up to. Home renovation experts Bryan and Sarah Baeumler packed up their four kids and relocated to the Bahamas, where they planned to renovate an entire resort. Their odyssey is chronicled in the HGTV series Renovation Island.
The Baeumlers bought a Bahamas resort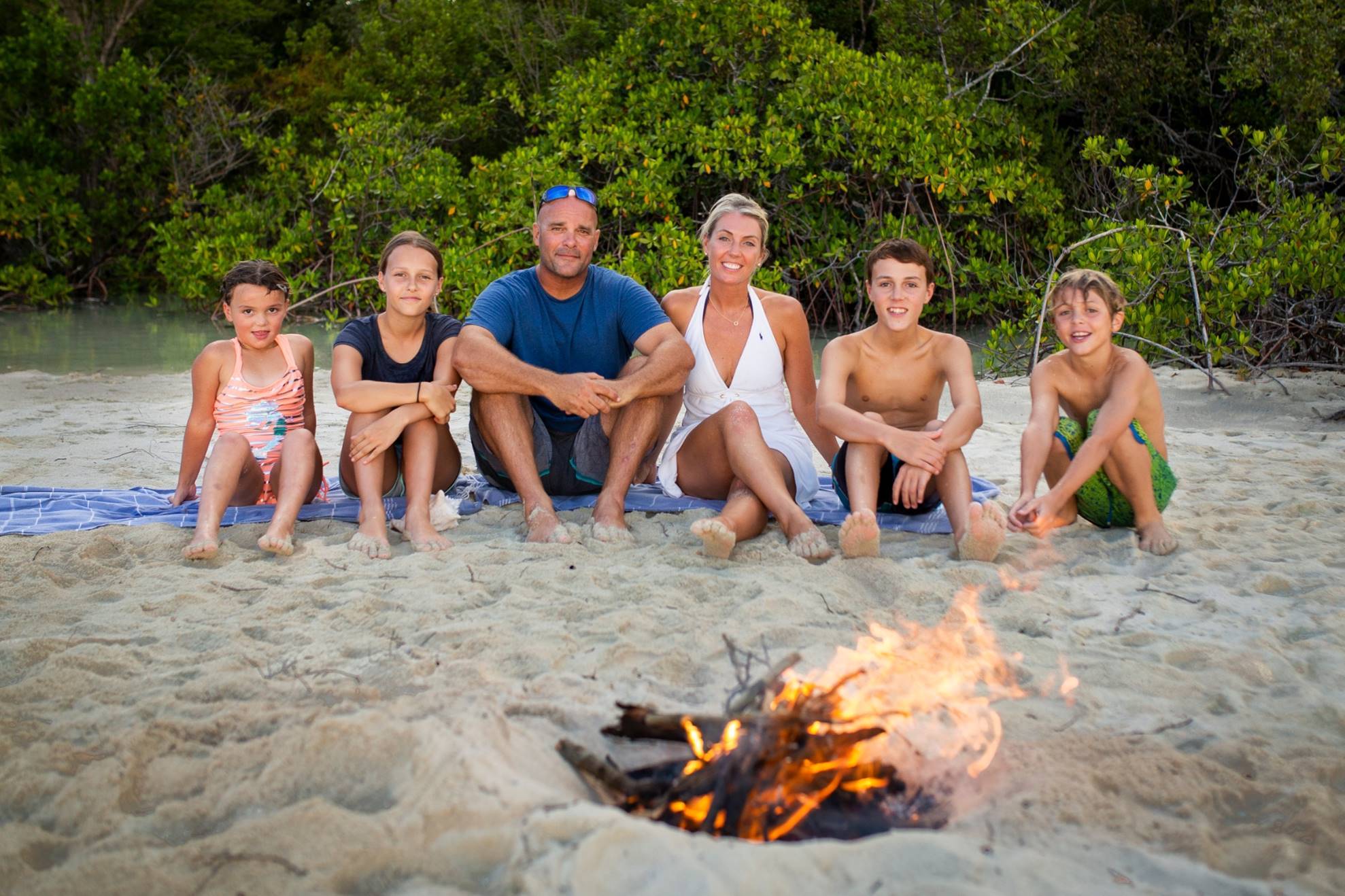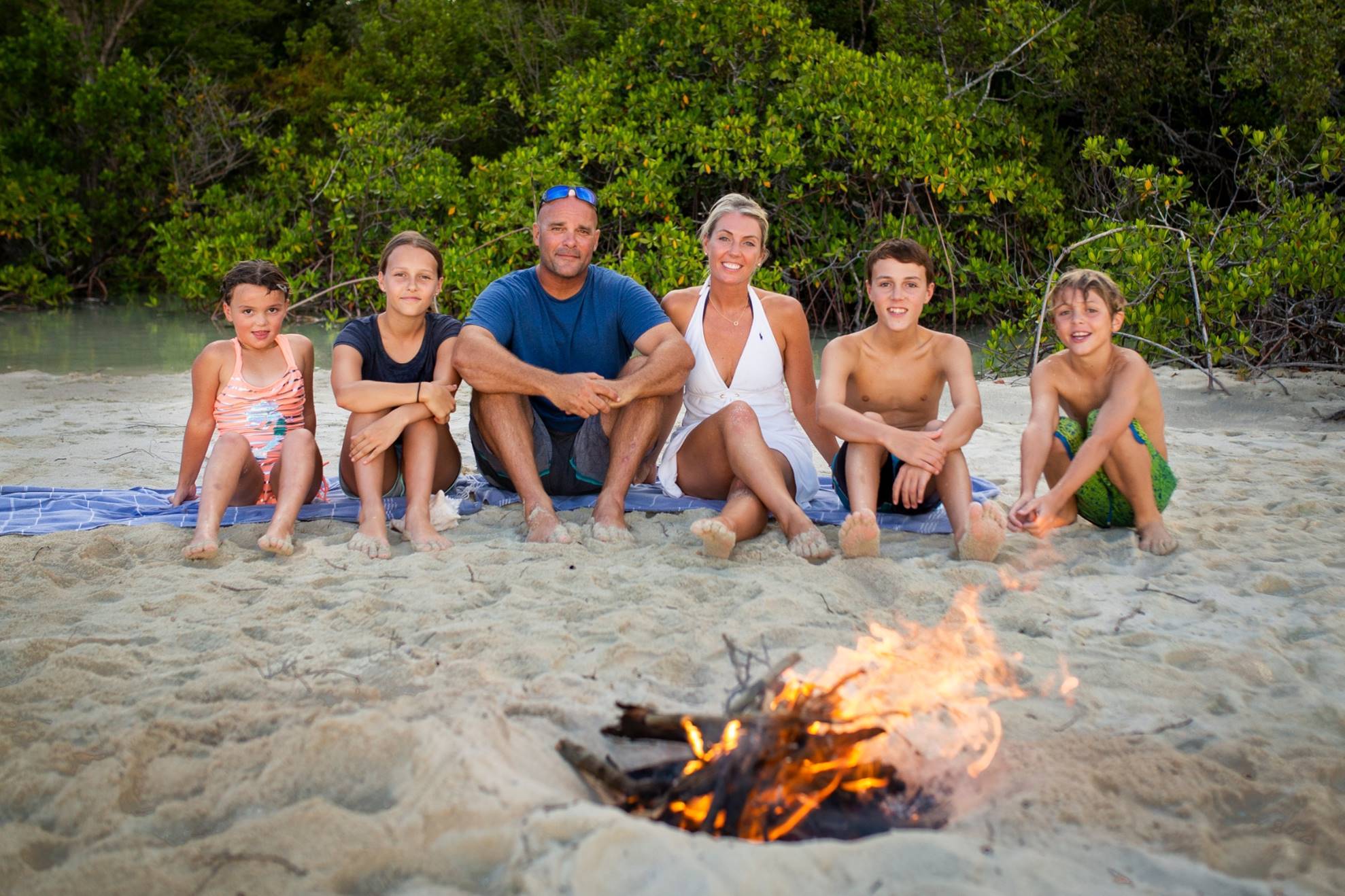 RELATED: HGTV 'Hawaii Life': Kahea Zietz Talks to Us about Changes in Vacation Home Rentals
When the Baeumlers bought an abandoned 10-acre resort on the island of South Andros, they had big dreams. They wanted to turn the rundown vacation spot into an island oasis, with 18 luxury hotel rooms, 22 ocean-front villas, and plenty of resort amenities. And they wanted to do it all in six months.
Bryan and Sarah — along with a small staff — dove right in, tackling a long list of must-do projects that had to be completed before they could welcome any guests. That included renovating the property's full-service restaurant, clubhouse, spa, pool, and bar.
"This is the biggest change our family has faced and the largest project we've ever taken on," Bryan said, adding that the family was risking "absolutely everything" on the venture.
"Everyone said we were crazy," said Sarah. "But our hearts said 'yes' — this is the right thing to do."
You can experience Caerula Mar Club yourself — for $385 a night
The renovation of the Baeumler's resort is still playing out on HGTV. But it's not a huge spoiler to say that they did eventually complete the project (though we don't know if they got it done in their six-month time frame.) Caerula Mar Club — which Conde Nast Traveler named one of the best new hotels of 2020 — was the first new hotel on South Andros Island in nearly two decades, and it's currently taking reservations.
Per night prices at Caerula Mar Club start at $385, according to the resort's website. Private beach villas are $865 a night and up. The resort is currently closed due to the coronavirus (COVID-19) pandemic but is accepting bookings from October 24, 2020.
All rooms and villas feature luxurious details like premium linens and full or partial ocean views. There are also several dining options on-site, a spa, free bikes you can use to explore the surrounding area, and (of course) a gorgeous beach.
What guests have to say about the 'Renovation Island' resort
Caerula Mar Club has only been open for a few months (the pandemic hit just six weeks after the grand opening, Bryan shared on Instagram), so it doesn't have a ton of online reviews yet. But those who have visited the resort have raved about it.
One family that stayed for a week this spring called the hotel "wonderful" and "worth every dollar spent" in a TripAdvisor review. Another said the resort was "very remote, but so relaxing." Many praised both the delicious food and the attentive service.
"Bryan and Sarah Baeumlur are the owners of this specialized resort and they have done an amazing job of renovating and updating this once forgotten place in paradise," one guest shared. "The atmosphere is quiet and tranquil and the beauty of the island and beaches surpassed our expectations."
Renovation Island airs Sundays at 8/7c on HGTV.